You can find this product under Acura Honda LED License Plate Lamps (LED-S17).
We have gotten customers contacting us that this LED lamp won't fit their vehicle. After testing on some of the cars we show compatible, we have figured out the "issue". The "issue" is the foam gasket is slightly thicker than the one on the OEM license plate light lamp. The fitment is a slightly tight just to ensure it won't fell off.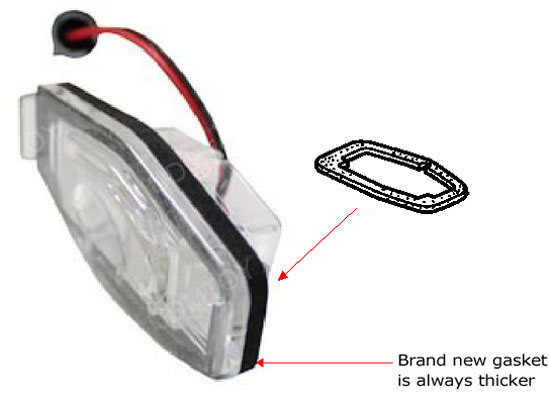 When installing this LED license plate lamp, you will need remove the trunk trim on the back. It should be held on by a few bolts and plastic clips.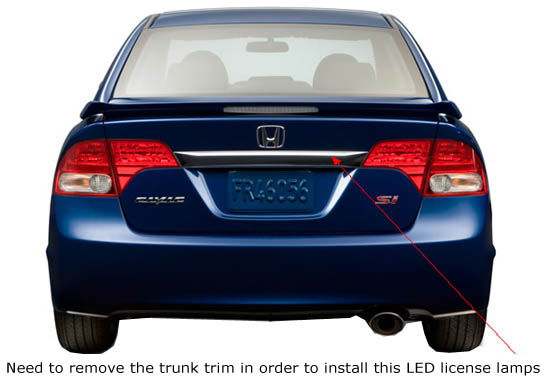 Install the LED lamp following the diagram below:

Since the brand new gasket is always thicker, use two hands to push down the LED lamp against the trunk a little for step 3 and step 4
1) Insert the clip portion first
2) Push the LED lamp to the clip side in order to put down the other side
3) Use two hands to push the entire lamp against the trunk and move it all the way towards the clip side
4) While still pushing it against the trunk, release it to the other side so it will lock in





This product will replace both the flat shape and the dome shape Acura/Honda stock license plate lamps