How to add hooks for D42mm Festoon LED bulb
Step 1: This happens when you have a Chrysler 300 or Dodge Charger, in order to mount the D42mm festoon type LED bulb, you can simply DIY two hooks (ears) for the D42mm type LED bulbs.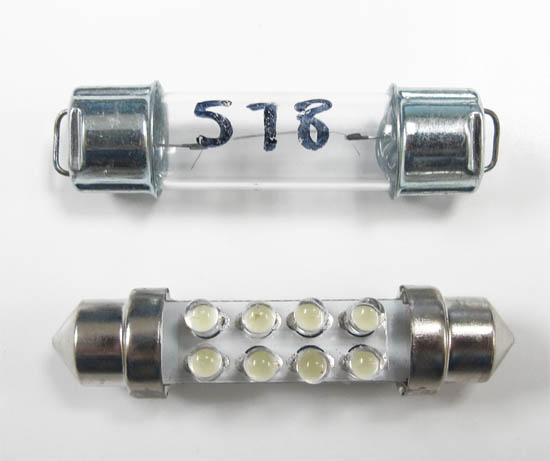 Step 2: You need a pliers, a paper clip and some scotch tape or black tape. (both scotch tape and black tape are ok, because the LED bulbs only bear very low current)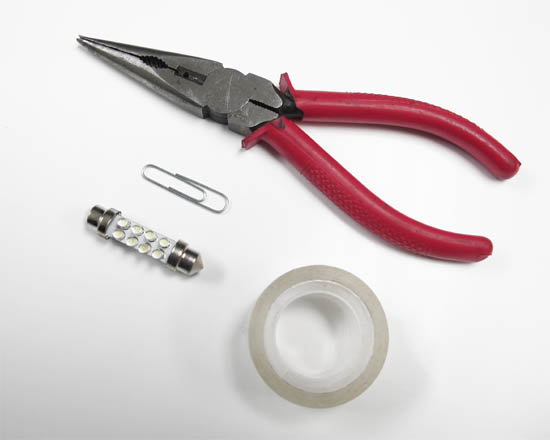 Step 3: Use the pliers to cut the paper clip to two U shape hooks.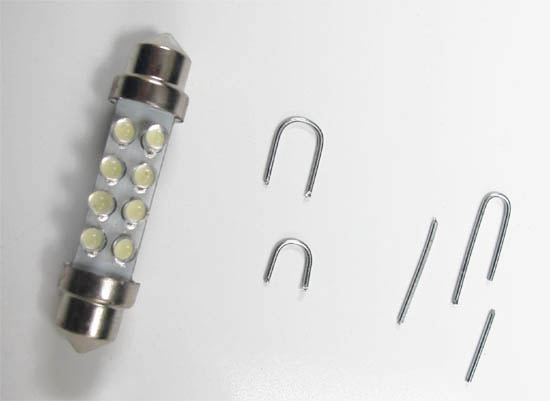 Step 4: Tape on these two hooks to the LED bulb and make sure the hooks are taped on to the metal and that's it.