You can find this product under HID Conversion Kit (HID-CONVERSION-KIT).
Here are some quick tips and instructions on how to install an aftermarket HID Conversion kit into an aftermarket projector headlight assembly.
Please note most aftermarket headlights are retrofitted from manufacturer and do use a different bulb size.
Recommended tools:
-Pair of pliers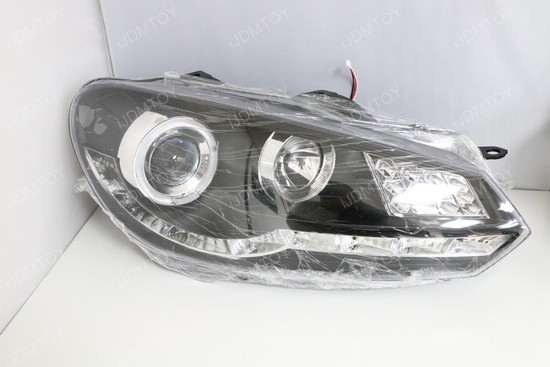 Aftermarket projector headlights look almost like an OEM headlight with the exception of the wiring and design. You would need to remove the plastic moisture cap from the back of the headlight to access the factory halogen bulb.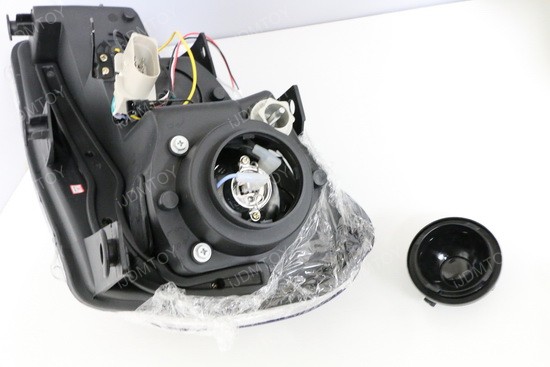 Once you removed the cap, there will be a thin metal clamp holding the bulb in place. You can use your fingers to pinch the metal clamp on the side and pull it up to unlock the factory halogen bulb.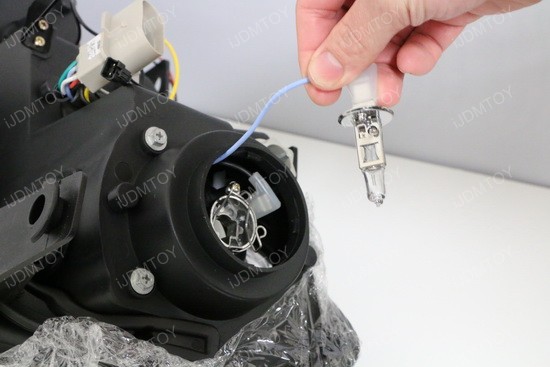 After the bulb is unlocked, please gently remove the halogen bulb out. When the bulb is fully removed, you can pull the connector from the base of the bulb. It is recommended to hold onto the base while pulling the connector to avoid any damages to the glass of the bulb.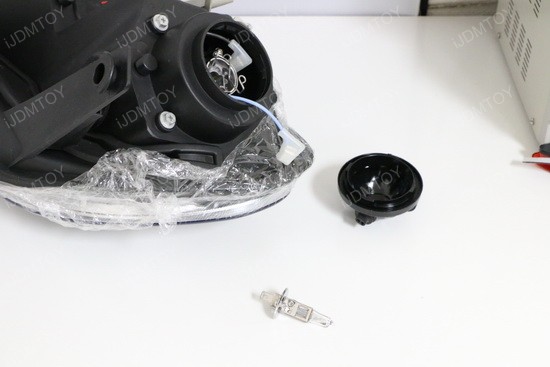 Now, you will need a pair of pliers to slowly grab the pre-configured ground wire connector out of the housing. Do not clamp on the connector with too much force or it will damage the pre-configured ground wire.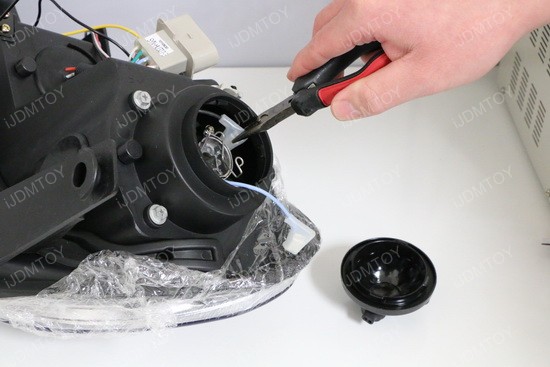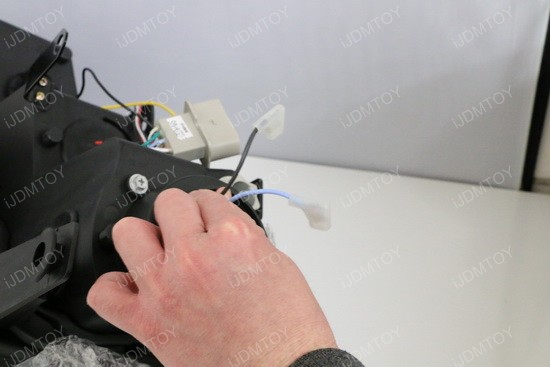 From here, you will need to take your aftermarket HID bulb and install it in the proper position or the beam pattern will be distorted. The insulator tube must be facing downwards.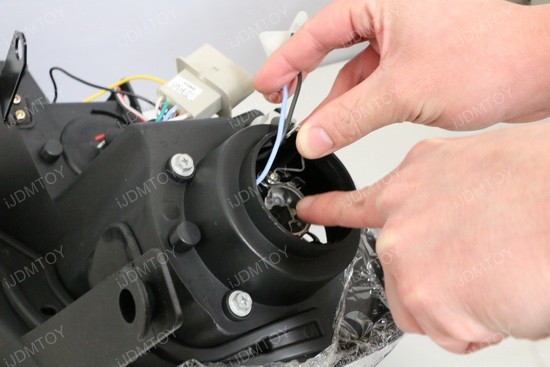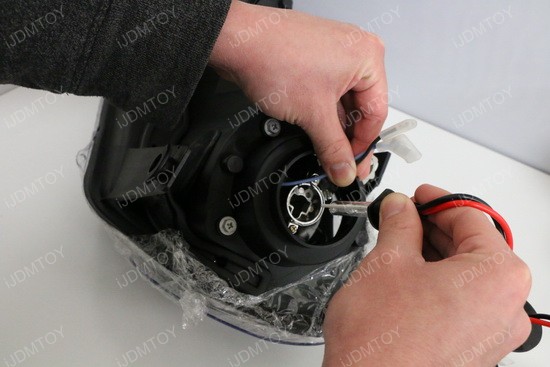 Once you have installed the bulb in the correct position, please lock the bulb in place using the original clamp.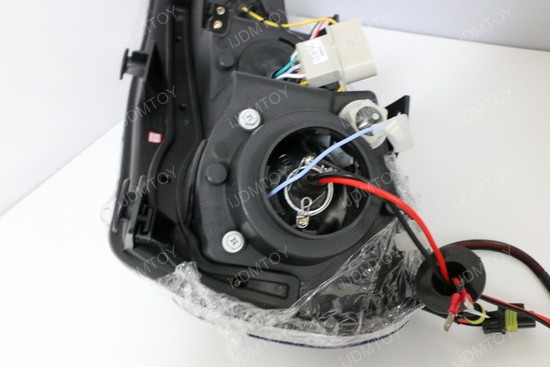 Now, connect the positive and negative wires from the HID bulb to the power and ground from the headlight. The blue wire from the headlight is the positive and the black wire is the ground.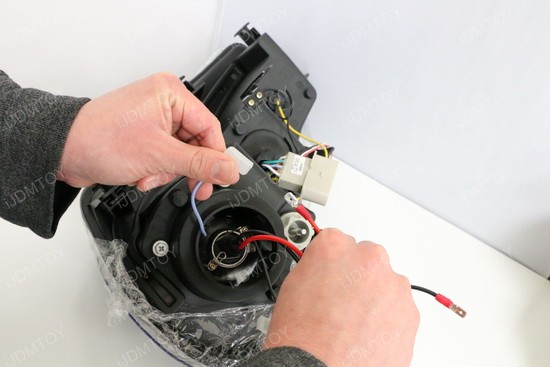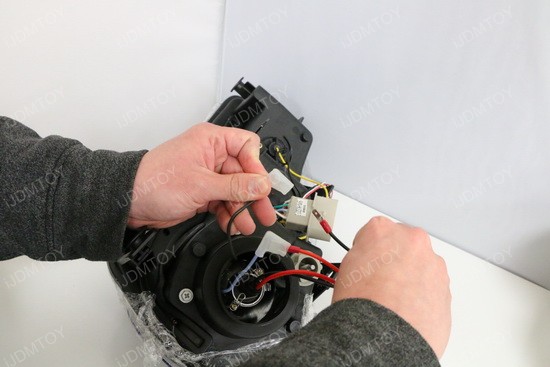 Most aftermarket headlights should have a pre-drilled hole on the moisture cap to assist in routing the power wires out of the headlight. You would need to use your fingers to remove the rubber piece to route the wires through. However, some aftermarket headlight moisture caps may not have the hole pre-drilled so you would need to drill the hole out yourself with a power drill and the proper drill bit size.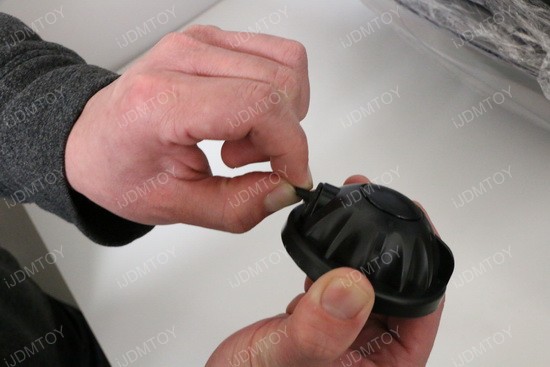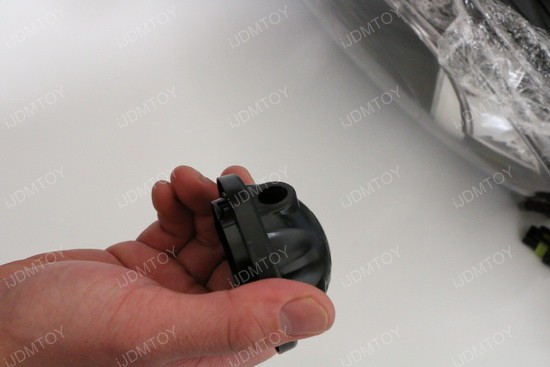 Afterwards, you can find rest of how to install HID conversion kit here.