This installation guide will be a general guide for all of the following BMW vehicles:
2007+ BMW E81/87/82/88 1-Series
2006+ BMW E90/91 3-Series Sedan 2007+ BMW E92/93 3-Series Coupe
All Years BMW E46 M3 CSL MODEL ONLY
2003-2010 BMW E60 5-Series
2004-2010 BMW E61 5-Series (Wagon)
1995-2003 BMW E39 5-Series
2007+ BMW E70 X-Series (X5)
2008+ BMW E71 X-Series (X6)
And also applies for the following Audi and Volkswagen vehicles
2008 and up Audi B8 Model AA/S4
2008 and up Audi B8 Model A5/S5
2008 and up Audi TT
2008 and up Audi Q5
2008-2010 Volkswagen Passat
1.) Make sure that the vehicle is completely off and that the lights are off as well. Use a flat head screw driver, insert it into the slot, and push in and to the side (you are not prying it off so do not apply a lot of force). If done properly, you should be able to pop off the left side.


2.) After popping off the left side the right, push the assembly to the left and the whole thing should come out. After doing that, disconnect the wire that connects to the assembly.



3.) At this step, you can directly plug back the LED license plate lamps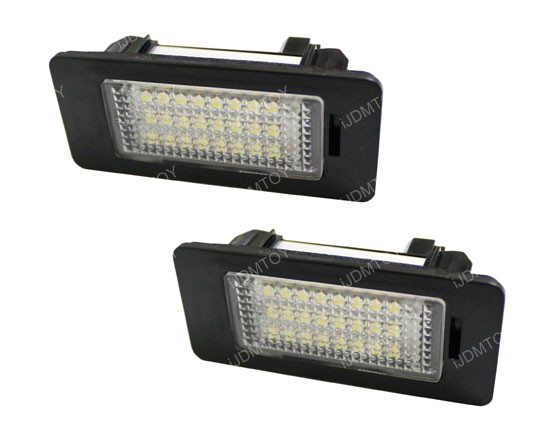 For Audi vehicles, there are two situations for the connection, please see the pictures below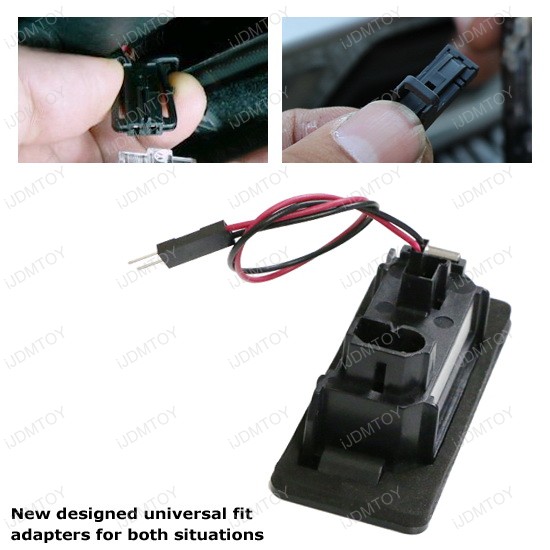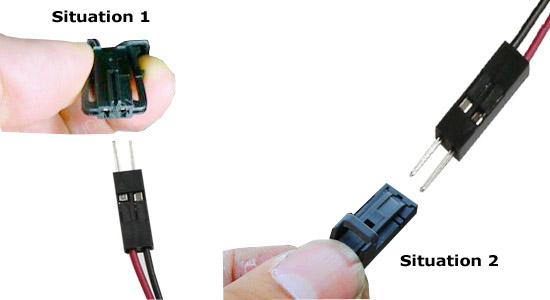 4.) Take a look at this picture of this LED license plate lamp, there's a smaller tap and a bigger tap. Please follow the diagram shown below to put it back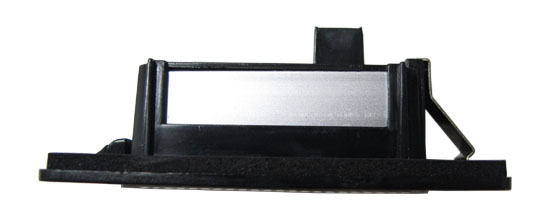 5.) Enjoy your new LED license plate light!