This installation guide is base on a 2006 Audi A6.
You can find this product under Audi Style LED Daytime Running Lights (60-077).
There are screw holes on the back of this LED daytime running light so it can be mounted against the plastic bumper grill mesh insert.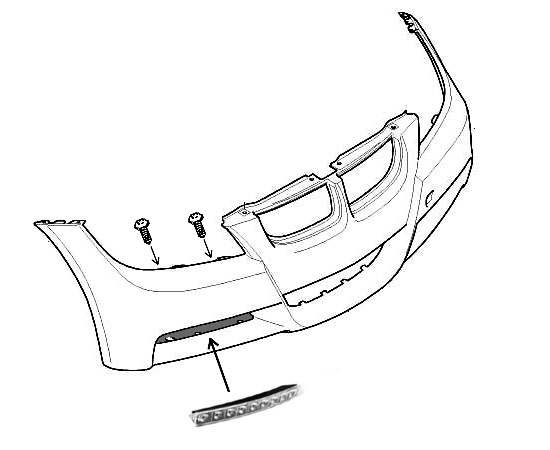 Step 1: Pull and take off the lower bumper grille plastic cover (pictures from the driver side)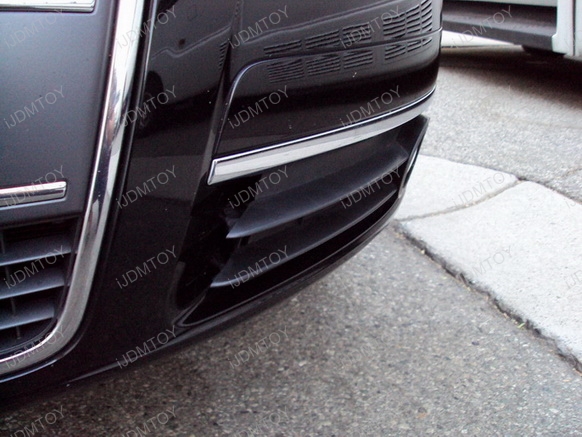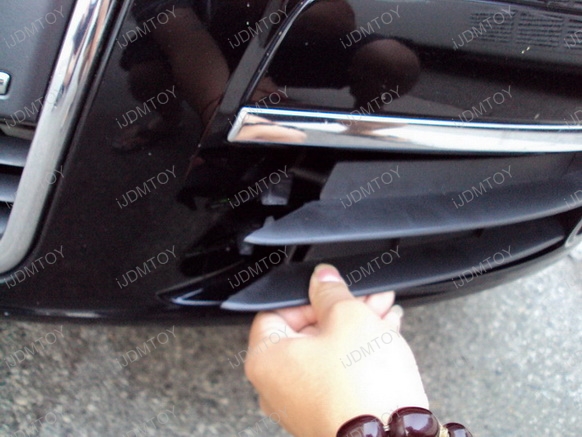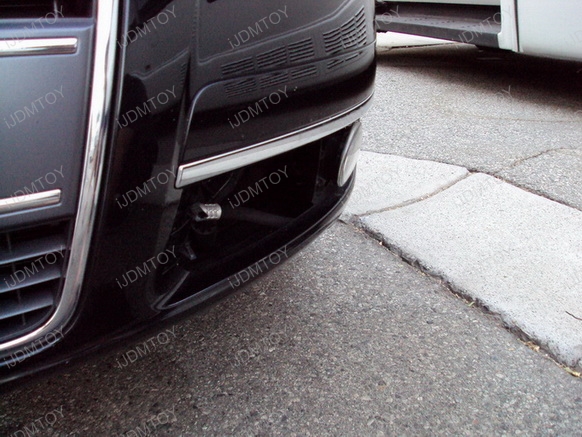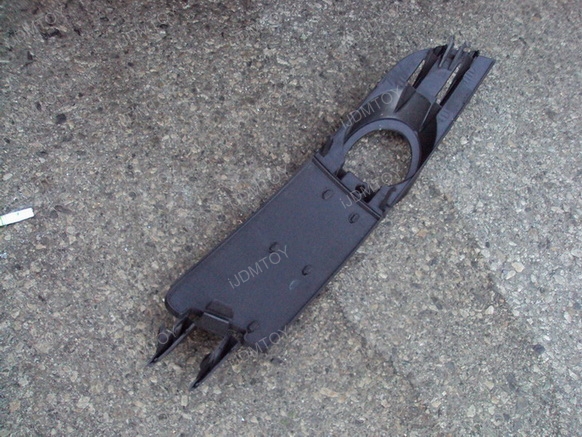 Step 2: Temporally place the Audi Style LED Driving Lamp on the grille plastic double-sided tape and then mount with screws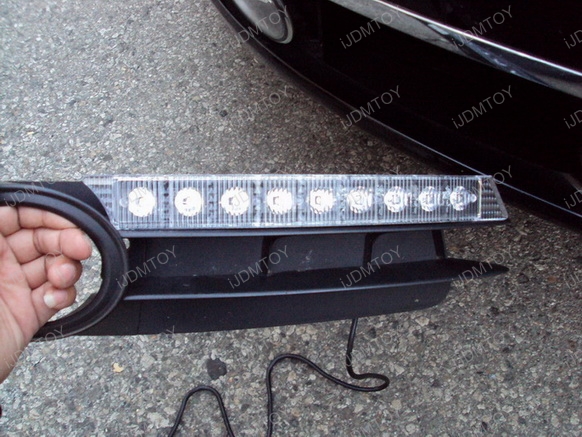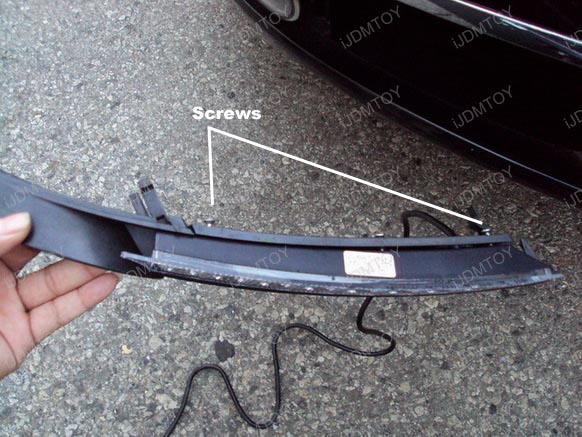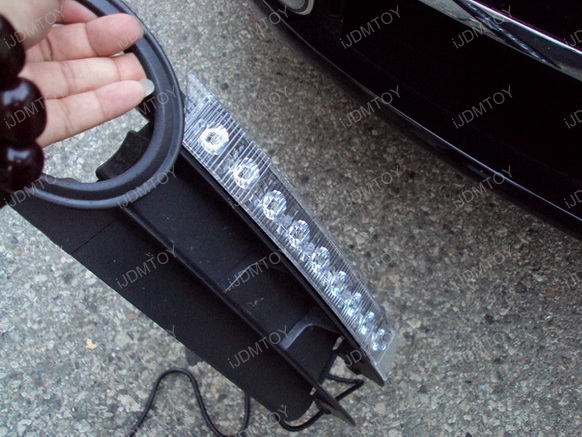 Step 3: Put it back and install the passenger side the same way, draw power from the side marker or parking lights by tapping the their wires together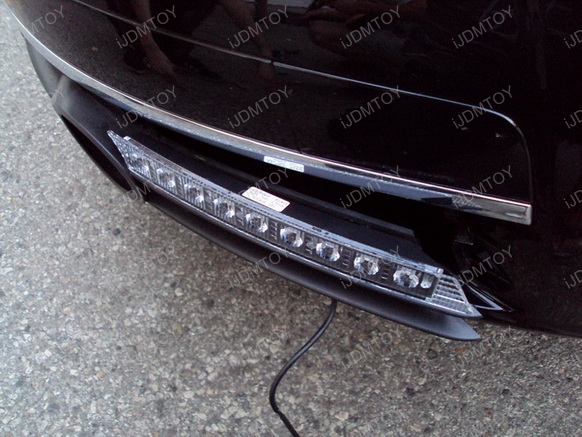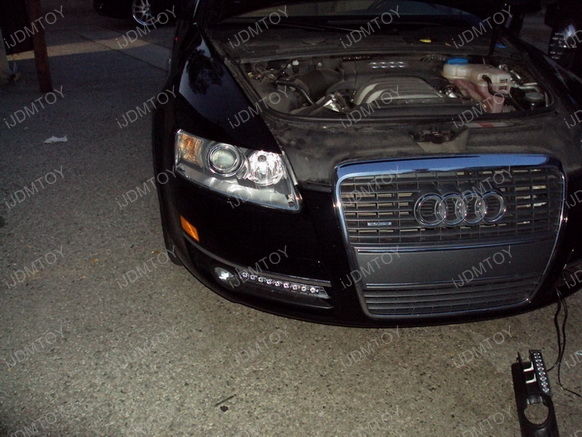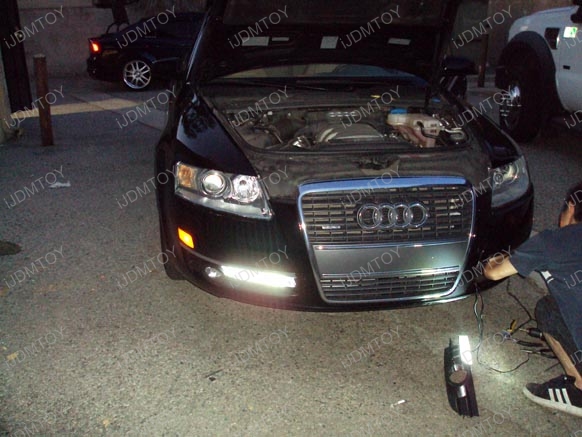 Step 4: Enjoy your new Audi LED Driving Lights!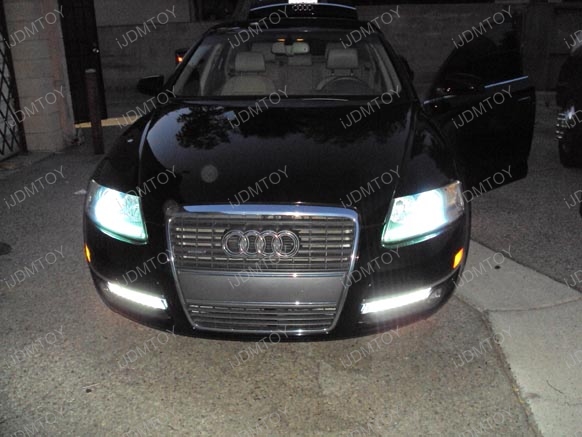 Tip: If this Audi Style LED Daytime Running Lamp is a little bit too long, you can trim off the clear plastic edge on each side to make it shorter.