You can find this product under Nissan Juke Audi Style LED Strip Lights .
1.) Open your hood and remove the two (2) plastic tabs on the top of the grill area to remove the grill inserts and center grill portion. Clips and tabs are what should hold the trim to the vehicle.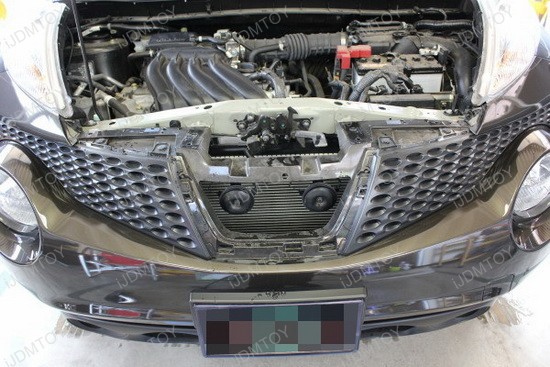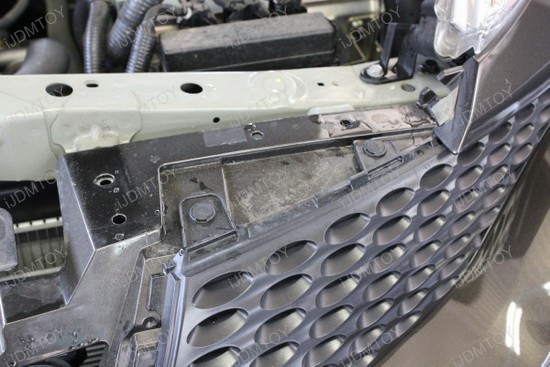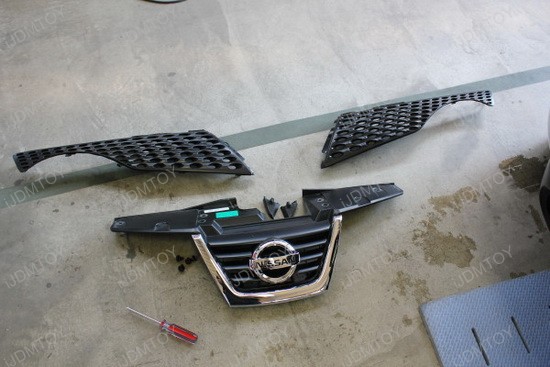 2.) Using a 12v bench tester or any 12v power source, connect the LED strips to power them up to test their functionality. Once you have confirmed they are working as they should, tap the wires to a power source you want the lights to turn on with such as your parking lights or 12v ACC (Accessory) wire.
3.) Position your LED to the desired fitment and stick it using the 3M tape on the back.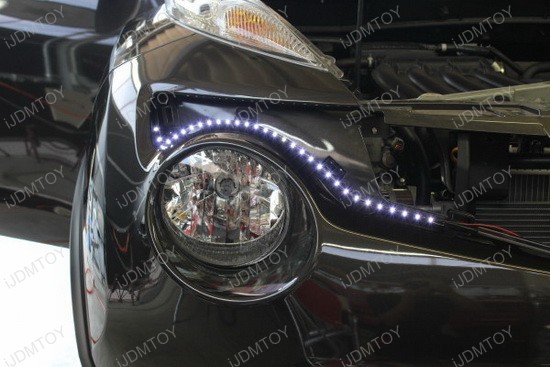 4.) Re-install all the individual pieces of the grill back in place following the steps in reverse and enjoy your new LED strip lights!