Installation guide base on a 2007 BMW 3 Series for LED license (number) plate lights.
You can find this product under Error Free LED License Plate Lights (10-107) (10-104) (10-041) (10-292A).
1) Remove the license plate light lamp using a flat screw driver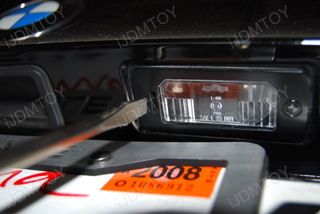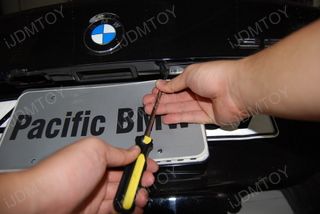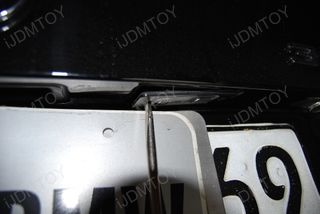 2) Unplug the power cord from the license plate lamp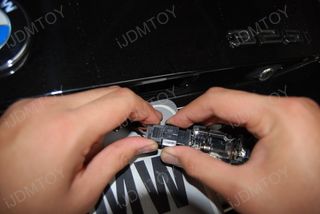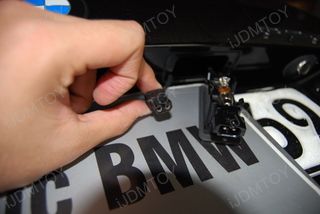 3) Remove the stock 6418 bulb and directly replace with the error free 6418 C5W LED bulb (make sure to test it before putting the license plate lamp back)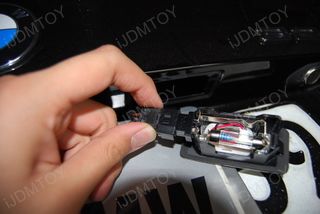 4) Put back the license plate light lamp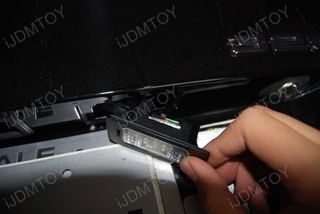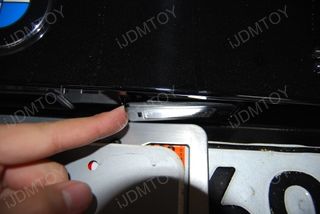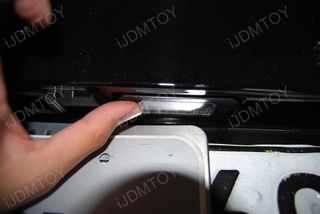 5) Enjoy your new BMW LED license plate lights!