You can find this Exact Fit BMW LED Step Courtesy Lights (75-006) here.
1.) Locate your BMW under door lamps and use a flat head screw driver to carefully pry open one end of the housing.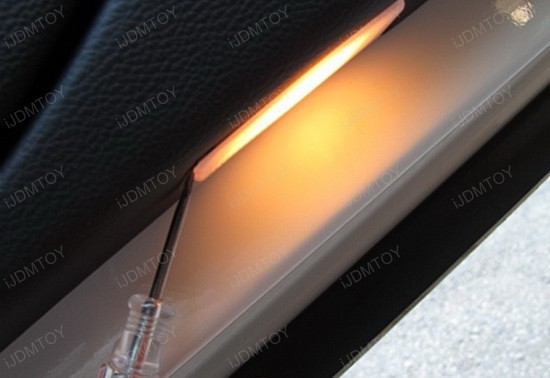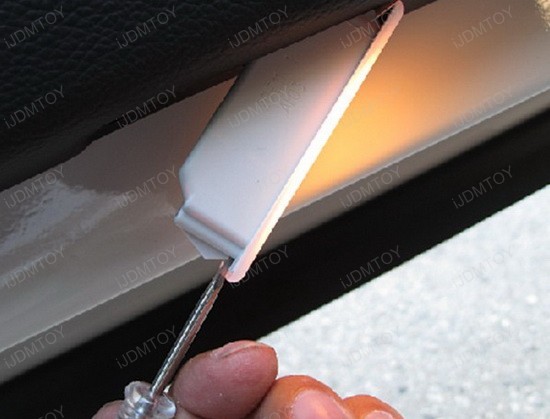 2.) Once you've removed the BMW under door courtesy lamp, flip it around and remove the connector from the back. (For this particular car, the whole housing needs to be replaced, but some vehicles may allow the bulb to be replaced; for those applications just remove the stock bulb and replace with the LED bulb).

3.) Install the Exact Fit BMW LED Courtesy Lights and re-connect the harness.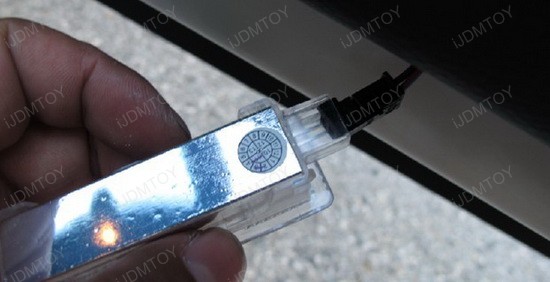 4.) Enjoy the new BMW LED step courtesy lights!