BMW 2012+ 3-Series/F30 Daytime Running Light Install
***This guide is meant to be used as assistance only, it is not mean to provide you a highly detailed step-by-step procedure to install the lights. This guide assumes that you have basic and general knowledge of how to remove and install lights. iJDMTOY is not responsible for any damages or problems caused by improper installation or misuse of this guide. Professional installation is recommended for those who are not experienced with working on their vehicles***
YouTube video for this PW24W LED bulb installation
Detail pictures
1.) Open your hood and remove the cap that is located directly on top of the headlight. Once you remove the cap, you will see the daytime running light socket circled in red.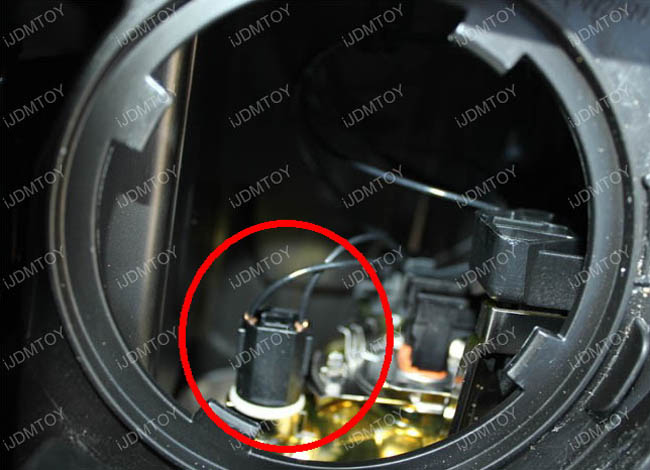 2.) Remove the daytime running light socket from the housing by pulling it straight back and out. Set aside the stock bulb and remove it from the socket.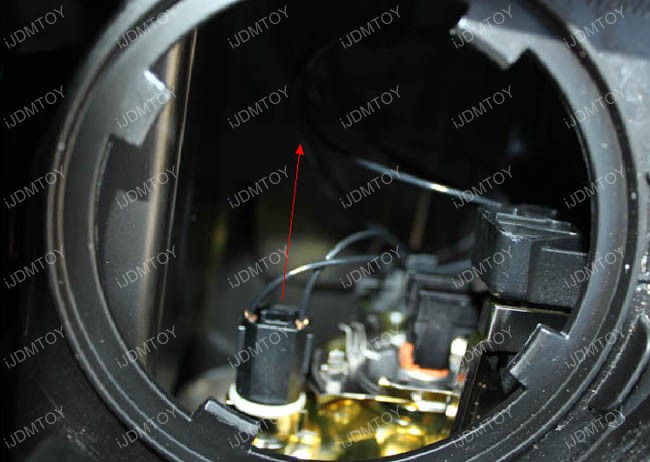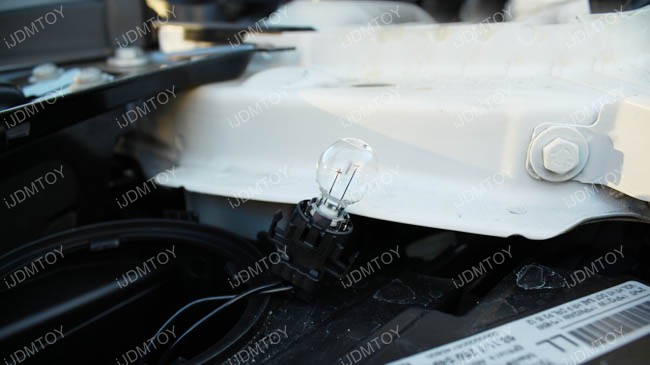 3.) You will be inserting the two pins from the PW24W replacement LED bulb into the lower section of the bulb socket circled in red..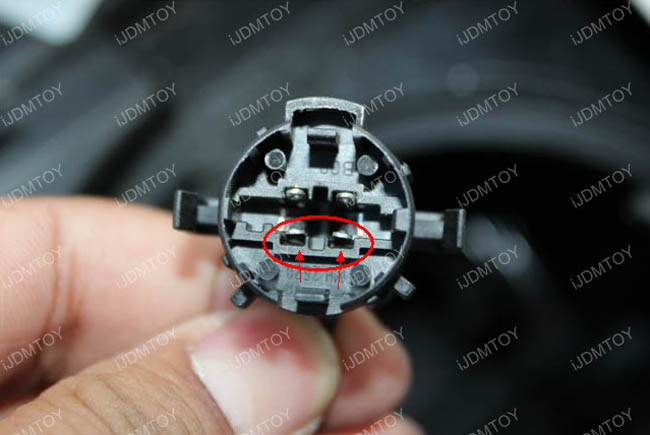 4.) Insert the LED bulb's two pins into the small gap shown above at an slight angle, once in the hole, position the LED bulb upright and gentle push it down into the socket afterward.
When inserting the PW24W LED replacement into the socket, you will have to find the hole for the pins to fit into. This may require you to use your finger or a screw driver to expand the metal contacts a little bit wider open and then wiggle the LED and insert its pins with a slight angle. With a wider opening, it will easily fit into the socket. Please do not force the bulb into the socket or else you may break the pin.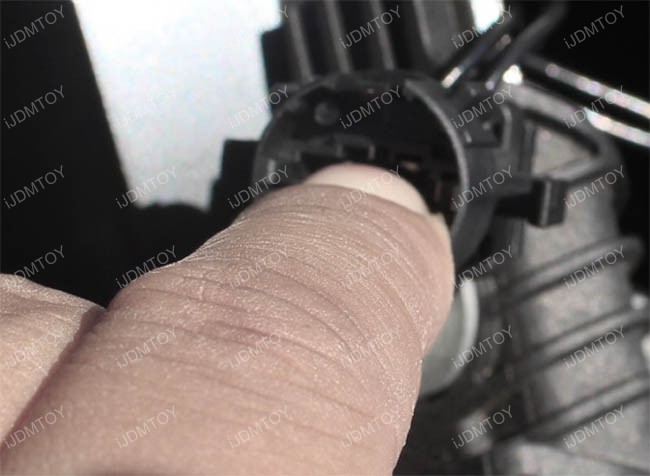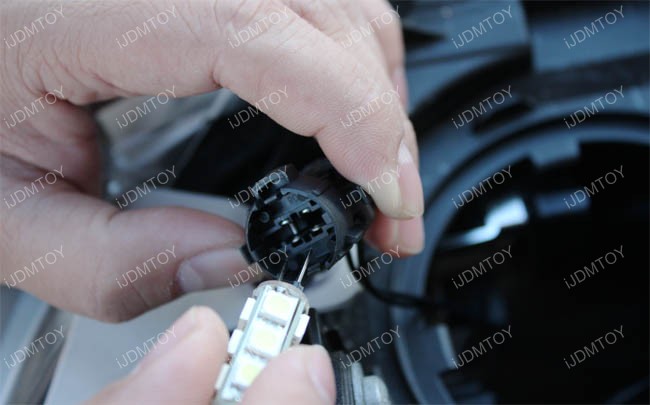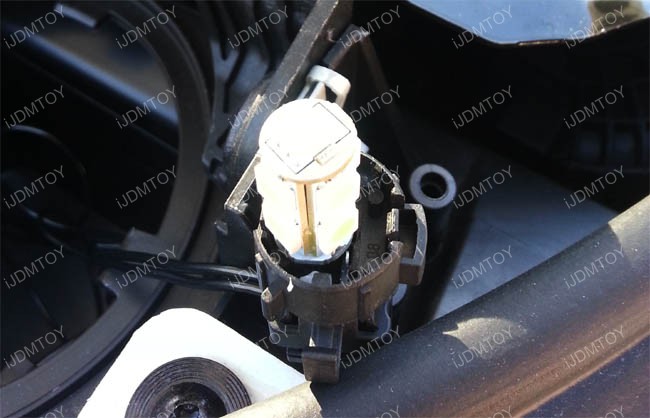 55.) After you confirm that the LED lights are working, follow the steps taken to remove the light in reverse order to re-install it. Enjoy your new lights!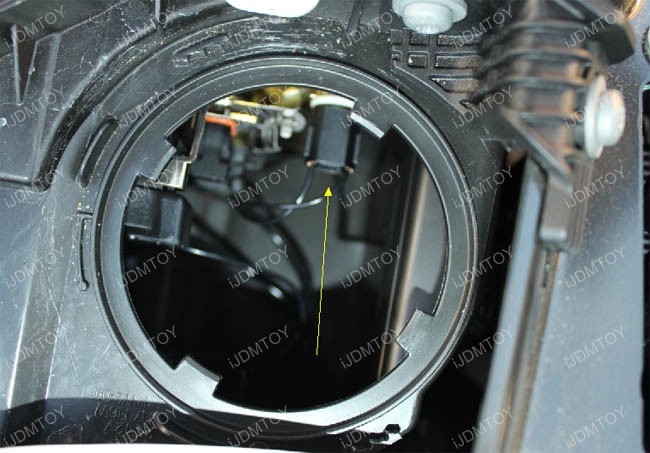 7.) Enjoy your new LED DRL Lights!