We have gotten several complaints from customers about how our BMW Angel Eyes are not able to light up the outer ring. This can be resolved easily with this installation guide below.
Here is a picture of a BMW E92 3 Series' headlight from the back. You can see there are two optical fibers to let the light travel through to the outer rings.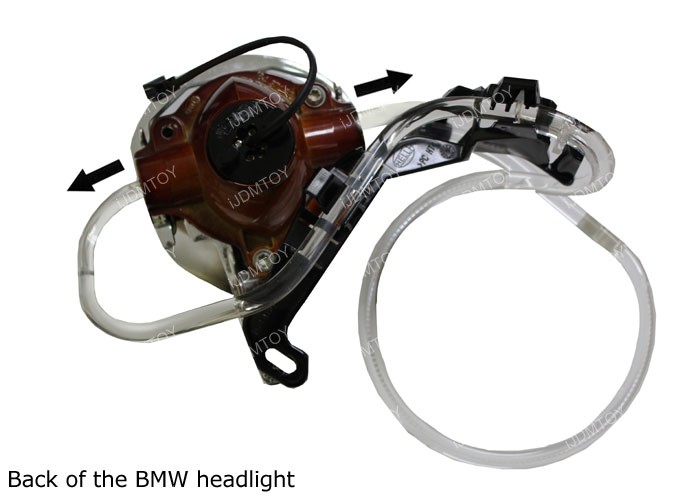 When installing the H8 BMW Angel Eyes LED bulbs, aiming is very important; You need to make sure the H8 LED bulb's two LED emitters are directly facing the angel eye tube openings in order to provide the outer rings the most light.
After you first installed the BMW Angel Eyes LED bulb, stand in front of the headlight, facing in front of the outer ring.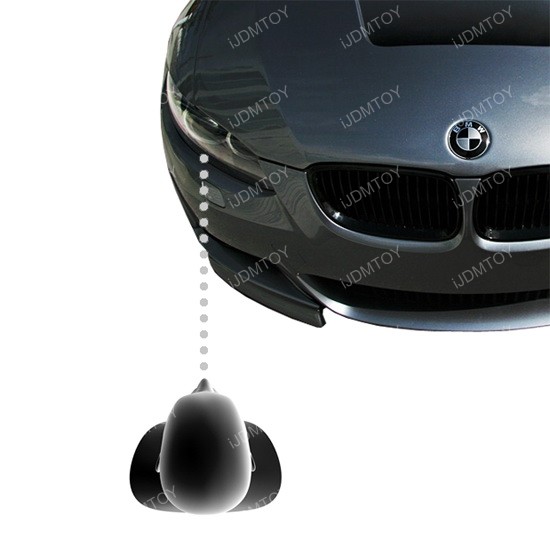 If you install the first two ways, the outer ring will not receive much light at all, so you need to pull out the LED bulb, turn it 120-degrees and re-insert it again. There is only one correct way and this will allow the outer ring to receive the most light.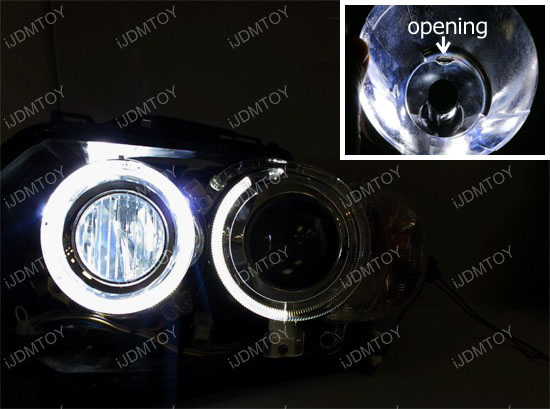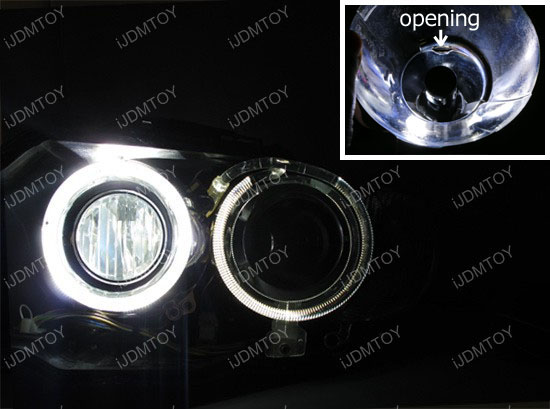 Once you get it correct