This tutorial will show you how to install the 82mm BMW backlit LED trunk or hood emblem light kit (35-420). While the pictures depict the Chevrolet emblem, the installation process will be the same.
1) Use a flat head screw driver to carefully pry off the OE emblem from the vehicle. Use a microfiber towel to cover the paint from any harm when doing so, please take caution to not damage your paint. You can try using a heat gun to soften the adhesive on the emblem.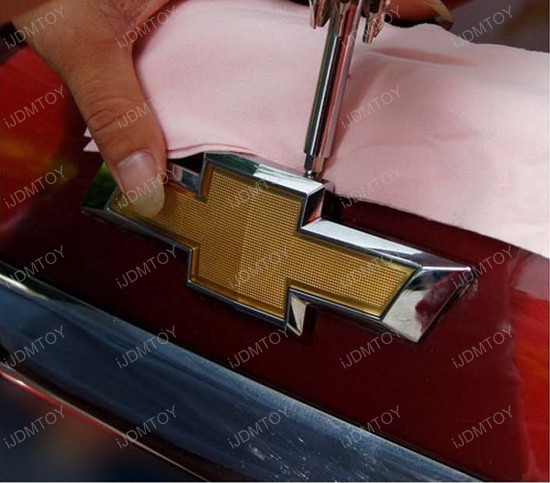 2) Once the emblem has been removed, remove any leftover adhesive on the paint so that a proper bond can be achieved. Compare the size of our LED backing and your stock emblem to make sure the size is the same before proceeding.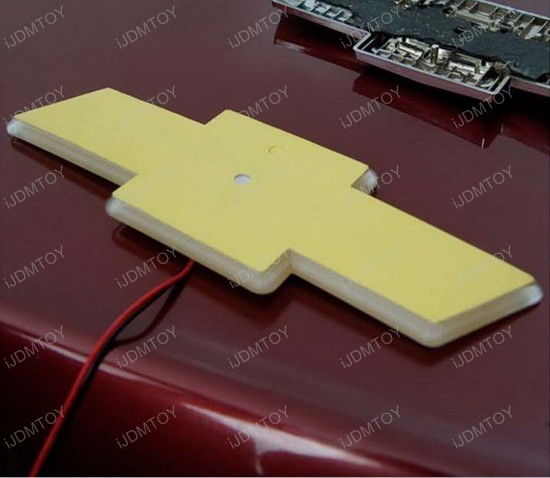 3) Open your trunk and remove any trim that covers the back of the trunk. Your vehicle may differ in the amount of screws or tabs used to hold the trim to the trunk.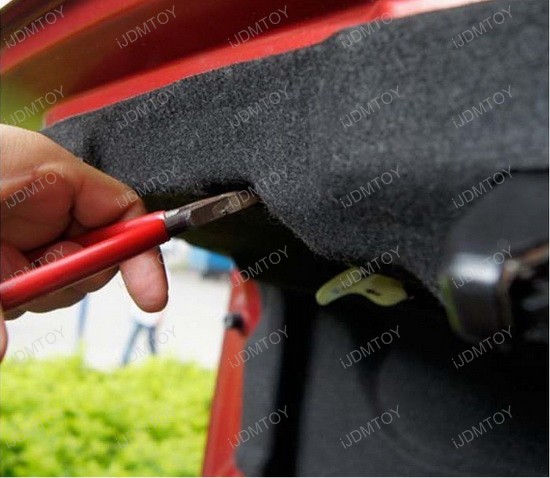 4) Route the wires through the holes that are present in the trunk and tap the wires to a power source that you want the light to turn on with such as your tail lights or license plate lights. Connect the red wire to the positive wire and the black to the negative wire of the power source.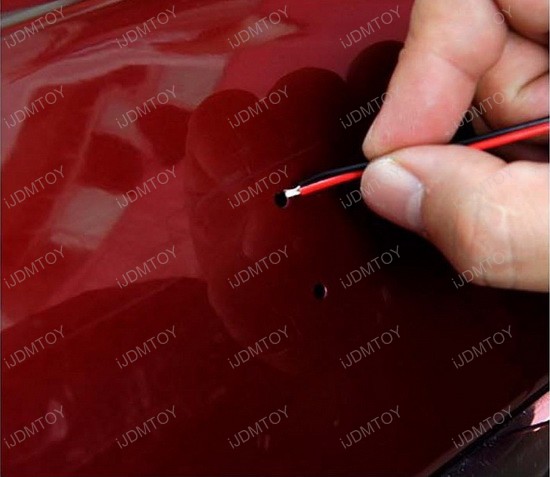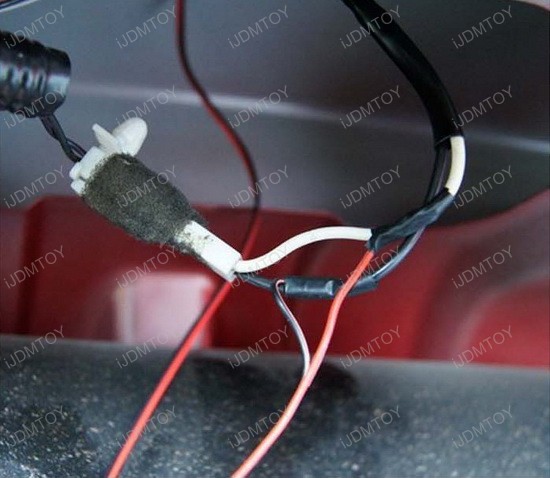 5) Before proceeding with the rest of the installation, power up the lights to make sure that the LED emblem works. Once you confirm, please proceed with the following steps for installation.
6) Scrape off any excessive adhesive on the OE emblem before sticking it onto our LED. Remove the adhesive covering off the LED. Carefully position the two pieces together and apply. Once the bond has been achieved, position the items onto the trunk, press down and hold for a few minutes. Use painter's tape to secure the emblem and LED to the trunk and leave it for a few minutes.
NOTE: When the weather is cold, the adhesive does not like to adhere properly. It is better to install the product when it is warmer or use a heat gun or hair dryer to warm the application up.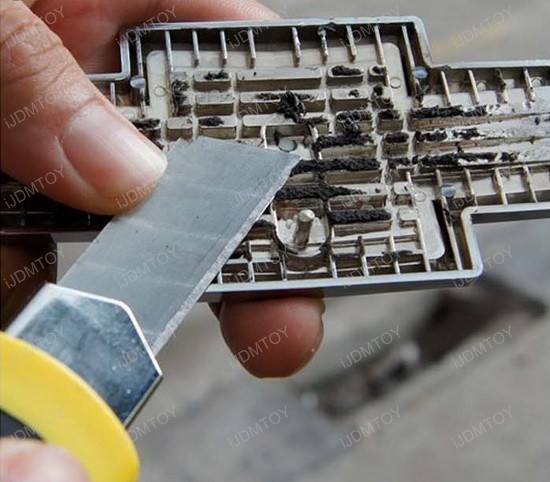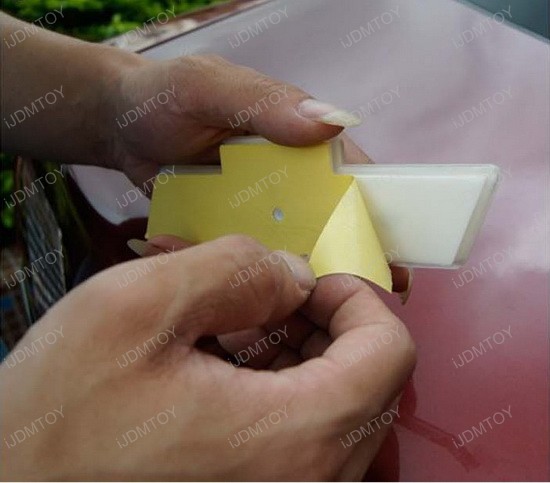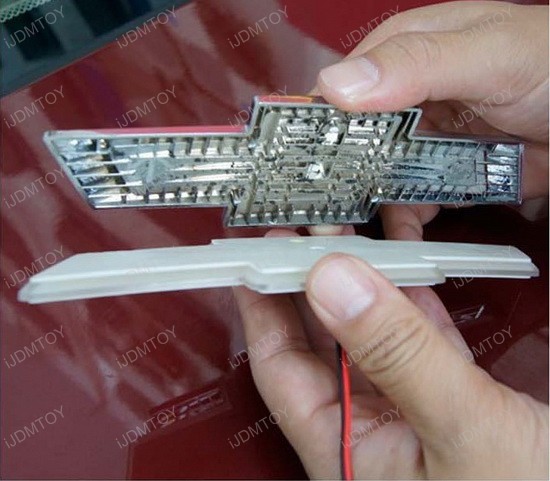 7) Once everything has been installed and you've waited a few minutes for the adhesive to bond, remove the tape and enjoy your new Emblem background LED light!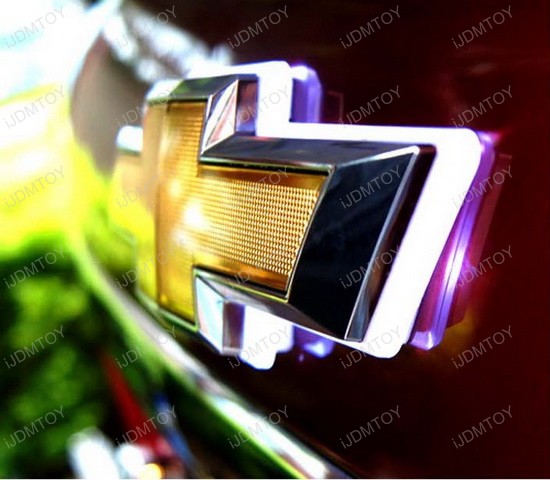 Notes: This guide is meant to be used as assistance only, it is not mean to provide you a highly detailed step-by-step procedure to install the lights. This guide assumes that you have basic and general knowledge of how to remove and install lights. iJDMTOY is not responsible for any damages or problems caused by improper installation or misuse of this guide. Professional installation is recommended for those who are not experienced with working on their vehicles.