Check out the Chevy Silverado LED Light Bar Kit (35-909).
Note
This bracket is made to accommodate most 20"-22.5" single row or double-row LED light bars.
Step 1: Remove 3 bolts behind the bumper opening.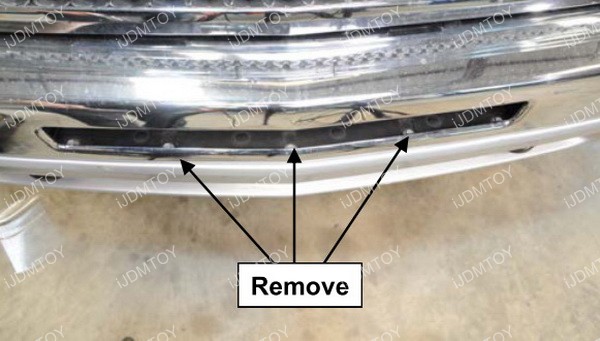 Step 2: Remove the push pins holding the rubber air flap. Then push the flap downwards. Be sure to save the pins because you'll need to put them back later.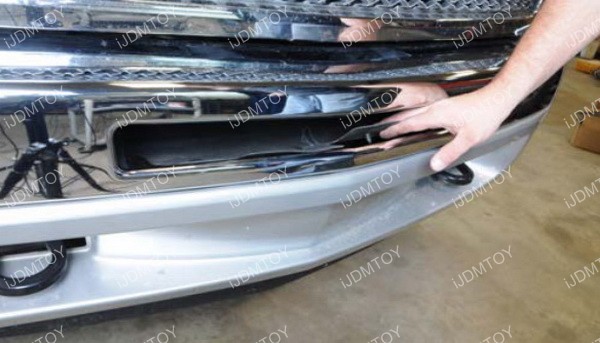 Step 3: Place the Chevy Silverado LED light bar bracket through the opening of the bumper and bolt it down with the 8 mm bolts.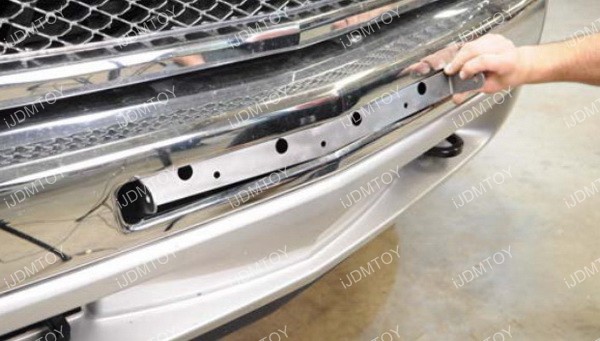 Step 4: Then you can install your Chevy Silverado LED light bar in place. You can also further adjust the angling of the brackets after you insert the LED light bar as well. Make sure the LED work light and bracket are centered appropriately before you connect the wiring.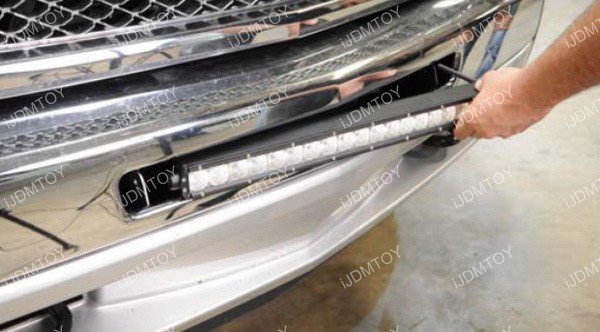 Step 5: Reinstall the air flap and the rest of the components.