You can find this product under 40A 12V DC HID Fuse Relay Wire Wiring Harness (AA1004).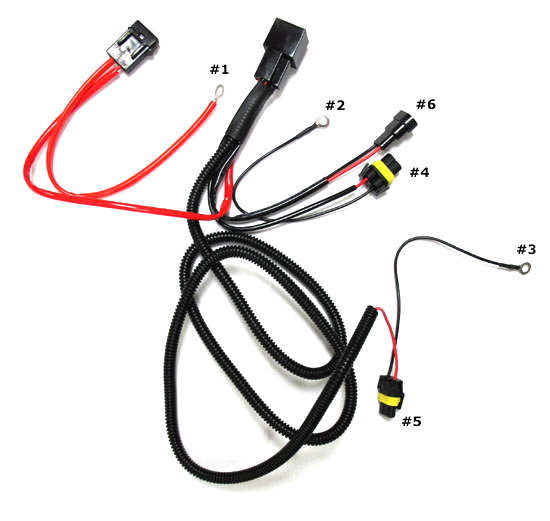 Instruction Guide:

1. Connect #4 and #5 to Ballasts input
NOTE: #4 & #5 may be reversed depending on where your battery is and how long the connector cable legs are.

2. Connect #1 to the Positive + side of your battery.

4. Connect #2 and #3 to the Negative - Ground

5. Connect #6 to your car's stock headlight power cable.
Note: This connection can be to either the right or left headlight power connector. The other headlight connector is no longer used and should be covered in electrical tape or other material to protect the connector ends from the environment.

How does relay harness works?
The Headlight power connector (5) powers the relay (6) which provides power directly from the battery (3 & 4) through a fuse (7) to the HID ballasts (1 & 2).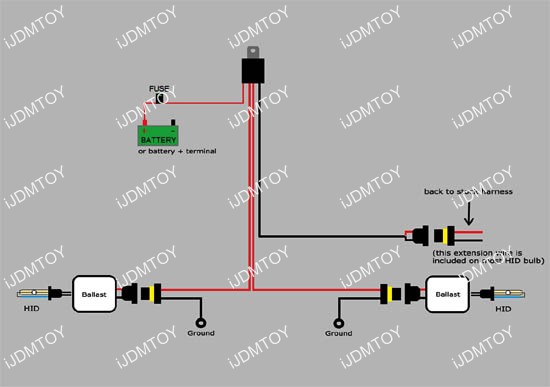 How to install the HID Relay Wire (Click the picture to enlarge)
T his relay harness is directly compatible with the 9005 9006 9012 9140 9145 9150 HB3 and HB4 socket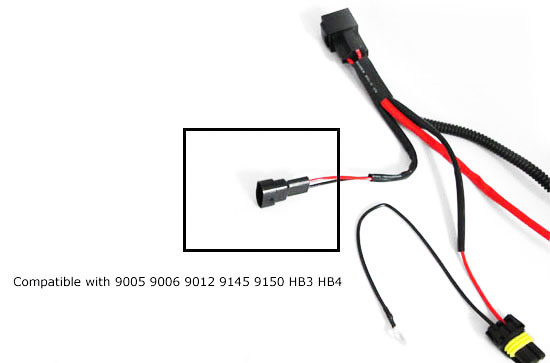 And by using the extension power cord comes together the HID bulb, you can also install this relay harness for any other bulb sockets such as H1, H3, H4, H7, H8, H11, H13, 9004, 9007, 880, 5202, P13W and more.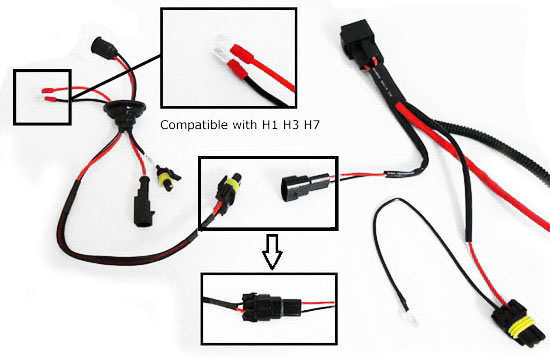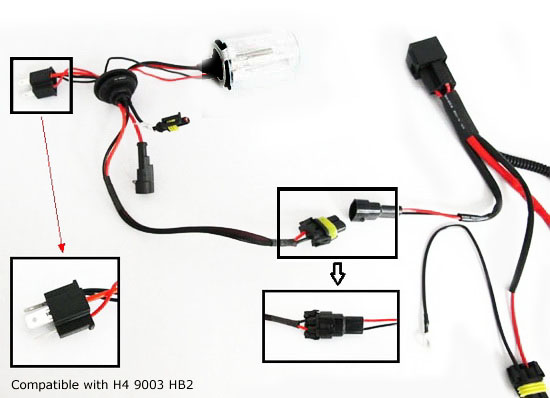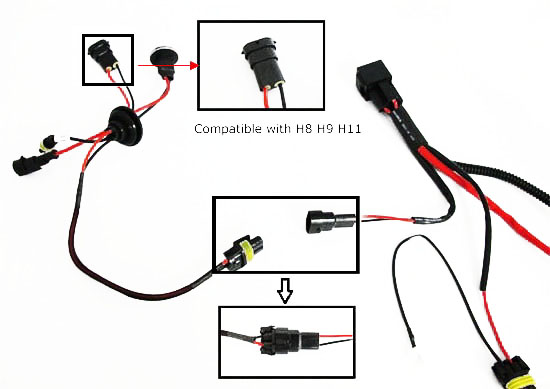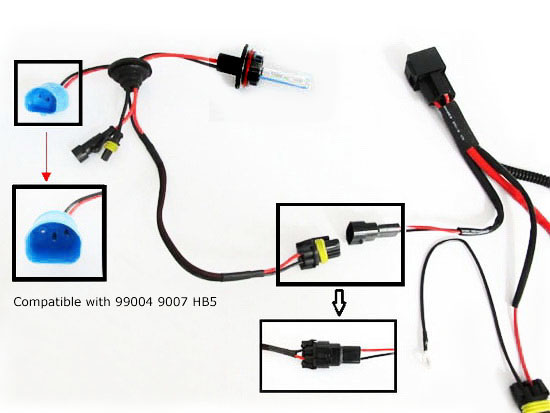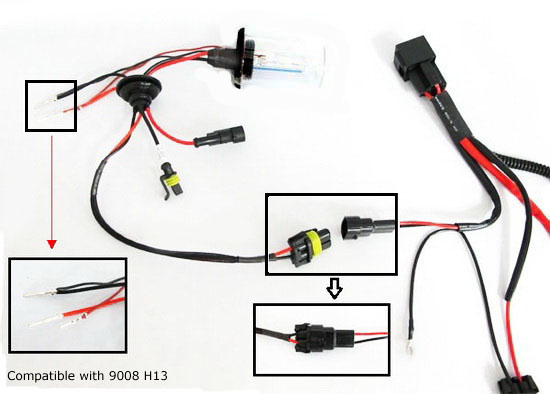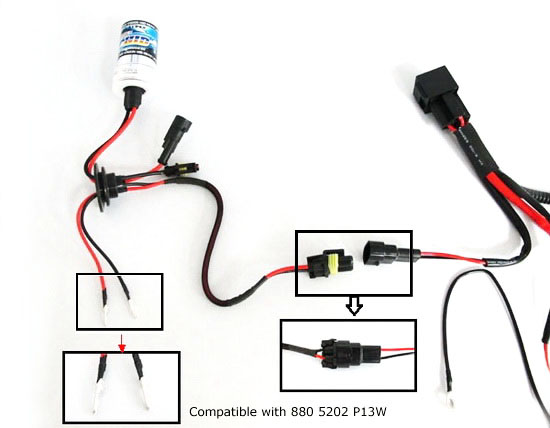 If you don't have the extension cord from the HID bulb, you can still use this 9006 relay harness by removing its existing socket
What shall I do when I'm trying to install this relay harness for the HID kit that seems a little bit too short?
Please check How To Extend HID Relay Harness For Oversize Vehicles for more information.