This is an installation guide for SKU: 10-093
Check out the LED Rear Fog Light/Reverse Lamp 
This dual color LED bulb replaces the stock reverse light bulb and functions as both LED reverse lights & rear fog/4th brake light. The LED bulb will light up red when used as rear fog/4th brake light and light up white whenever you are reversing the car.

Step 1: Gain access to the back of the taillights and remove the taillights.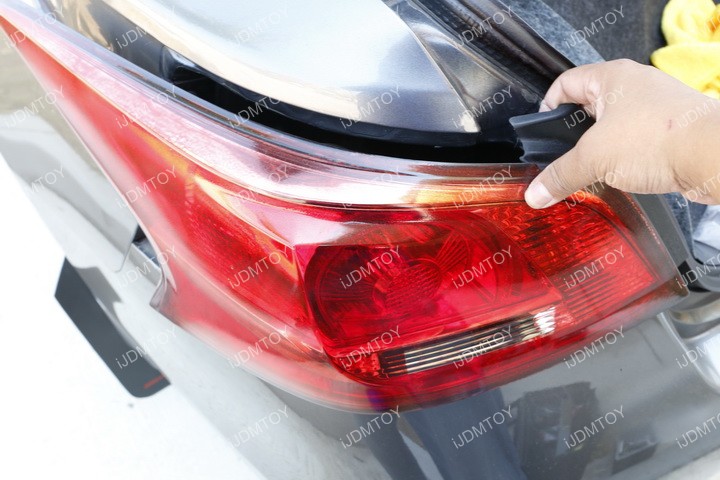 Step 2: When you're looking at the back of the taillight housing, take note of where the taillight/brake light and the reverse light bulbs are located.

Twist and remove the stock reverse light bulb.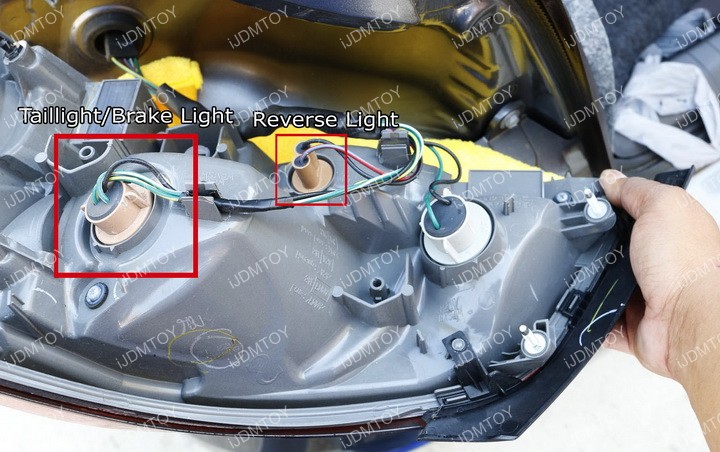 Step 3:Directly replace with the new LED reverse light/rear fog light bulb back into the reverse light housing. This bulb is specially designed to be slightly bigger than the OEM reverse light bulb to have a snug fit back into the housing to have a secured fitment. Carefully wiggle the new LED reverse/rear fog bulb back into the housing and once the LED bulb is inside the housing, twist the base to secure.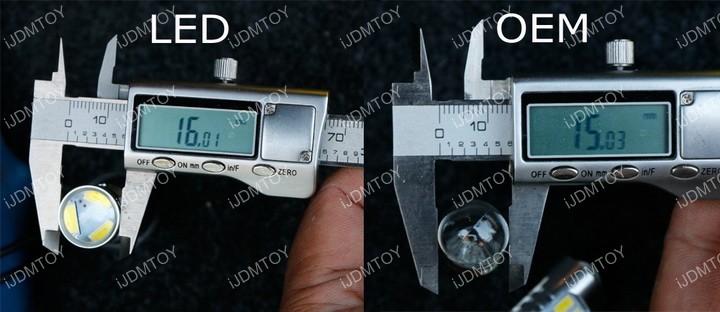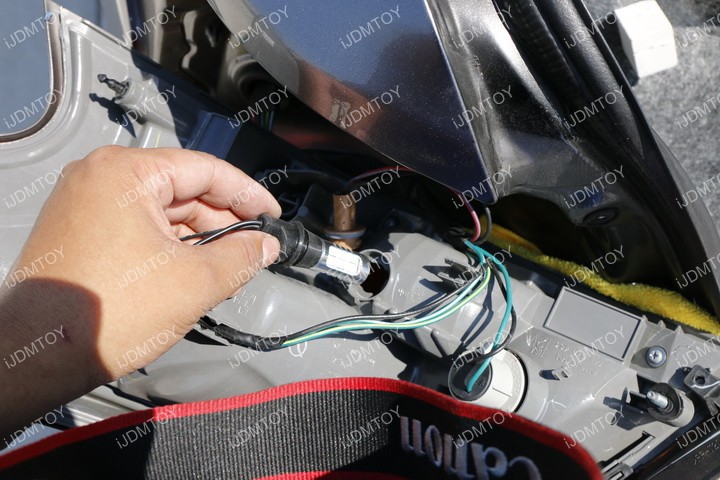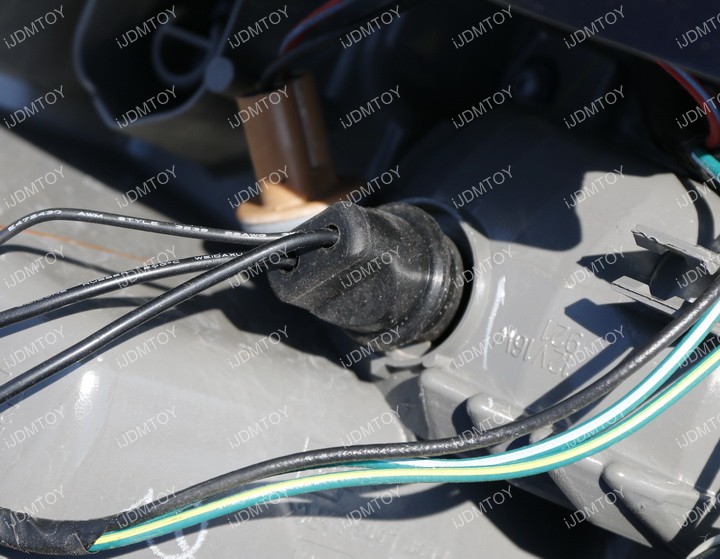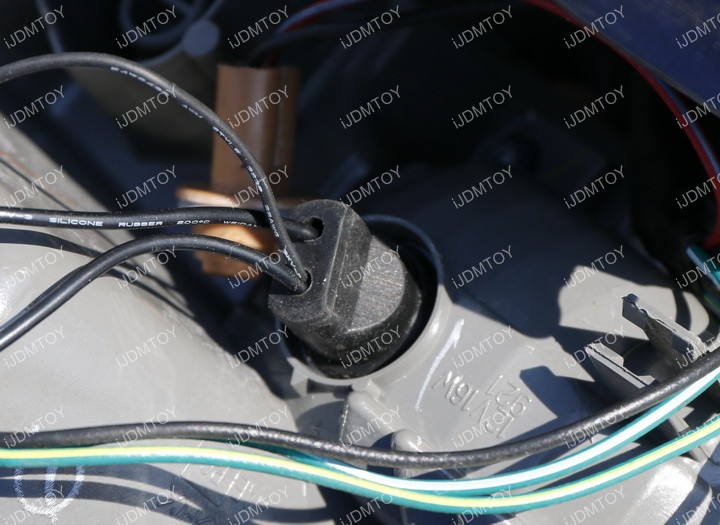 Step 4: Plug the adapter back to the existing reverse light.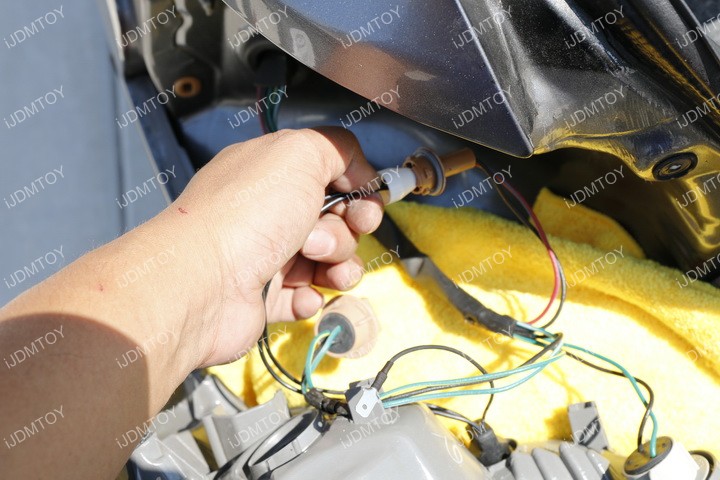 Step 5: Now take the extra wire from the LED bulb. You have a choice to allow the red portion of the LED bulb to function as either rear fog or 4th brake light.
To function as rear fog light, tap the wire to the taillight positive.
To function as 4th brake light, tap the wire the brake light positive.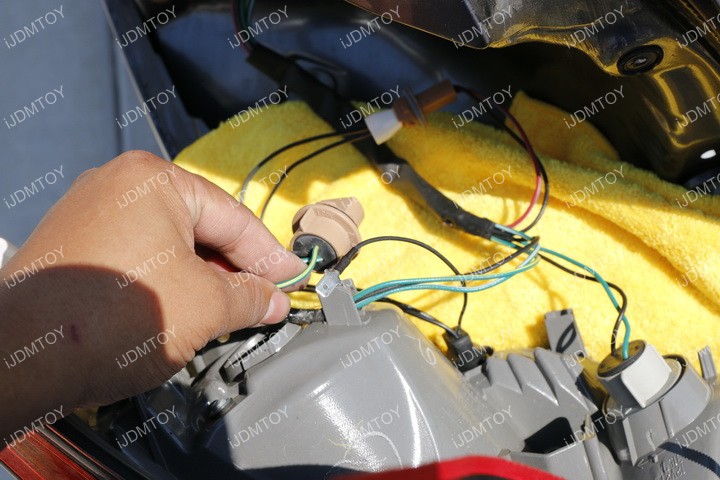 Step 6: Once you have secured the LED bulb and tapped the wire, check to make sure everything works.

Put the taillight back in place and enjoy your new dual color LED reverse light & rear fog/4th brake light.