This is a wiring guide to show you how to wire up your new relay switch for fog lights. The switch can be either a direct fit or a universal fit one. In this wiring diagram, the switch is a direct fit switch, but the wiring procedure will be the same for both switches.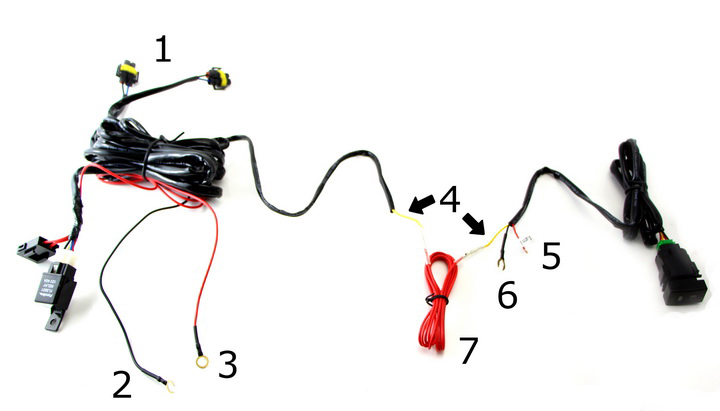 (1) The two connectors will be connected to the fog light assembly.
(2) Connect black wire to battery negative.
(3) Connect red wire to battery positive.
(4) Connect yellow wires from the switch and the relay together.
(5) Connect short red wire to headlight positive or side marker positive.
(6) Connect short black wire to ground.
(7) Extra optional extension wire to connect the yellow wires together.
Below is a video demonstration on how to wire up the relay wiring kit with a switch based on a universal switch. Again, the same concept applies for both direct fit and universal fit switch.