This is a general installation guide for how to install our fog lights. For this walkthrough, we will be using the Scion FR-S as a reference. We recommend referring to your fog light's corresponding installation guide included in your package or online at our LED fog lighting guide page.
Step 1: Using a plastic pry tool, carefully pry out the stock bezel from the top down to pop it out.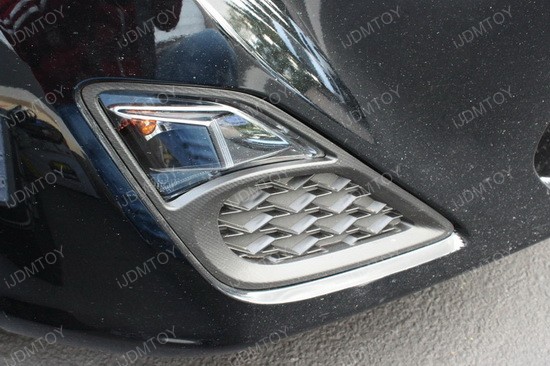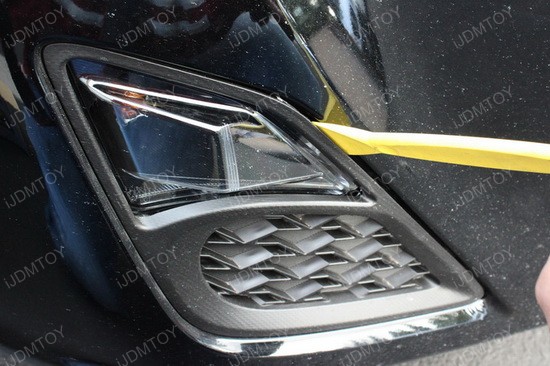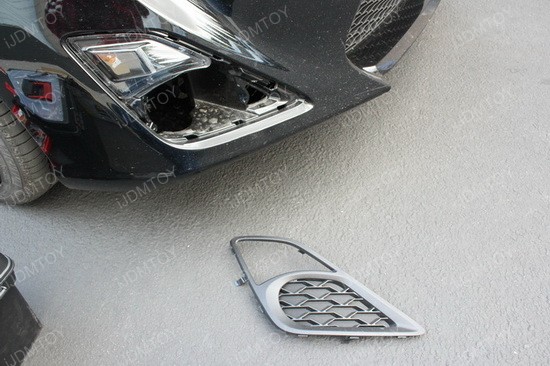 Step 2: Reveal the installation area behind the wheel well liner. Turn your wheel to give yourself clearance to pop out the clips and pull back the wheel well cover. Throw down the wiring harness form the relay and switch kit and connect it to your fog lamp unit.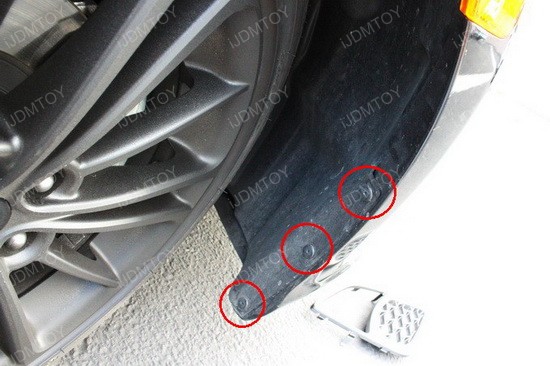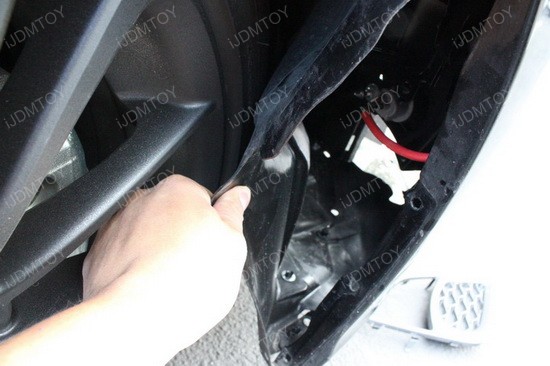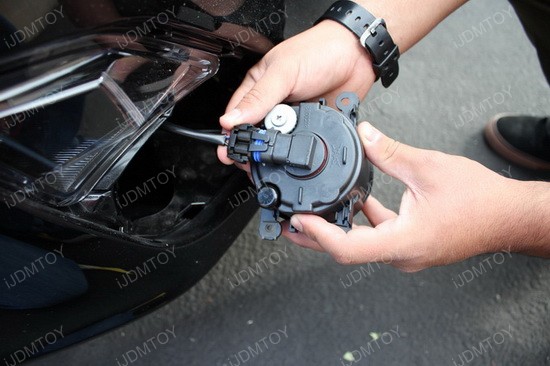 Step 3: Lock your fog light's tabs on the right to your bumper. You may skip this step if your LED fog light comes standard with its own bezel.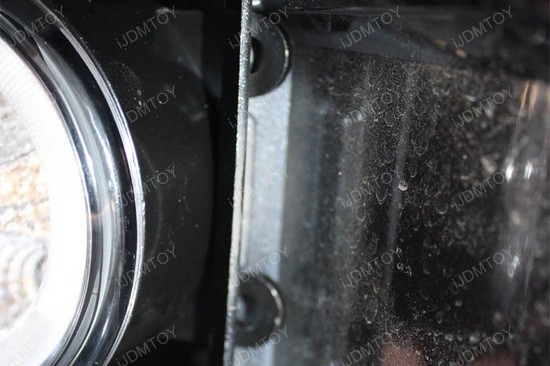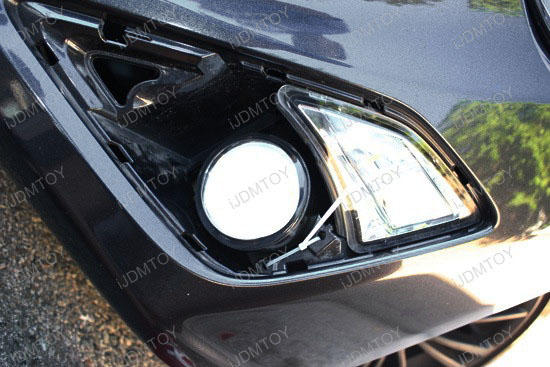 Step 4: Pop in the bezel back in place. Repeat these last 5 steps on the other side.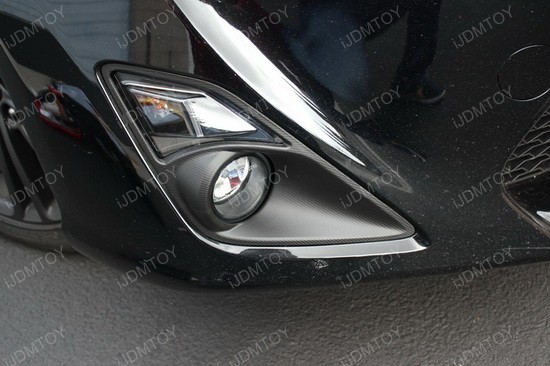 Step 5: Connect the wires to a relay and switch wiring kit, directions for which you can follow on our relay and switch installation guide. You can also refer to this diagram below: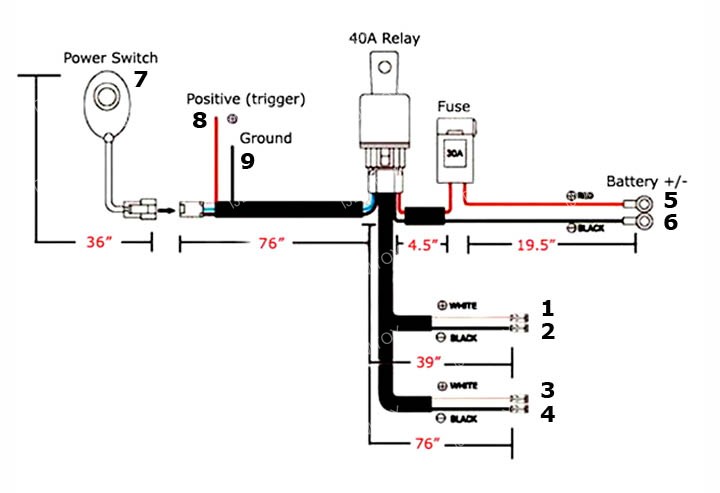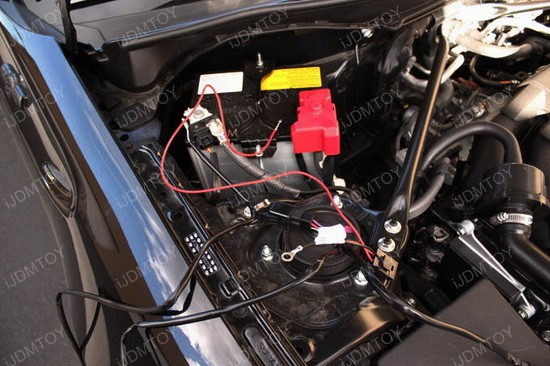 Step 6: Once you've tested all of your lights, reinstall the clips of the wheel well liner to finish. You can now enjoy your new fog lamps.