This tutorial will show you how to install the chrome classic style 2.5" hood latch pin kit (AA3143). This is a universally fit product that will fit any car, truck, or SUV. The hood latch pin works especially well on Hot rods, muscle cars, custom cars, and pick up trucks. We recommend going to a body shop to have the classic hood latch pin kit professionally installed since installation will involve drilling. However if you feel confident in your abilities, these steps will guide you through the process:
Step 1: Install the latch pins on either side of your engine bay frame.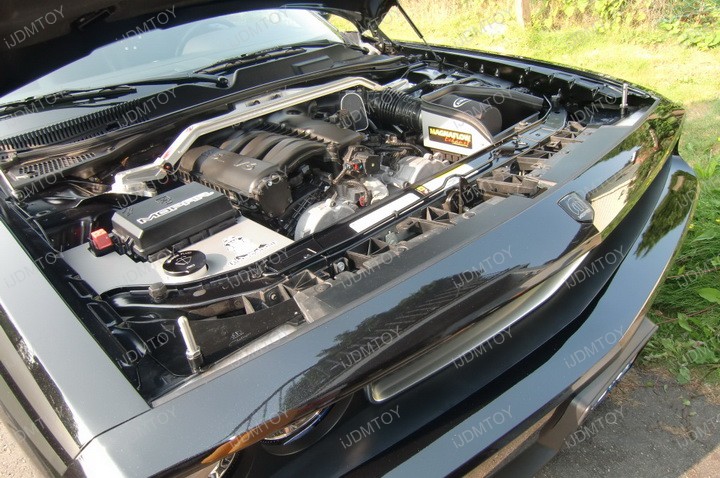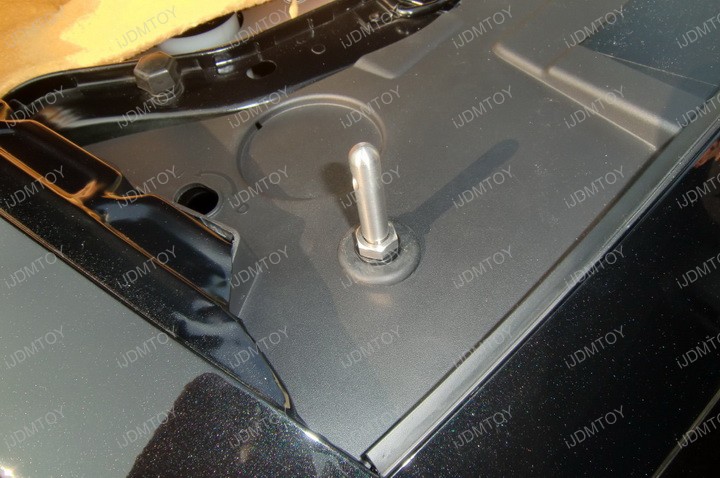 Step 2: Cover the engine bay with a blanket or like-item to protect it from falling shrapnel. You will be drilling holes from the bottom end and top end of your hood.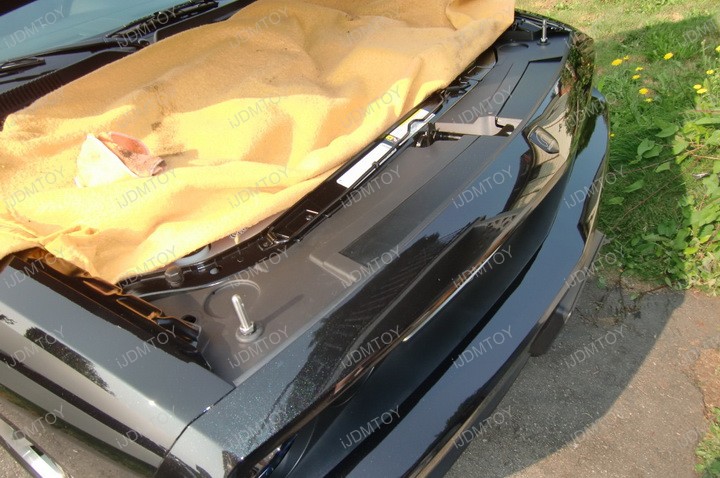 Step 3: Lower your hood to find and mark the touching points you will be drilling through.
Step 4: Drill holes through the touching points at the bottom end of your hood.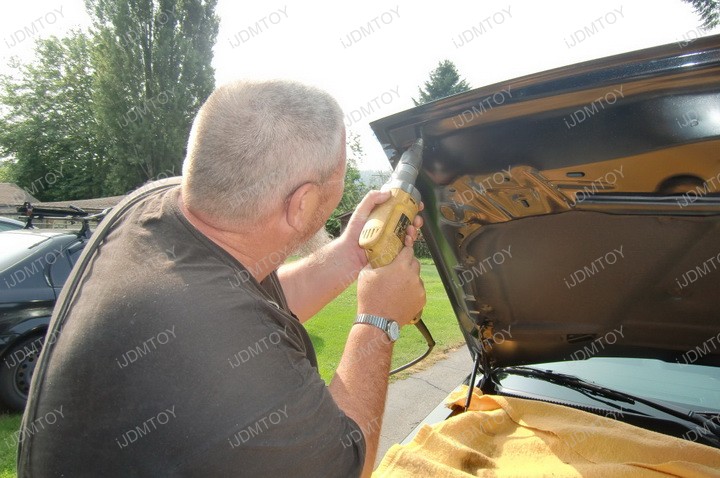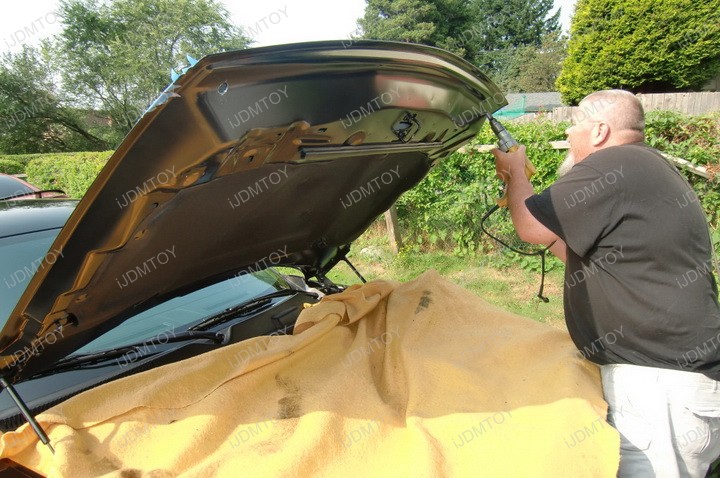 Step 5: Cover your top end drilling areas with tape to protect your hood's paint job. Drill holes through the top end.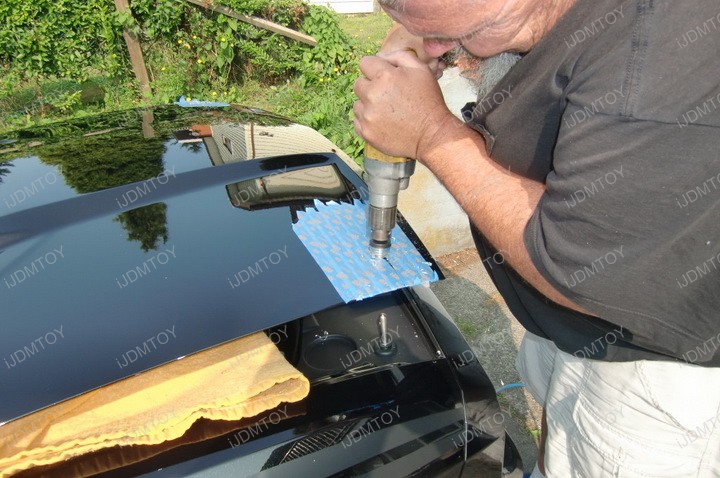 Step 6: Put the scuff plates over the holes and close your hood to finish. You can now enjoy the hood security as well as the classic race car look provided by the chrome hood latch pin kit!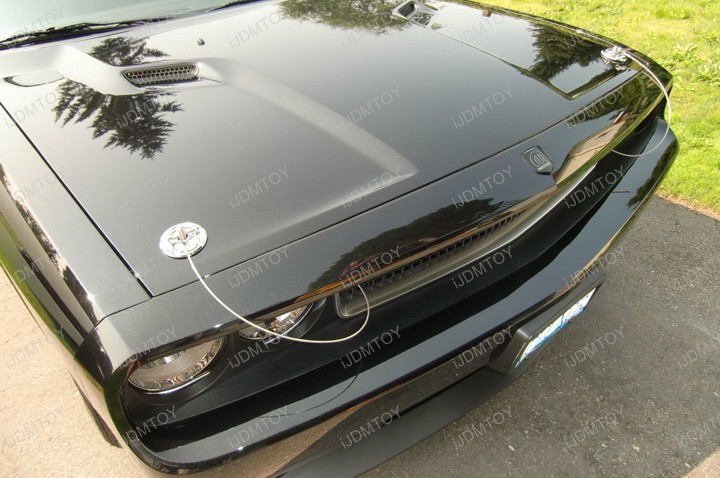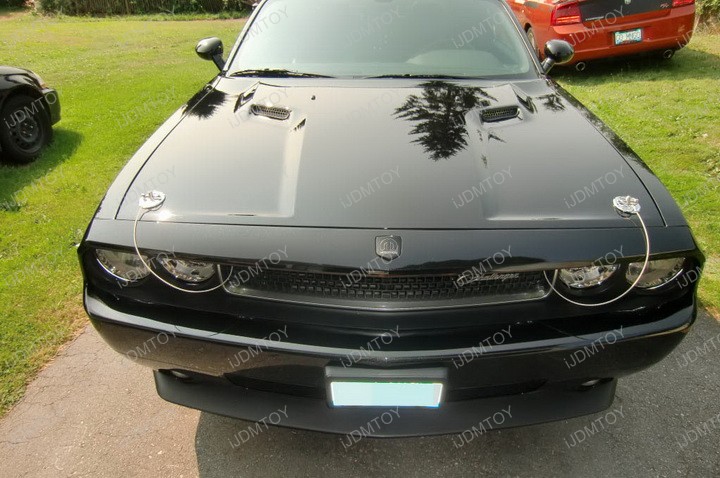 Find this and more universally fit car accessories today!