Recently we have received 3 customers reports the 3156/3157 LED bulbs won't fit the stock 3156/3157 sockets and all three claims are about Toyota installing these LED bulbs.
Because of this, we have found a 2007 Toyota Camry to try out ourselves and discovered the following:
The stock 3157 incandescent bulb's base is 0.635 inches wide while the 3157 LED bulb base is 0.654 inches.
This minor difference is normal since it is still within the allowance +/- 5%.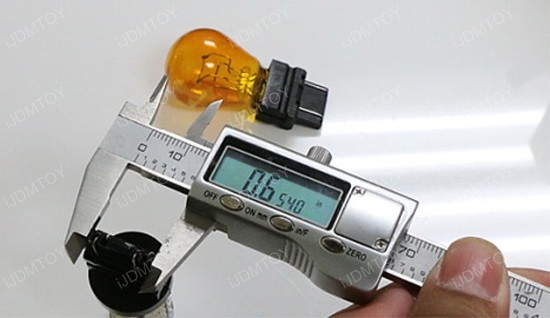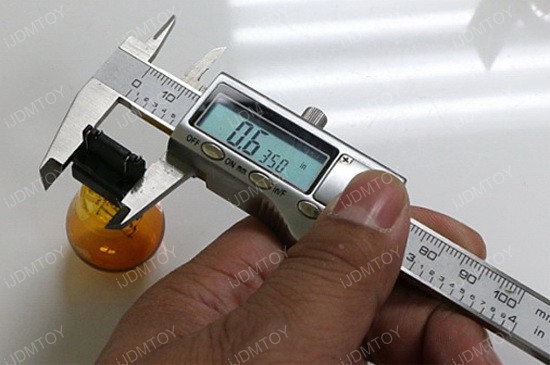 So next we will try to install the LED bulb.
Step 1) We highly recommend you remove the stock bulb socket so you can better do this installation.
Step 2) As you can see from this picture below, "seems" the LED bulb won't fit.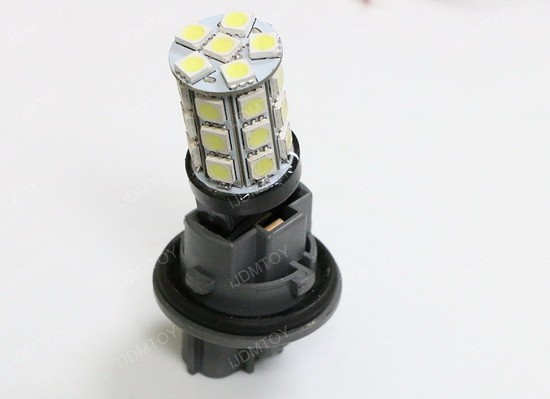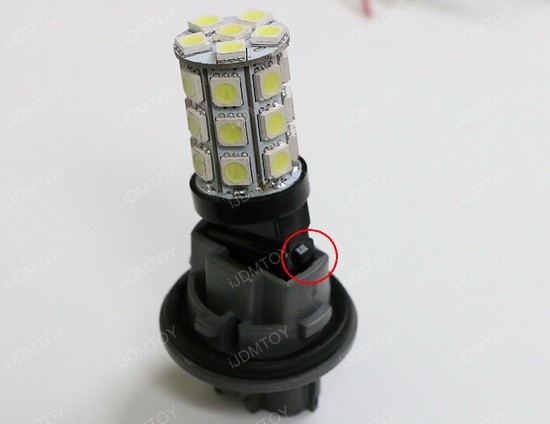 Step 3) Let's try again! This time we are going to first aim both taps of this LED into the socket's opening,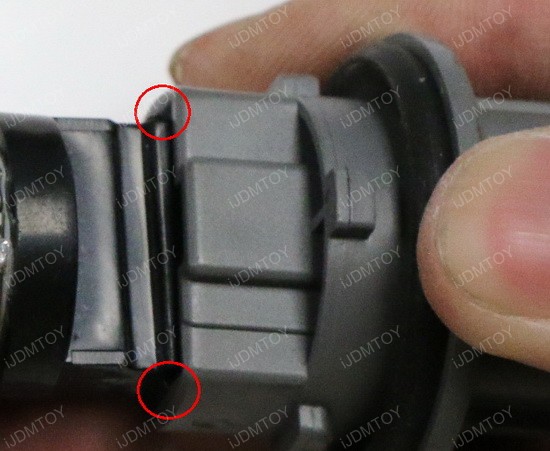 Step 4) Use one hand to hold the LED bulb's plastic base, use the other hand to hold the socket and gradually wiggle the LED bulb completely into the socket.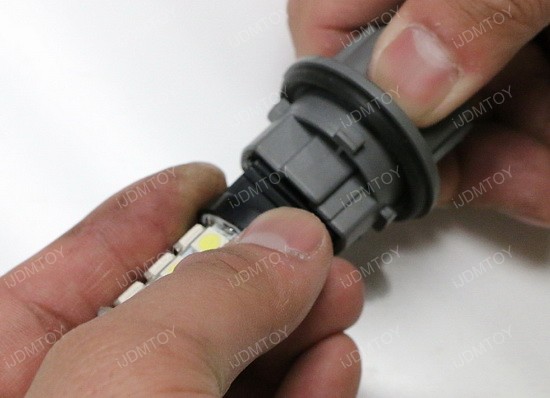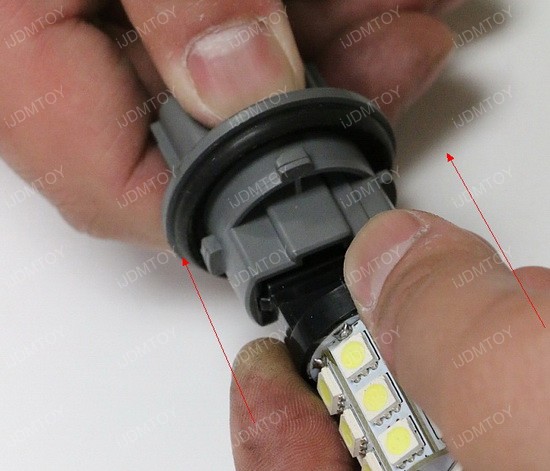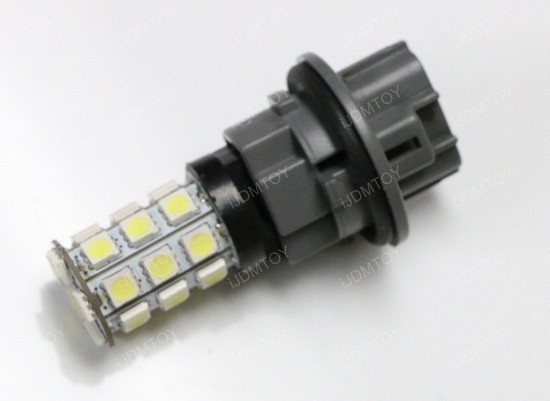 Step 5) Remember do not hold the LED portion of the bulb, since this might damage the LED potentially.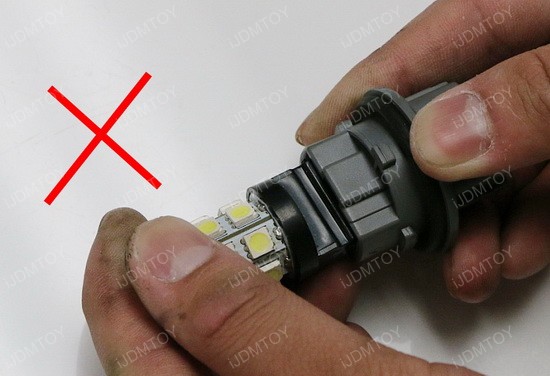 At the end, we also made this video to show you how to properly insert the turn signal light LED bulbs, please take a look.