50 Shades of Yellow! How to Select Your Preferred Yellow Fog Lights
When it comes to purchasing yellow colored LED car lights, many customers have doubts as to what type of of yellow they are going to get. This is quite understandable as there are many different shades of yellow out there, much to our surprise even! What often happens is that a customer will buy a yellow LED fog lamp, thinking it's a certain shade of yellow. Upon installation, he may find the LED fog light is not quite what he expects. This creates a lot of inconveniences for everyone, and nobody wants to deal with that. So with that being said, we hope to clear up some confusion by showing you the three shades of yellow that we carry in our LED fog lights.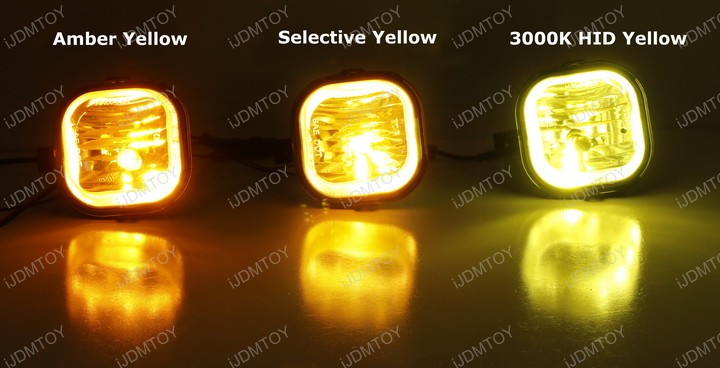 Which Yellow is Right for Your Fog Lights?
Type 1: Amber Yellow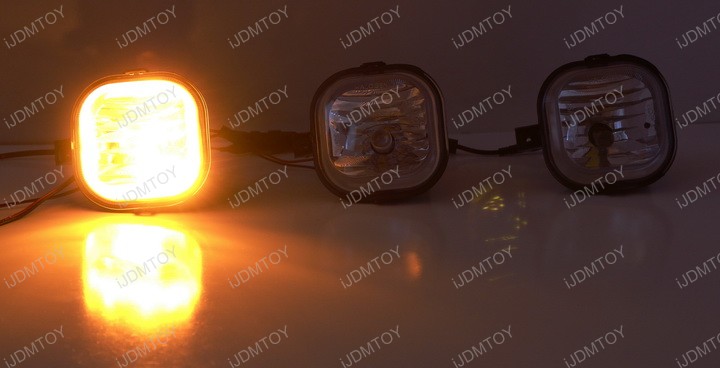 The first shade of yellow that our LED fog lights shine is amber yellow (also called SAE/ECE amber), which you'll mostly associate with turn signal lights. This color is achieved by mixing yellow with red pigments. One example of amber yellow LEDs we carry are the 69-SMD 9005/9006 LED bulbs.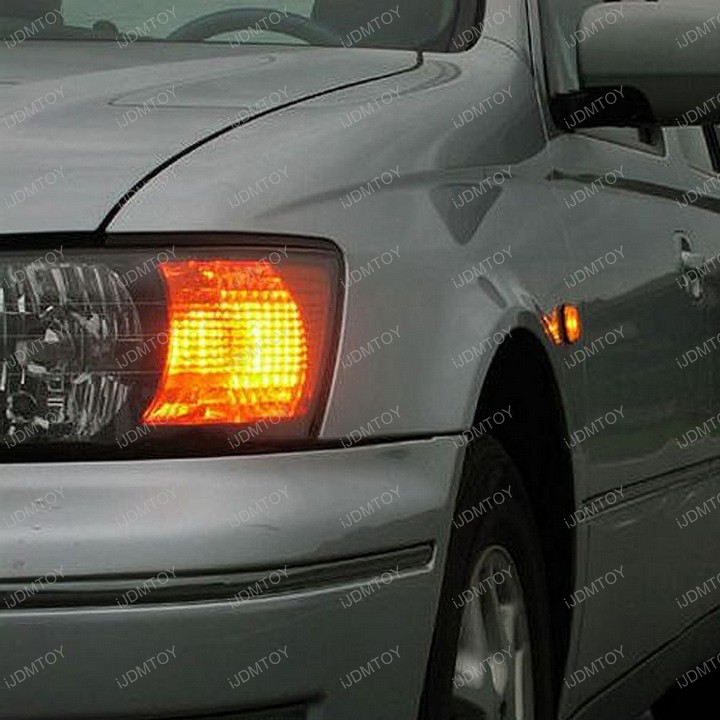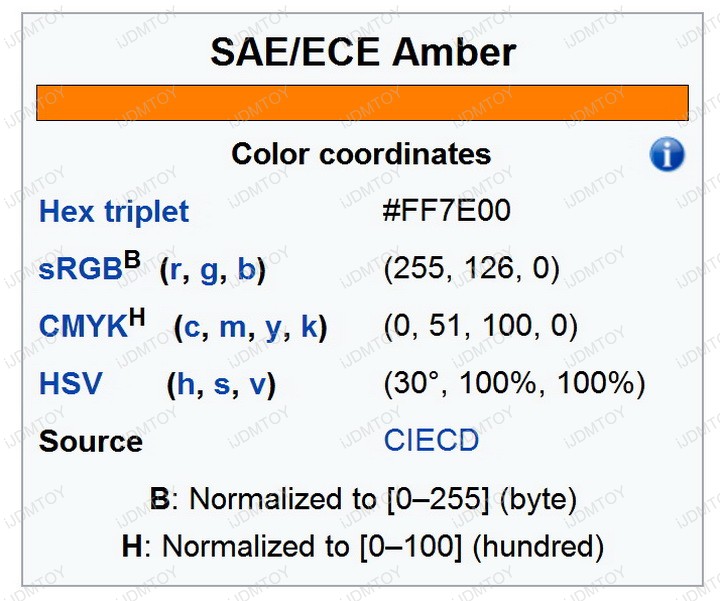 Type 2: Selective Yellow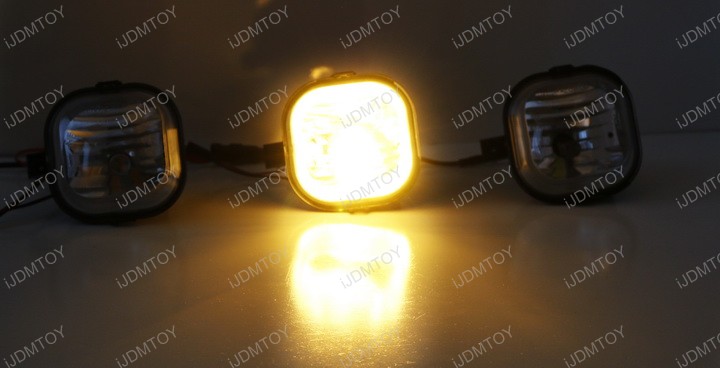 The second shade of yellow our LED fog lights shine is selective yellow. You will typically find this color in fog lights and sometimes in headlights, equipped to many off-road rally vehicles such as BMW, Subaru, and Jeep, as well as many JDM street cars.
A selective yellow LED bulb we sell includes the 80W CREE LED bulb, which comes in H7 H11 H15 9005 9006 5202 and P13W sizes.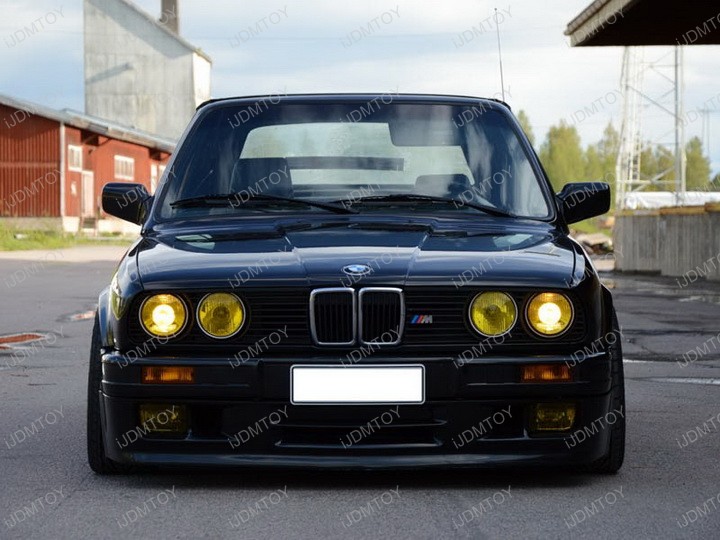 The selective yellow shine is similar to what you see in yellow tinted lens fog lamps or tinted capsule halogen bulbs; tinting lens/bulbs was the only way to achieve the selective yellow color before LEDs and HID became popular in use. We have fine-tuned our selective yellow LED diodes to achieve this specification of yellow to differentiate it from our other selections. When you light up a selective yellow LED fog light bulb side by side with an "old school" yellow tinted fog lamp, you can see their colors are almost identical in the daytime and nighttime. You can find detailed information about the selective yellow color at this Wikipedia page.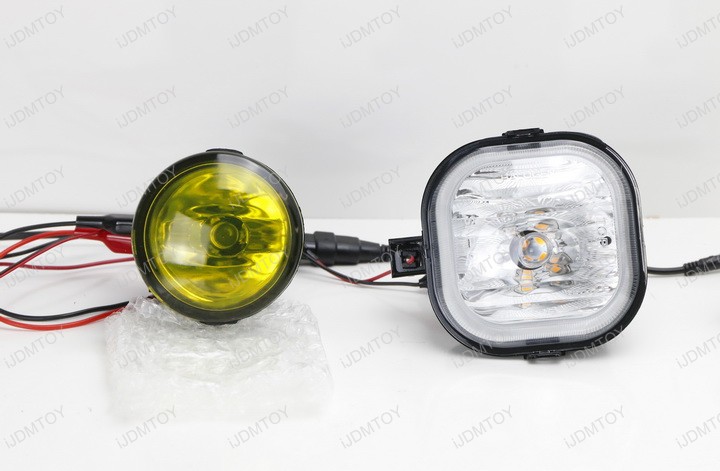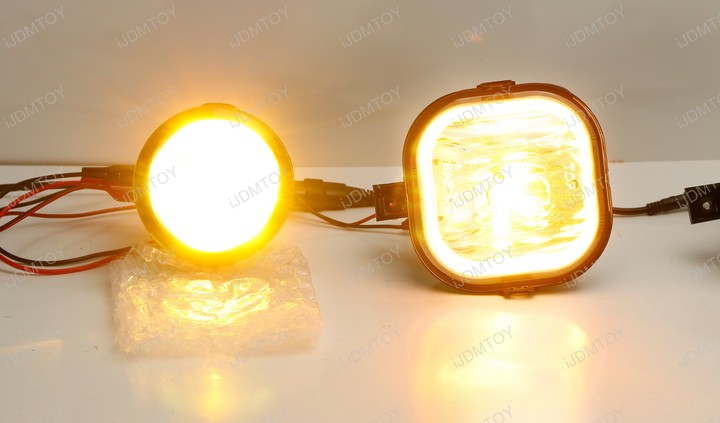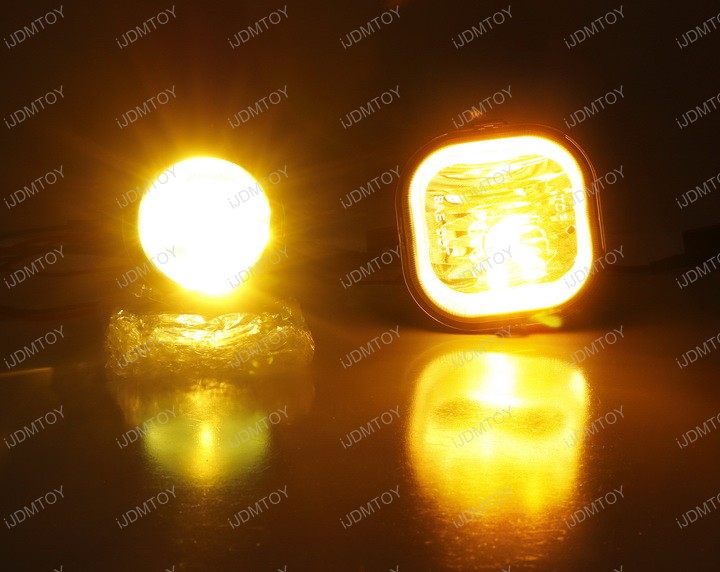 Type 3: 3000K Yellow HID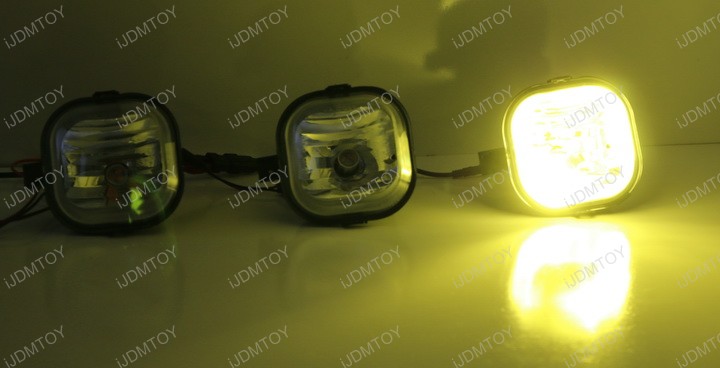 The third shade of yellow we carry in our LED foglamps is 3000K yellow HID color. This color is achieved by mixing yellow with green/lime pigments. It was commonly found on many old school JDM cars that installed the 3000K HID bulbs on their fogs. According to Wikipedia, this shade is also called chartreuse.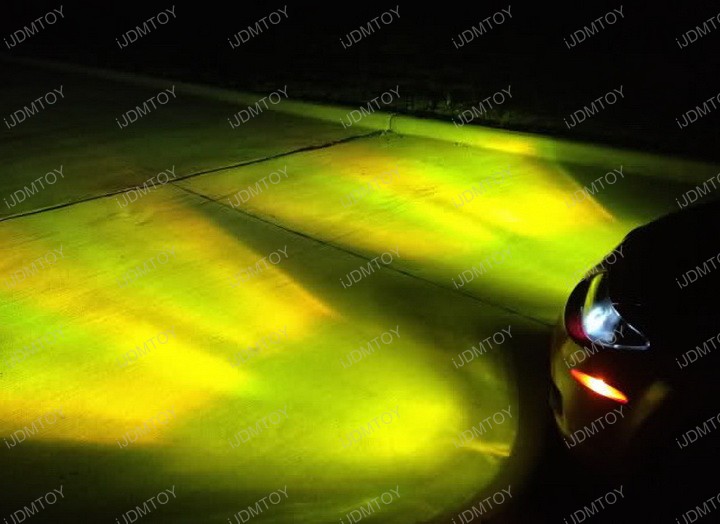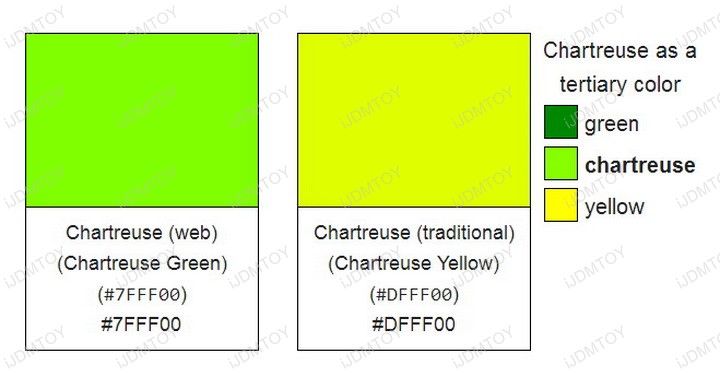 No matter which shade of yellow you prefer on your car, truck, or SUV, know that we have a wide selection of LED bulbs to choose from to provide you with the LED light bulb of your desired color. We hope this guide will help you make an informed decision when purchasing one of our high quality LED light bulbs and fog lights.