Installation DIY Guide for iJDMTOY D2S/D2R/D2C or D4S/D4R/D4C HID Xenon Light Bulbs
You can find this product under HID Replacement Bulbs (HID_D2S_D2R_D2C).
*Your vehicle may differ slightly in how the housing looks, but the concept should be similar*
1.) Remove the cap covering the headlight housing the bulbs and remove the connector from the bulbs.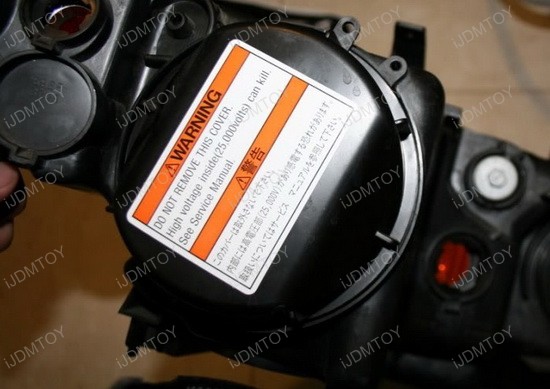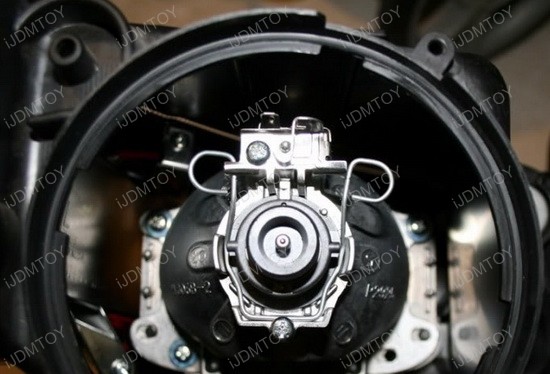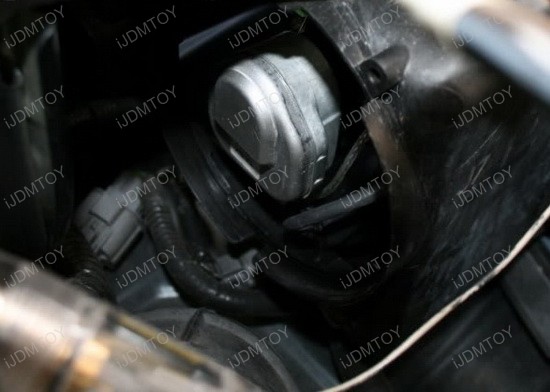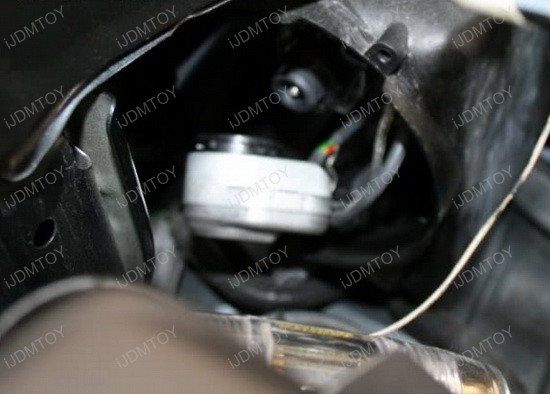 2.) Once the bulb is exposed, push down on the metal loops and release the clip.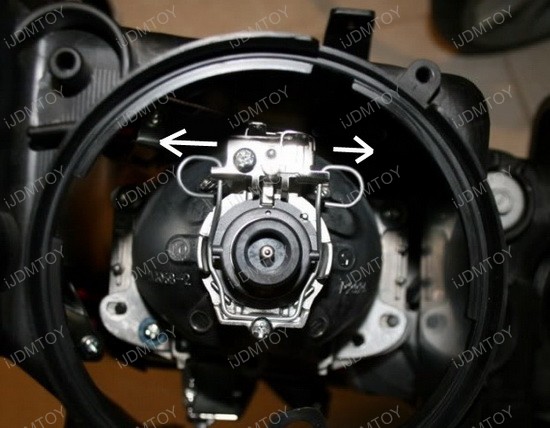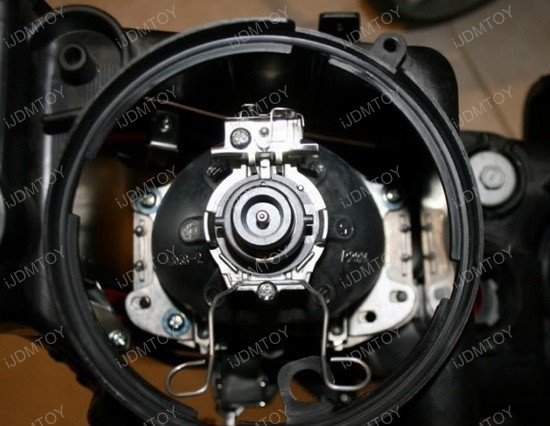 3.) Remove the old bulb and replace with the new bulb and follow the steps in reverse order to complete the installation. Enjoy your new lights!