***NOTES***: Our carbon fiber vinyl film are sold as the size advertised, we do not carry any sizes larger than that. Due to the nature of the product, once it is used/applied, it cannot be returned. It is highly recommended that you take this to a professional if you are not experienced with applying this vinyl. We are not responsible for any damage that may occur when applying this product to your vehicle. Improper installation or misuse of the product is not covered under warranty.
1.) Thoroughly clean the surface of the application. The vinyl adheres much better to surfaces which are smooth and non-textured.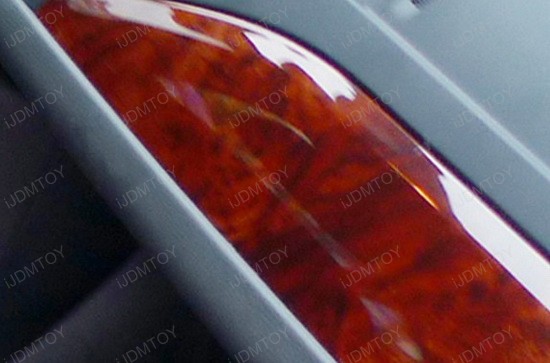 2.) Carefully unroll the carbon fiber vinyl film and lay it out on your lap so you can easily work with it.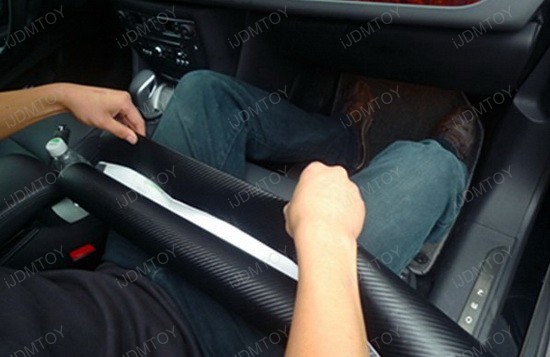 3.) Cut the vinyl sheet in the rough shape of the application you are applying this to and start adhering it to the application.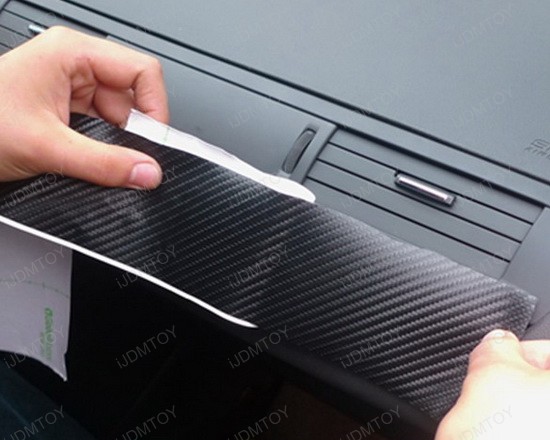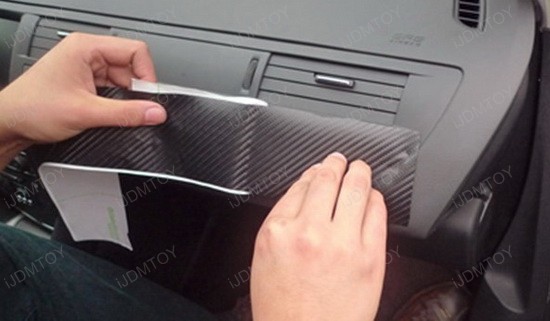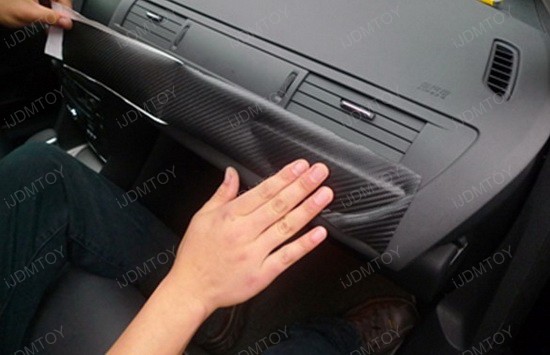 4.) Once you have the vinyl completely applied to the application, use your fingers or pen head to draw an outline of the shape of the application.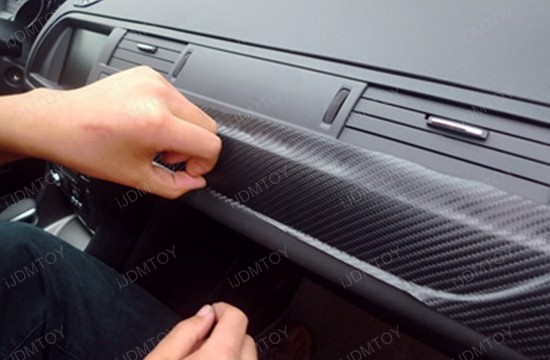 5.) Once you see the outline of the application, use a sharp exact-o or utility blade to carefully trim away the excess vinyl from the application.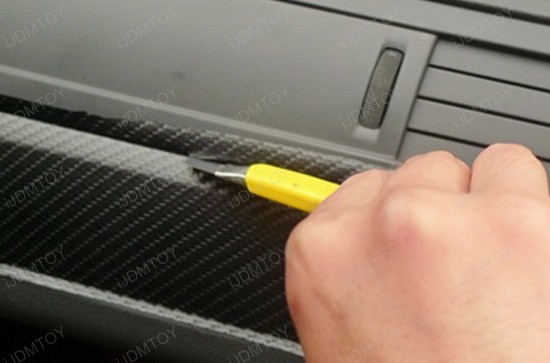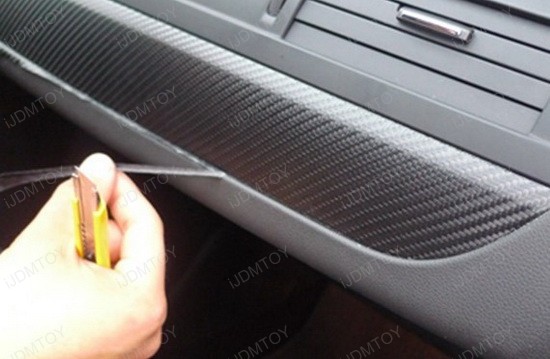 6.) Once you've cut away the excess, you can admire your work! Enjoy your new carbon fiber-like look!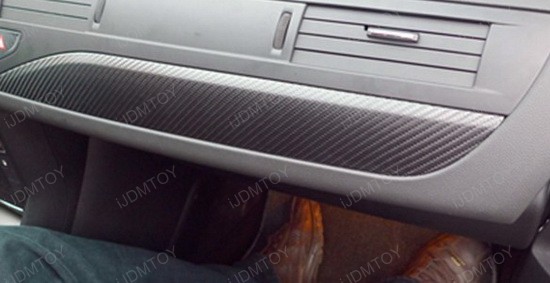 ***INSTALLATION NOTES***
When installing this carbon fiber vinyl film around edges, be sure to tuck the vinyl sheet at least 1" behind the application so the adhesive can adhere better, if you do not tuck it in, it may become undone over time.
A heat gun can also be used to stretch the vinyl over curved surfaces.