You can find this product under Car Interior LED Lights
Tool Required: a small flat screwdriver.

Step 1: Use the flat screwdriver to open the map light or rear/center dome light housing.
Two pictures are for removing the map light housings.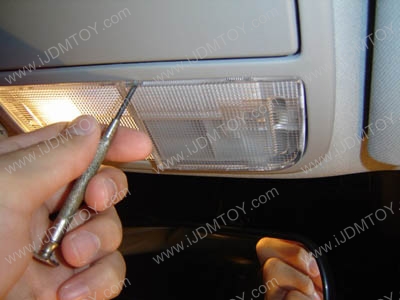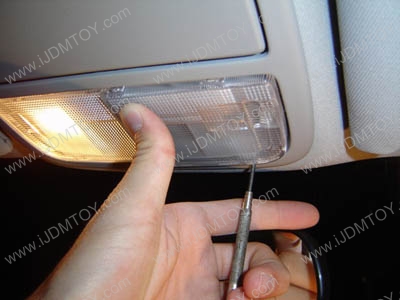 Two pictures for removing the rear/center dome light housing.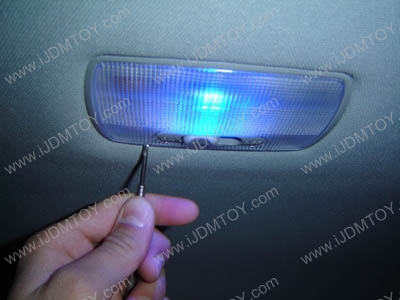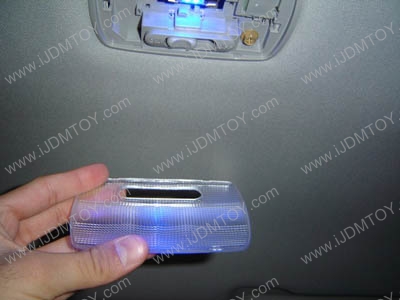 Step 2: Take the stock tungsten bulb(s) out and directly replace back with the JDM LED bulb(s).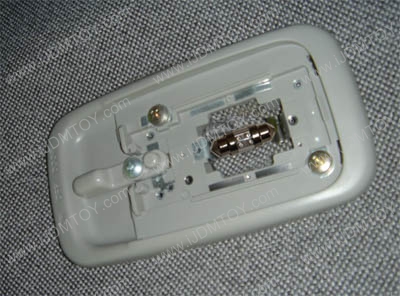 Step 3: Test it, it the bulb(s) won't light up, please take the bulb(s) out, rotate the bulb(s) 180 degree and re-install back again.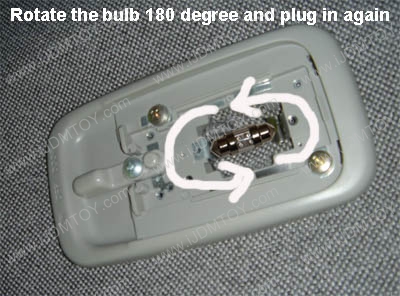 Step 4: Put back the map light or dome light lens. Enjoy your beautiful LED map/dome lights.