Installation guide based on a Lexus IS300 for Direct Fit LED License Plate Lights Assembly.
You can find SKU 75-014 under Lexus/Toyota LED License Plate Lights.
***Please note that this installation is done on a IS300. Installation procedures will be similar to the other Lexus or Toyota models, but may differ slightly. Please use this information as a guide to assist you and not directly follow the instructions as your vehicle may differ in procedures to remove/install the lights***
1) Open your trunk and begin removing the plastic clips that hold the trim to the trunk. The clips that hold the trim to the trunk are not the easiest to remove, use fishing wire or twine to remove it using pliers.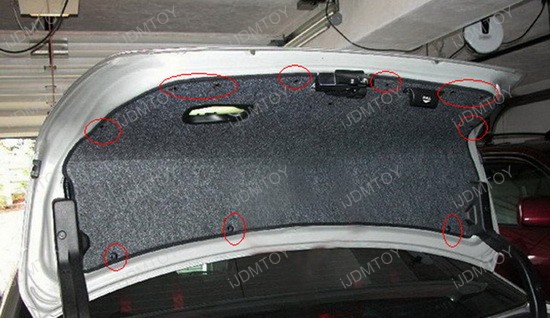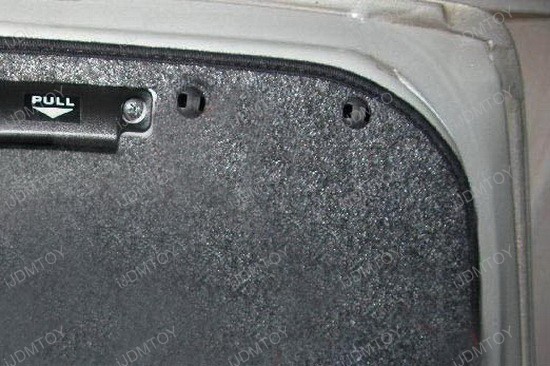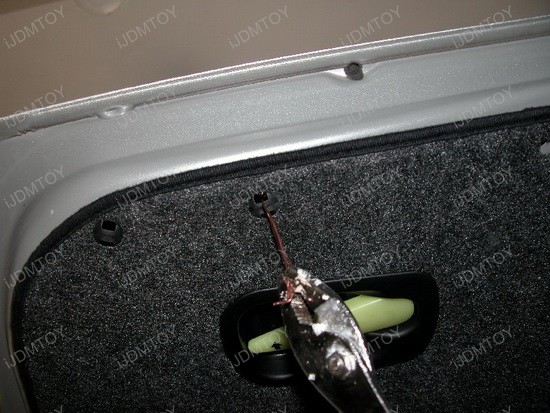 2) Remove the plastic trim covering the middle of the trunk above the trunk lock mechanism. Using a 10mm or 8mm socket with an extension, begin to remove the four (4) bolts that hold the trim to the trunk.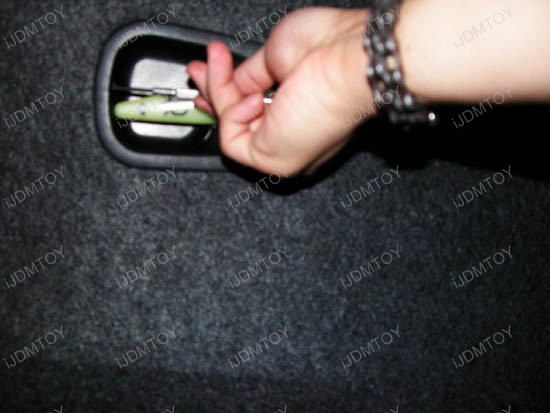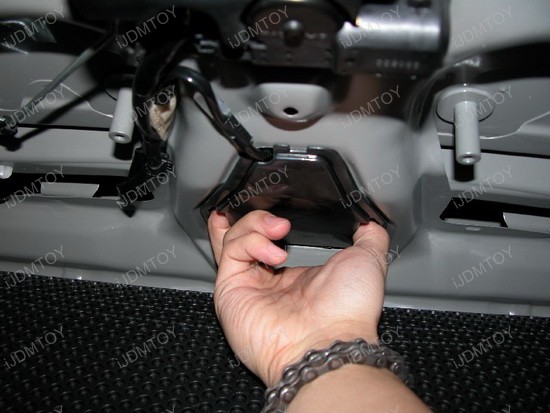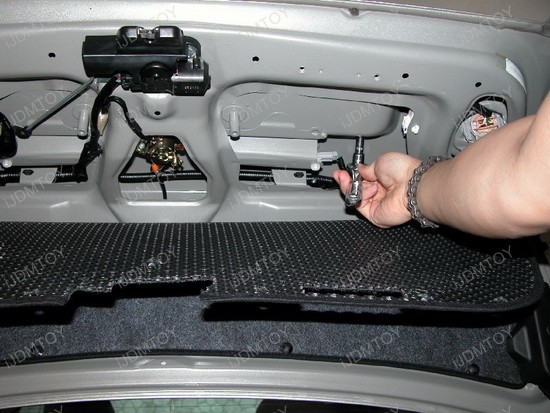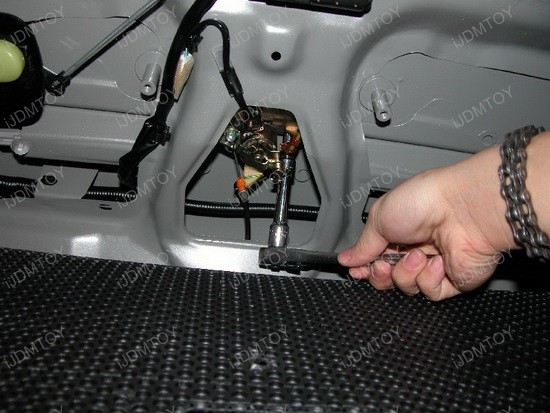 3) There are two additional plastic clips that must be squeezed in order for the trim to be removed.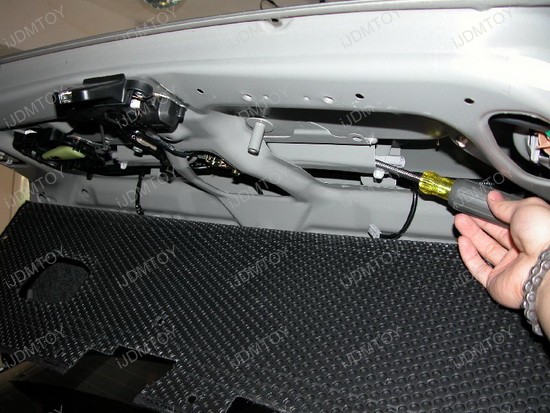 4) Using a flat head screw driver, push the clip that holds the license plate assembly in place and pull down to remove.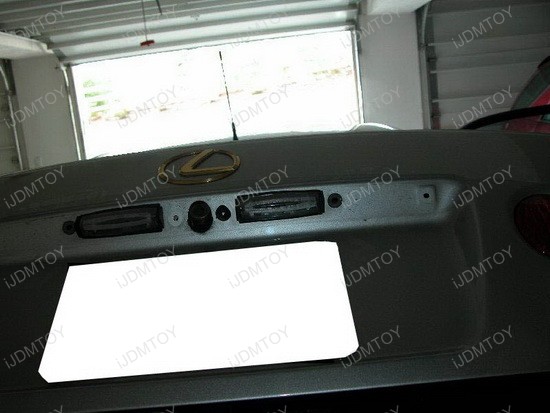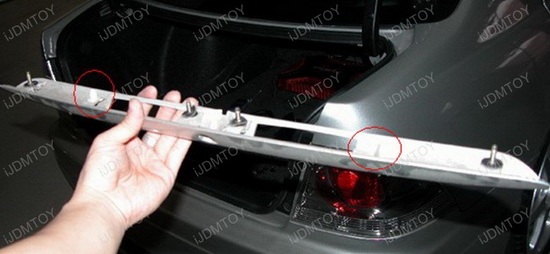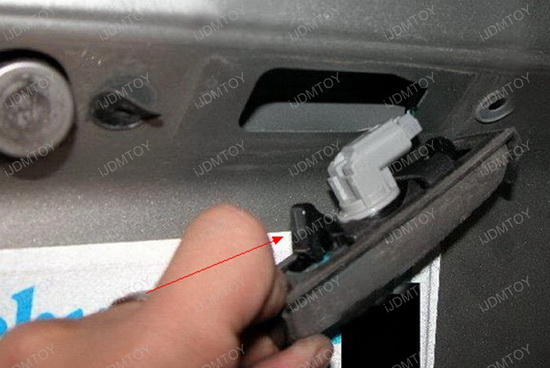 5) Disconnect the connector from the original assembly and connect our LED assembly and repeat the installation procedure in reverse order to enjoy your new lights. Make sure you test the lights prior to reassembly the vehicle to make sure the lights work.