Installation guide base on Lexus puddle lights for the side mirror.
You can find this product under T10 Wedge LED bulbs (10-011).
***This installation guide is meant to assist in the installation of LED puddle lights into the vehicle. iJDMTOY is not responsible for any type of damage or harm that can occur to the vehicle or person when attempting this installation. Professional installation is recommended***
Push the top of the mirror inward and using two hands, carefully pry the bottom half upward.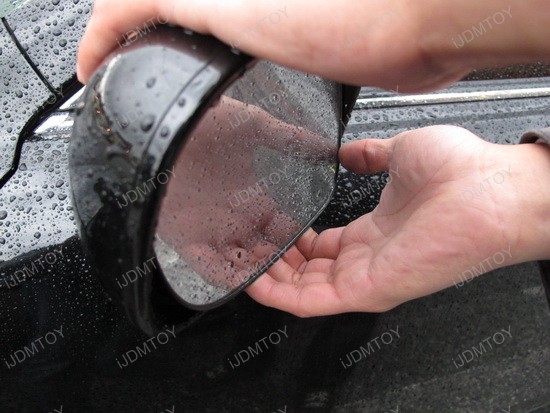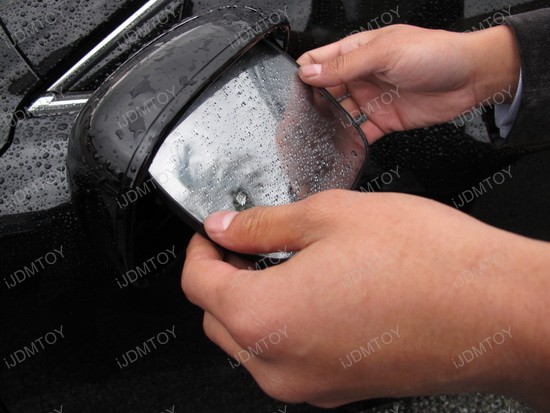 Remove the two screws circled in red and the two halves of the side mirror assembly can come apart.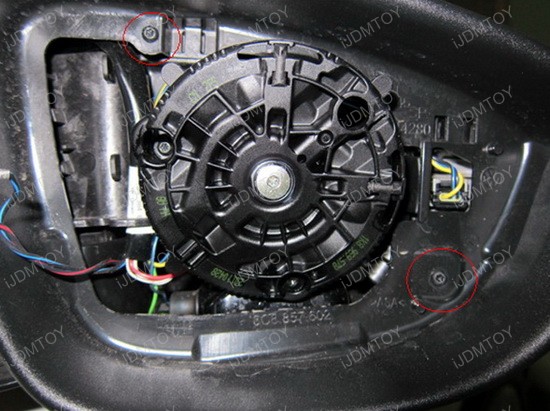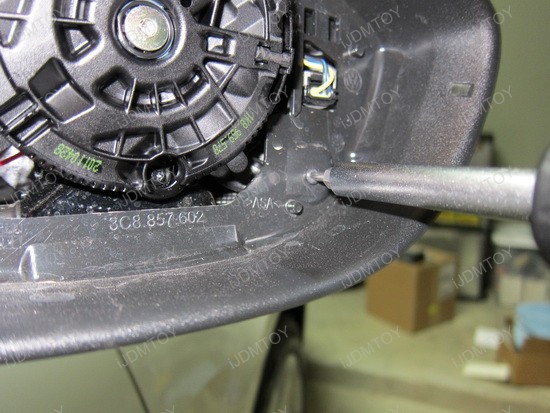 Once the two halves are apart, the puddle light housing should be accessible. Twist and remove the bulb holder and remove the bulb.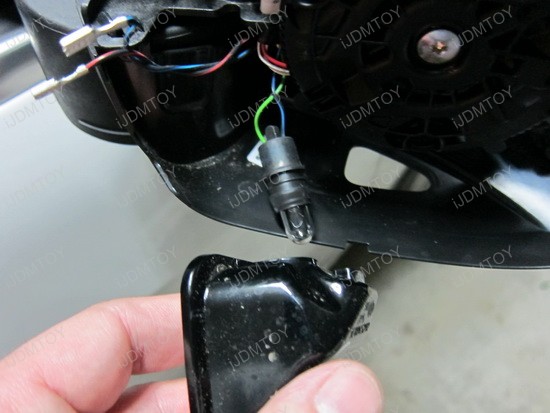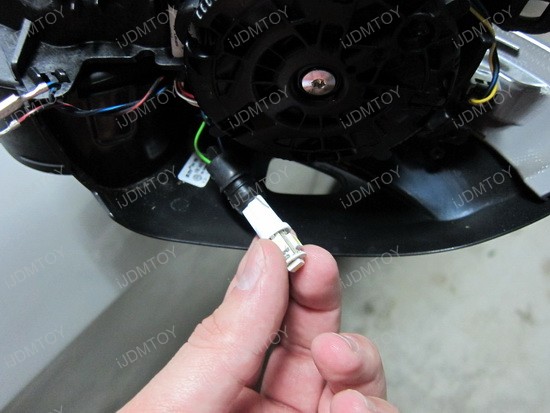 Replace the factory bulb with the LED bulb and test the lights. If the light does not turn on, perform the T10 troubleshoots available in the link below:
http://store.ijdmtoy.com/How-To-Install-LED-Bulbs-a/201.htm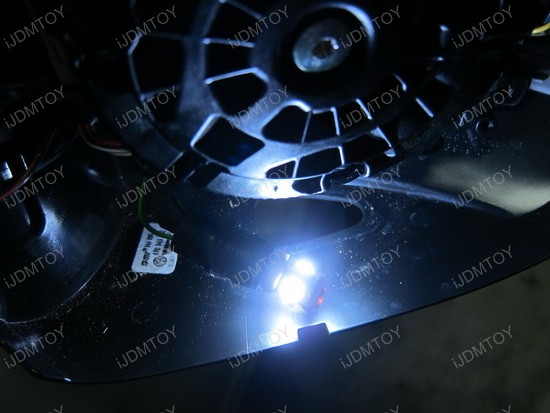 Once you have confirmed that the lights are working, repeat the installation procedures on the other side and follow the steps in reverse order to re-assembly the housing. Enjoy your new LED puddle lights!