Installation guide base on a Mercedes-Benz W204 C-Class for Direct Fit LED Interior Lights.
You can find this product under Direct Fit LED Interior Panel Package
1.) Using a flat head screw driver or trim removal tool, carefully pry open the lens of the light away from the headliner.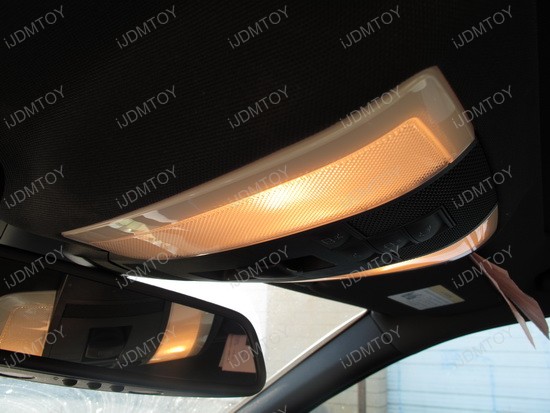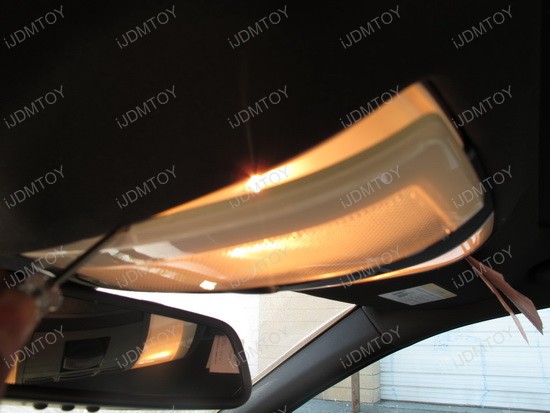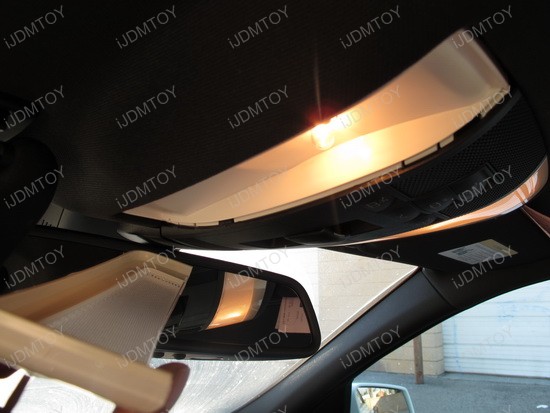 2.) Make sure you turn off the light before removing the original bulb as it will be very hot. Remove the bulb and set aside and keep in a safe place.
3.) Install the LED panel's adapter into the factory socket and test the light to make sure it works.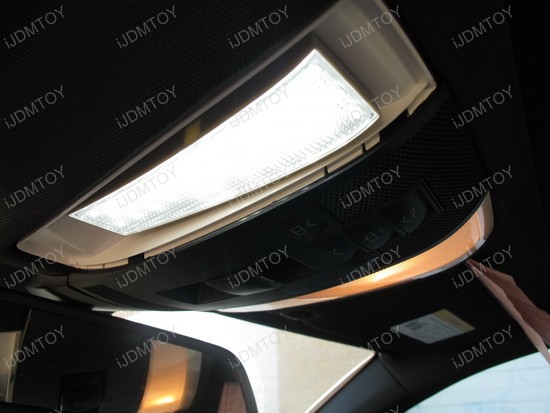 4.) Repeat the same installation procedure and enjoy your new lights!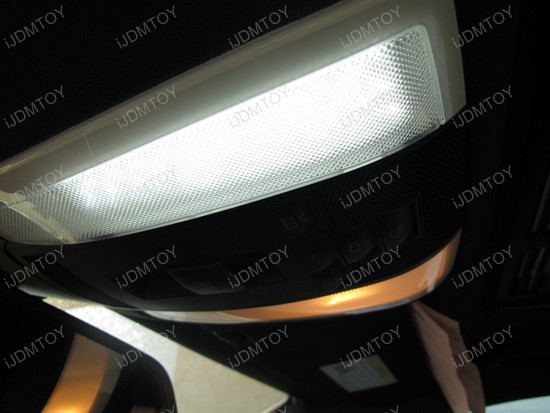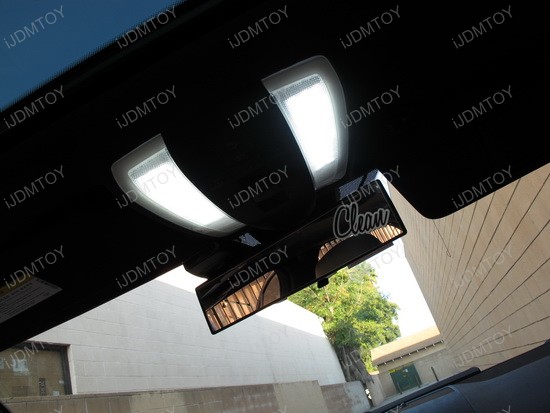 Please note that the original factory lens will not be used anymore as the LED panel itself has a new lens. The installation procedure for the rear dome light will be the same as the front.