Installation guide for High Power OBC Error Free LED License Plate Lights for Mercedes W203 C Class, W211 E Class, W219 CLS Class, etc(75-002)
You can find this product under
Step 1: Take off the trunk lid inside panel.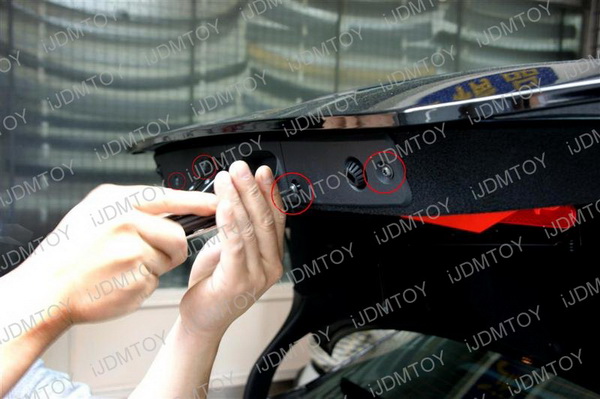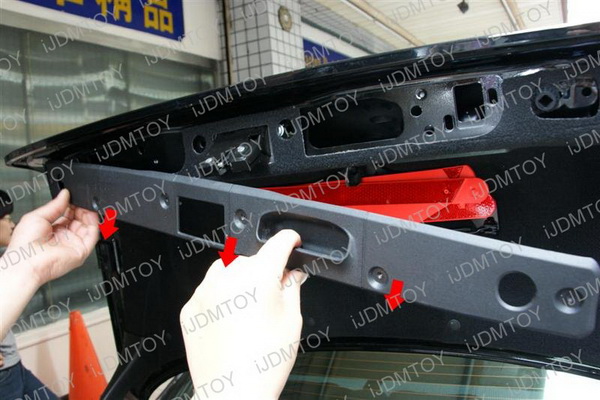 Step 2: Take off the carpet behind the trunk lid.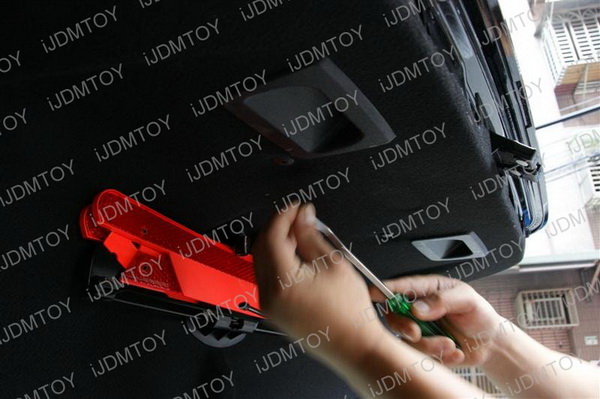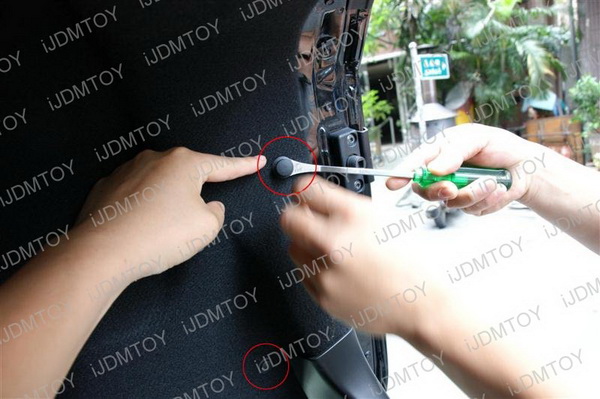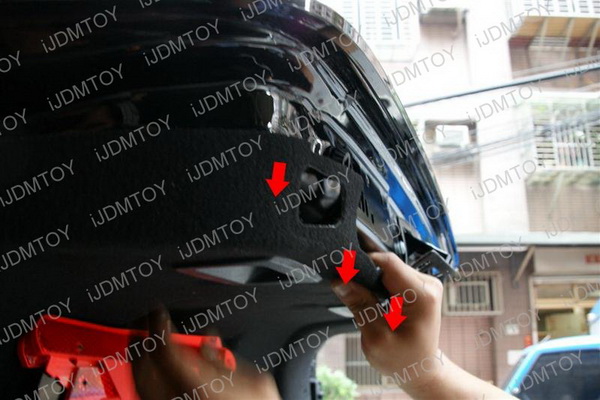 Step 3: Remove the license plate and the license plate mounting bracket.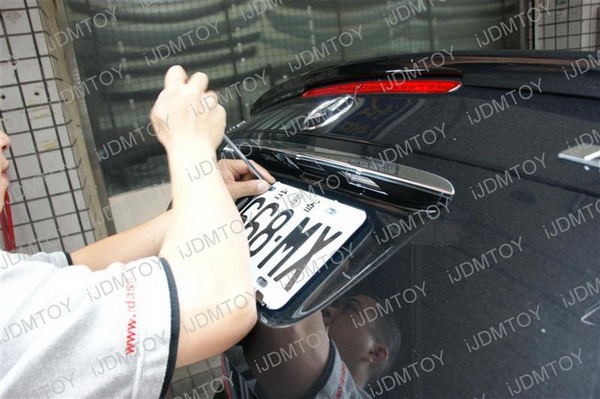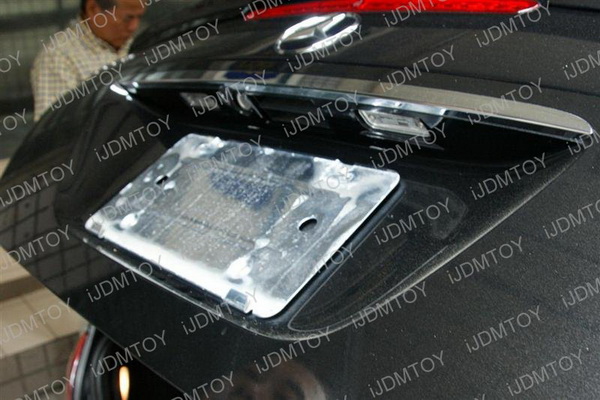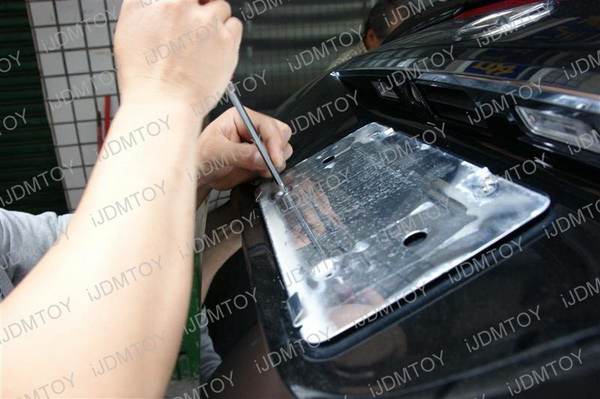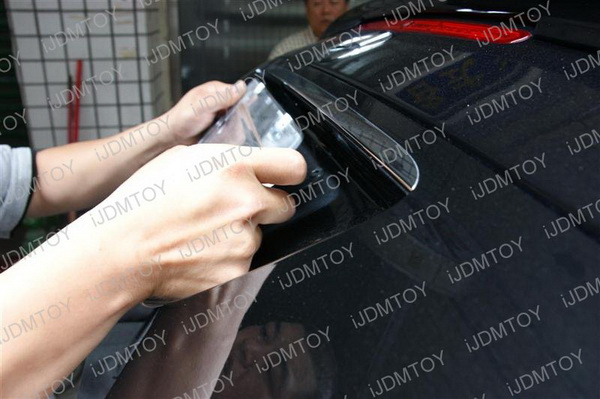 Step 4: Take off the license plate lamp trim.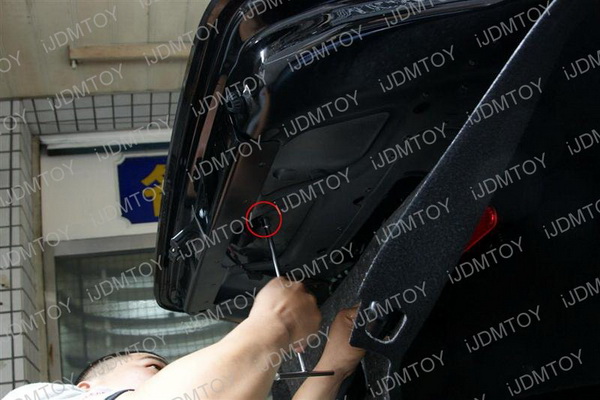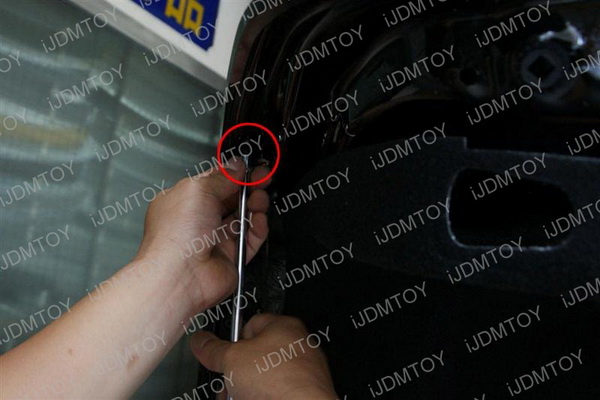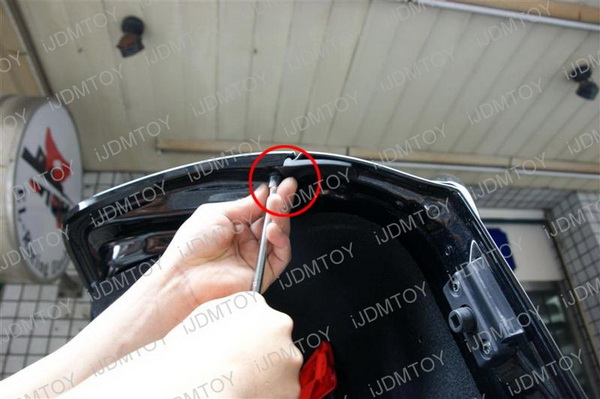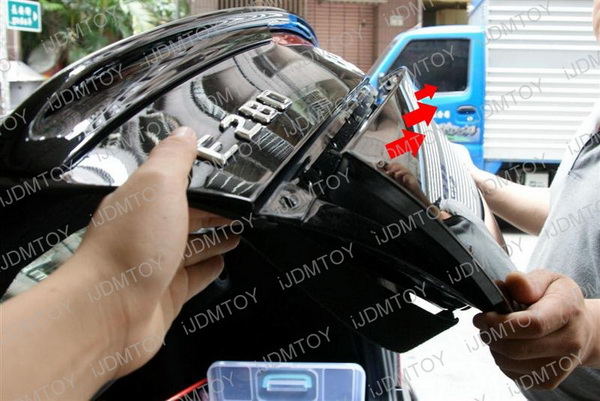 Step 5: Replace the stock license plate light lamp with the OBC Error Free LED license plate light lamp module.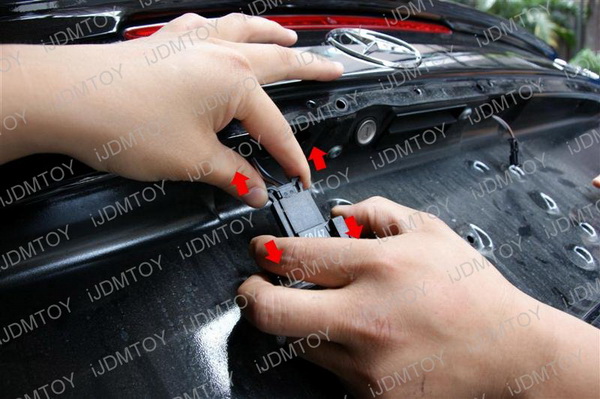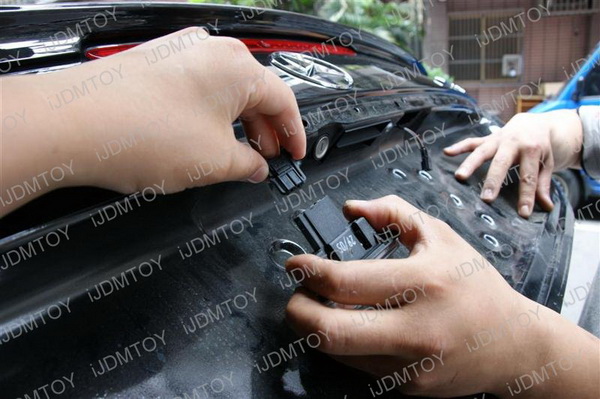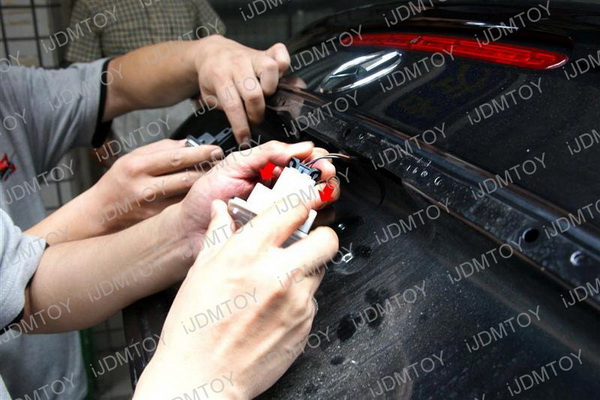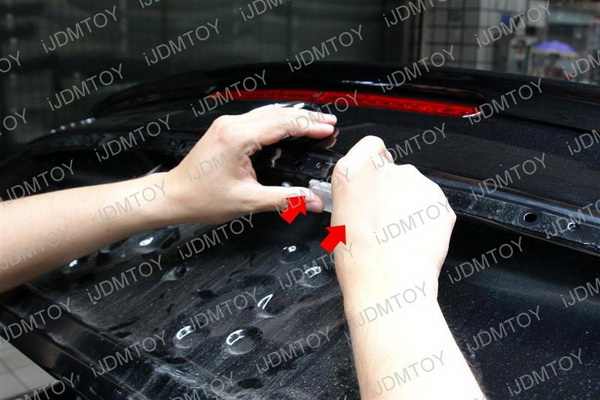 Step 6: Test it to make sure it works and put back the trim, carpet and inside panel.