Check out our collection of Mercedes Benz LED daytime running lights.
This direct fit LED daytime running lamp installation is based on the Mercedes Benz ML, but the same concept applies for the Mercedes Benz GL and GLK as well. Installation involves removing the stock fog lamp bezel covers/fog lamps and replacing the entire location with the new LED daytime running lamps.

Installation also involves attaching resistor decoders to bypass the onboard computer stock fog lamp check.

Step 1: Remove the existing fog lamp bezel covers and stock fog lamp.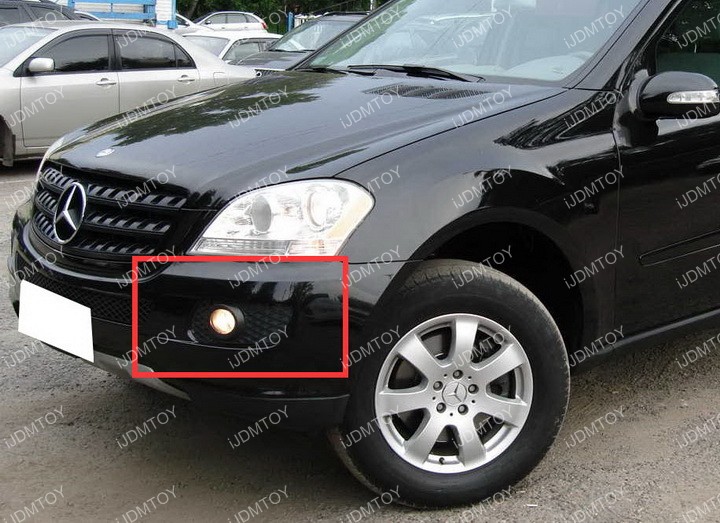 Step 2: Insert the DRL module box wires from the engine bay to the fog lamp opening.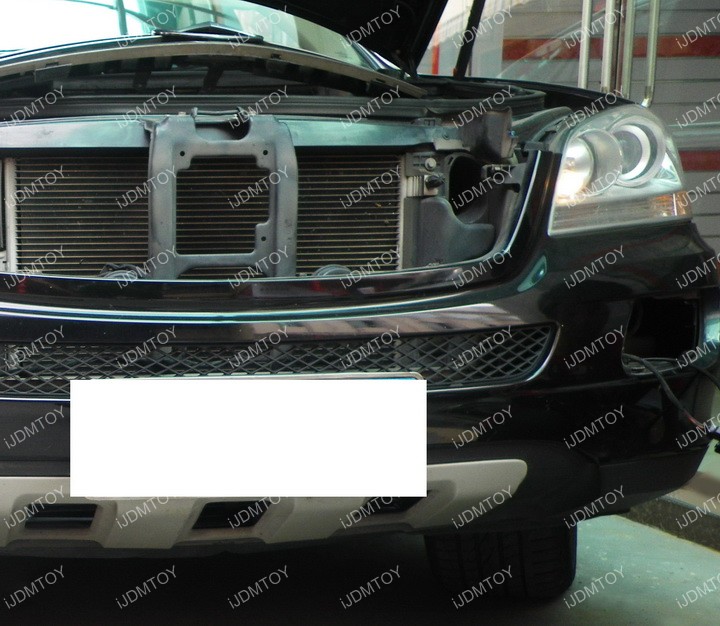 Step 3: Connect the LED daytime running lights to the stock wires.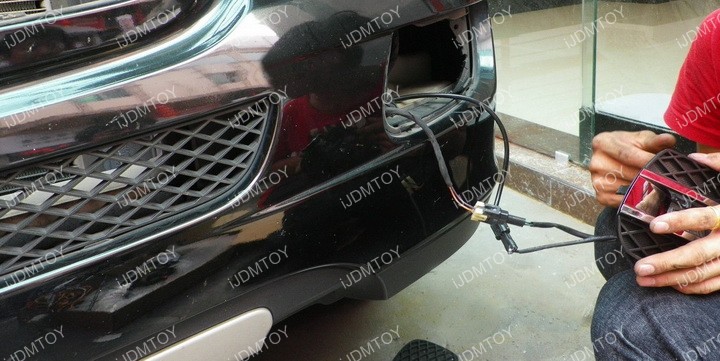 Step 4: Make sure to connect the existing fog lamp harness to the resistor decoder and mount the decoder to metal. This will prevent the computer onboard fog lamp message.

Step 5: Put back the new LED daytime running lamp assembly the same way you removed the stock fog lamp bezel covers.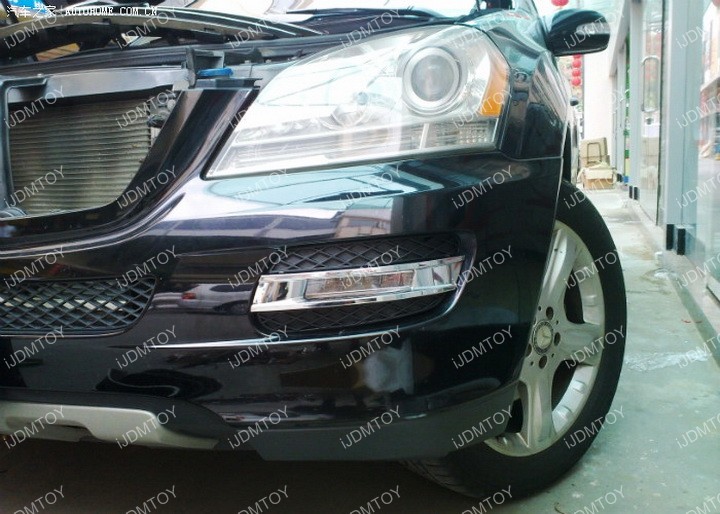 For some Mercedes GL models, there may not be enough space to accommodate the entire LED daytime running light. If that's the case, you'll just need to trim some of the excess pieces in the lower bumper location so you will have enough room to install the LED DRL.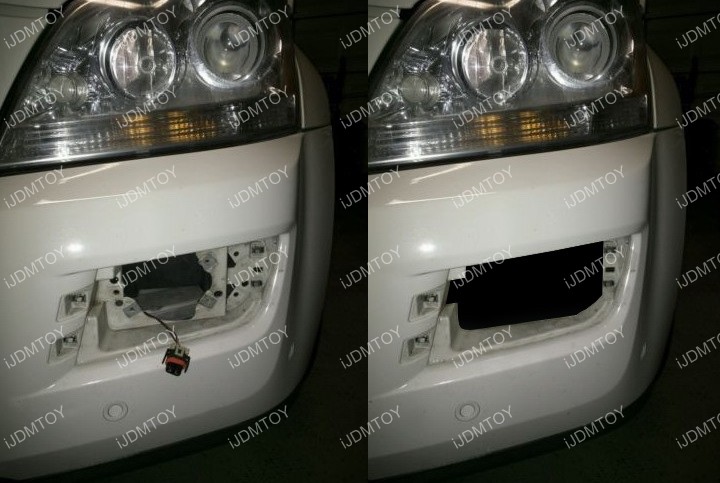 Step 6: Be sure all the wires are connected and test to see if everything works. Enjoy your new Mercedes Benz LED daytime running lights.