This page will show you how to install the Mercedes W203 C-Class clear or smoked lens side markers with CAN-bus LED lights. (75-069)
Step 1: First of all, please take a look at the back of the side marker lamps, they have two different colors, the black one is for the driver side and the chrome one is for the passenger side.
The side markers are mounted into the bumper with just two clips, so you only need to use a pryer or a flat head screwdriver to pry it out.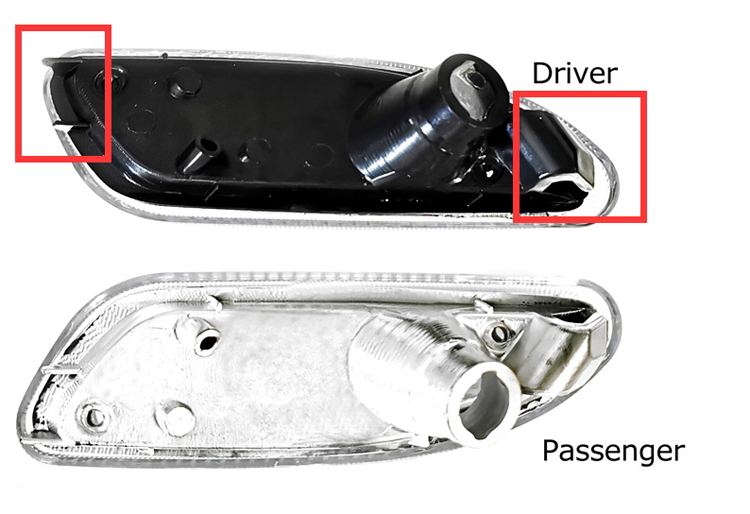 Step 2: Make sure to do it carefully so you don't chip the paints when you pry out the side markers.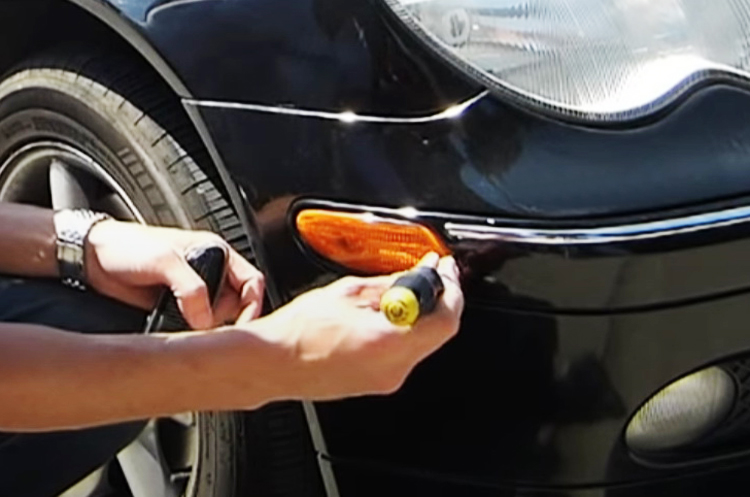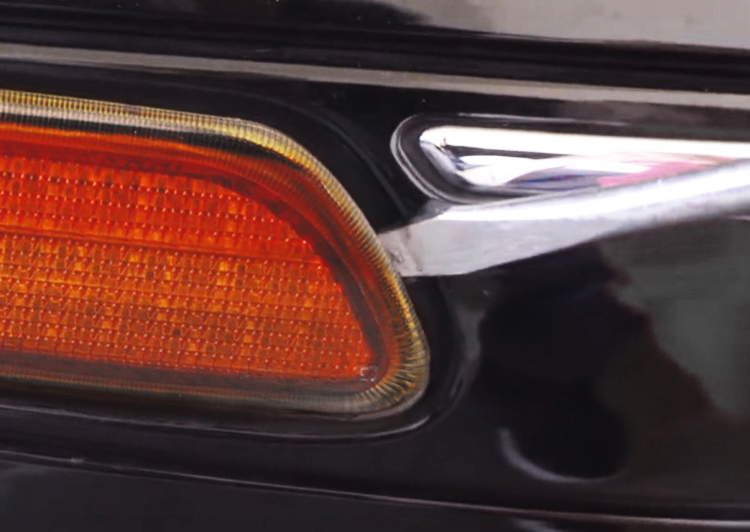 Step 3: Once the stock side marker is out, twist unlock the adapter behind to remove the stock bulb.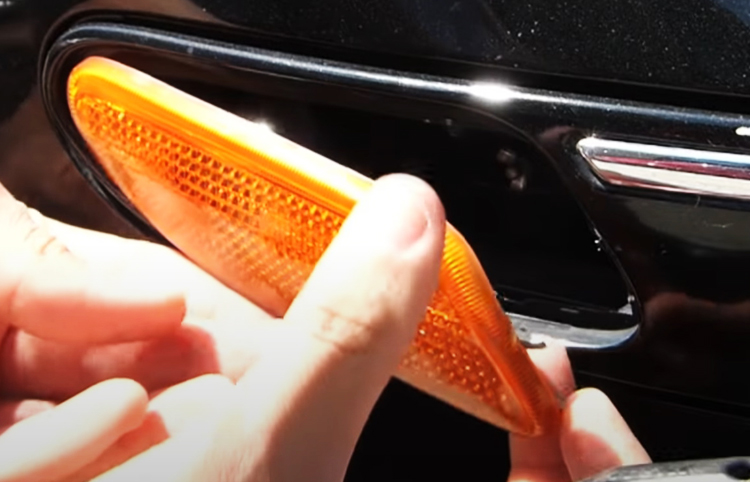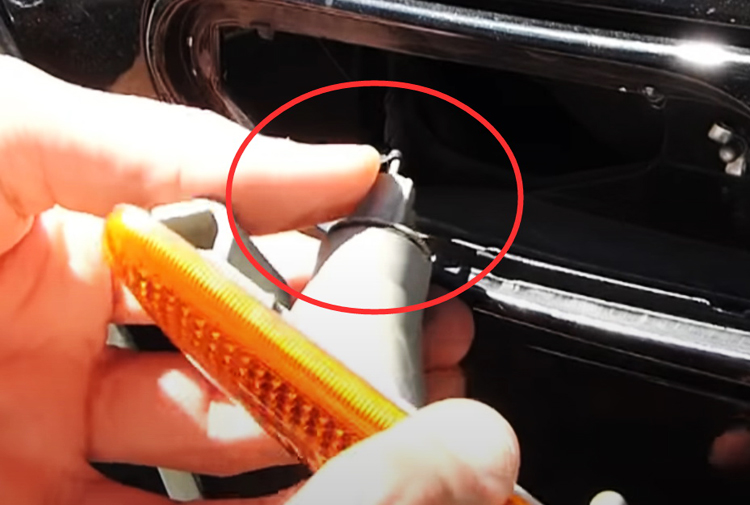 Step 4: Replace with the LED bulb and install back with the clear or smoked side markers (again, the back with the black color is the driver side and the back with the chrome painted color is the passenger side.)