This is a tutorial on how to install the direct OEM fit white LED halo DRL parking light, amber LED turn signal lamp assy (70-823) onto the 2002-2006 MINI Cooper hatchback as well as the 2005-2008 MINI Cooper R52 convertible. This LED assembly is a nifty upgrade for your MINI Cooper that replaces your incandescent turn signal lamps for a vibrant halo ring look on the front end. The LED daytime running lights switchback to amber when you engage your turn signals, which make this a valuable set of lights.
Step 1: Take off your MINI Cooper's bumper by unscrewing the bolts indicated below.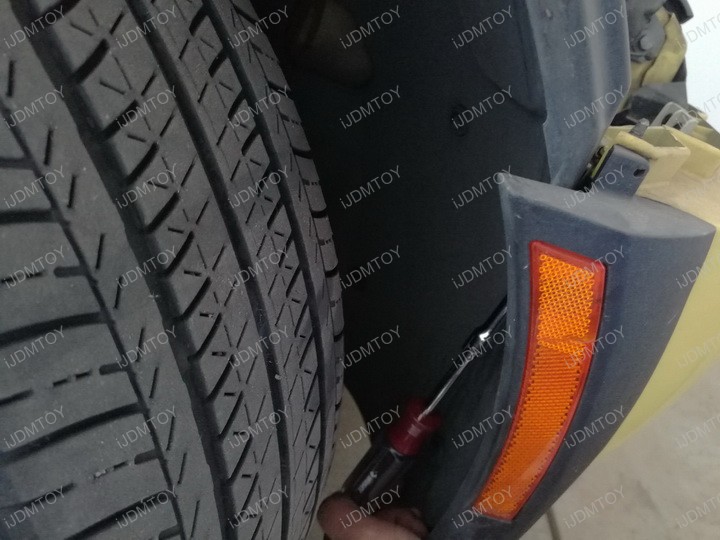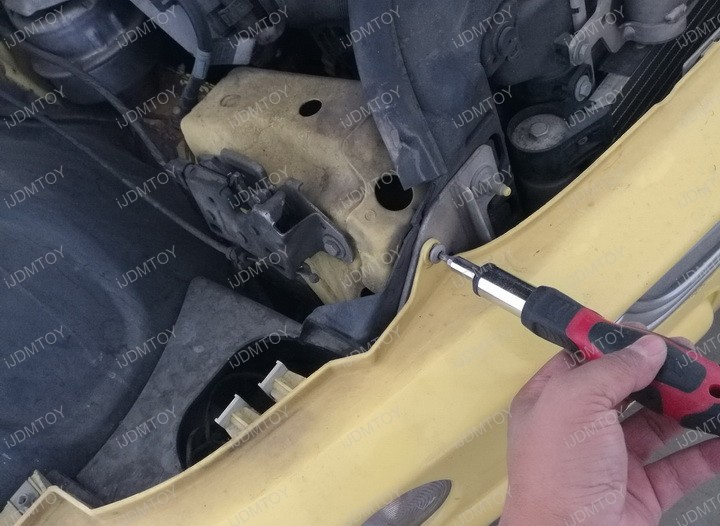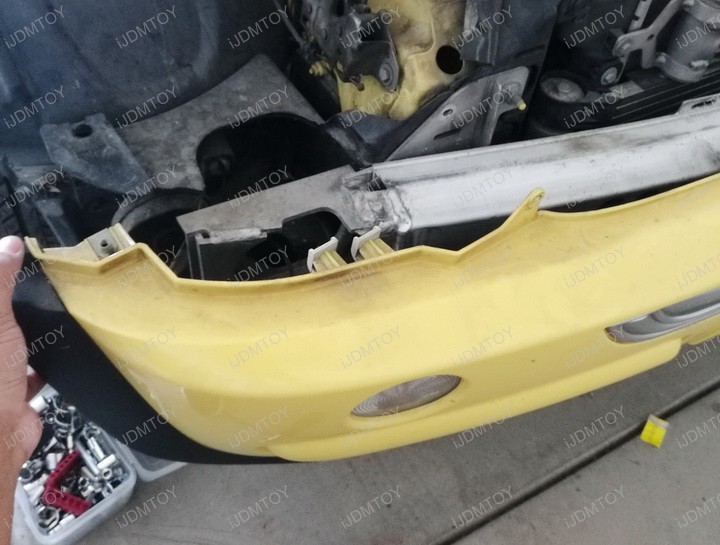 Step 2: Unbolt your stock turn signal light assembly and twist to unlock the turn signal harness from the housing.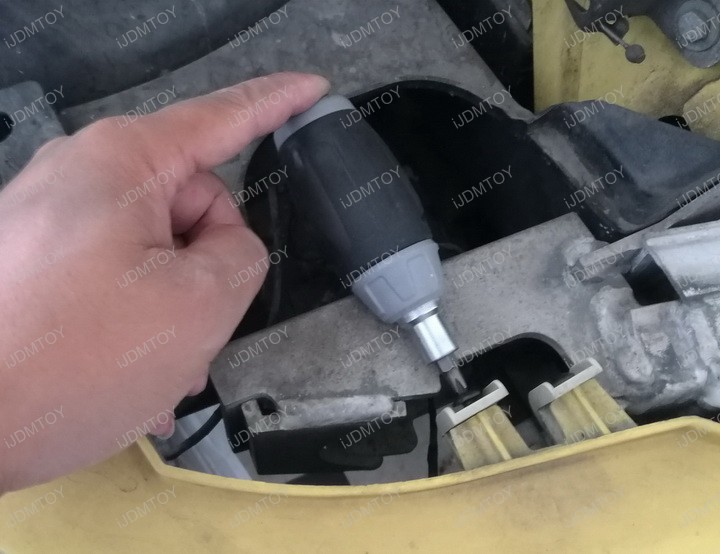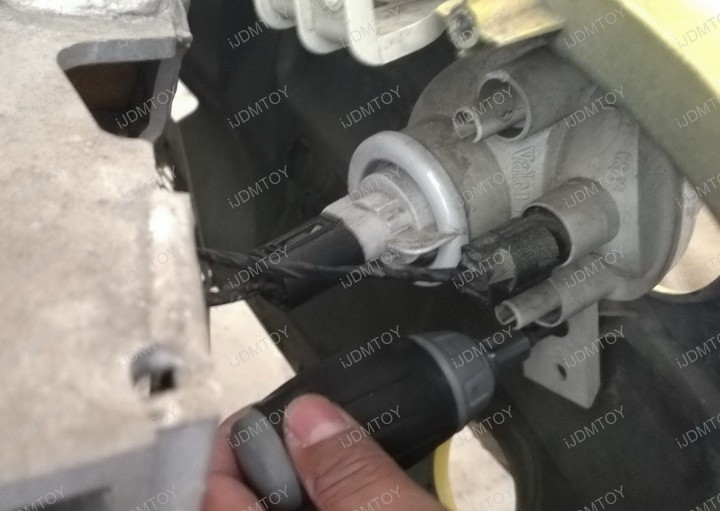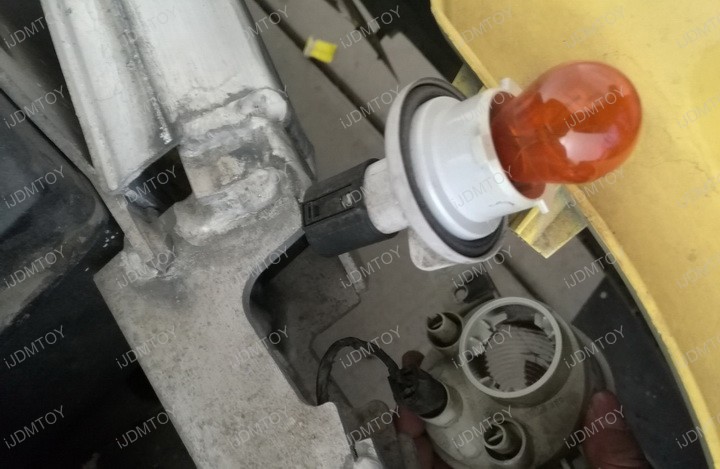 Remove the stock turn signal light bulb from its socket.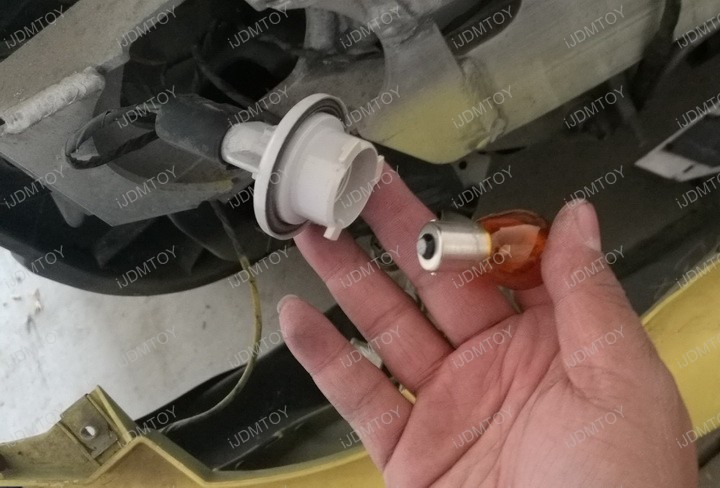 Pull off the OEM parking light bulb with its socket from the adapter.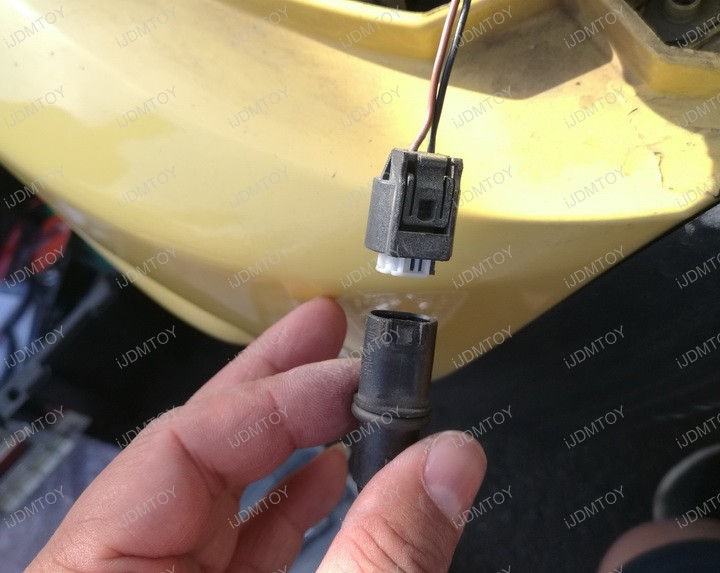 Step 3: Plug the chrome metal piece (#1) into the stock turn signal socket, the long black connector (#2) into the stock parking light harness, and the small black connector (#3) into the included load resistor.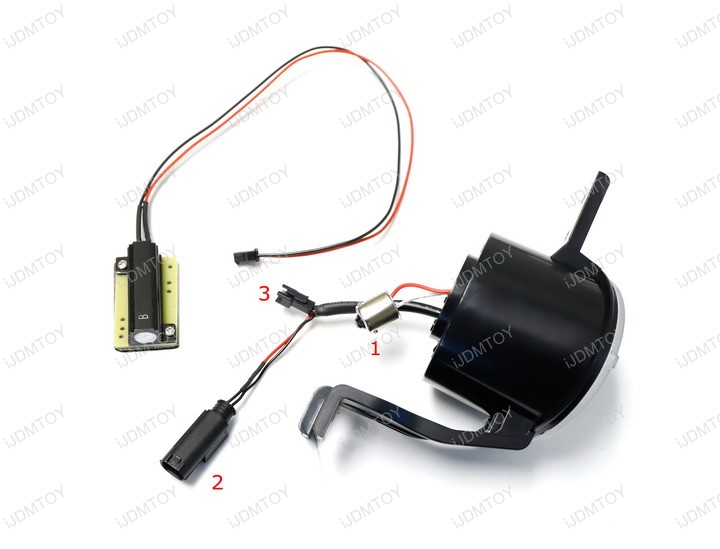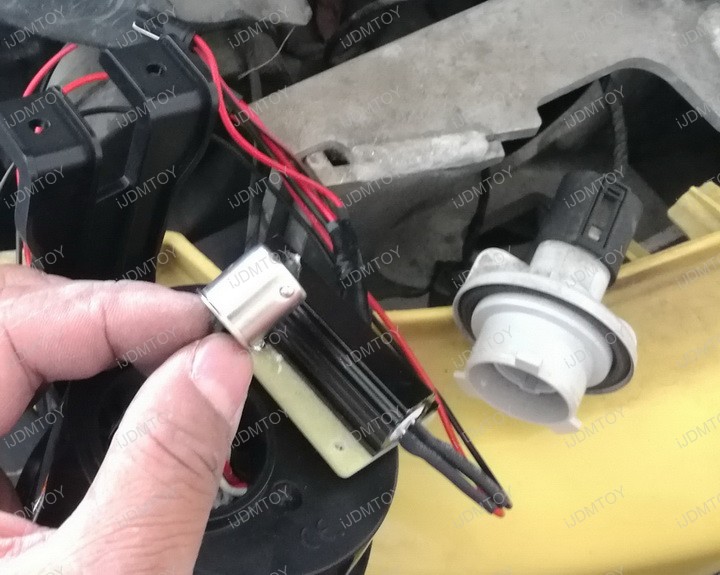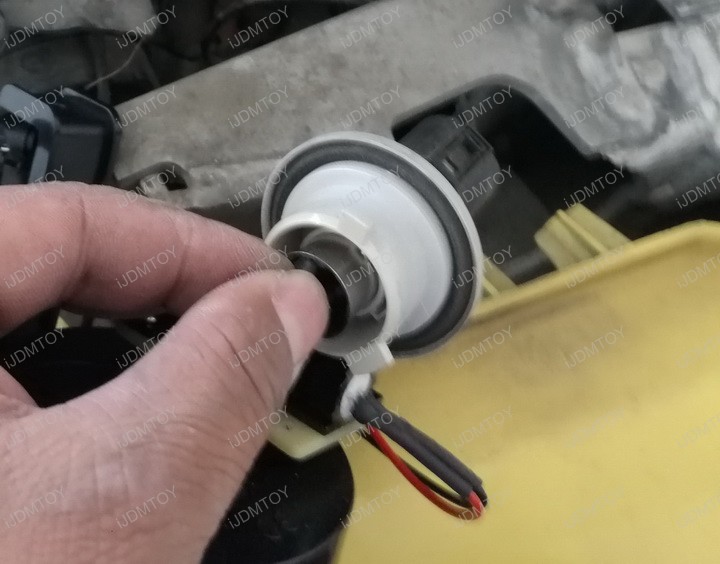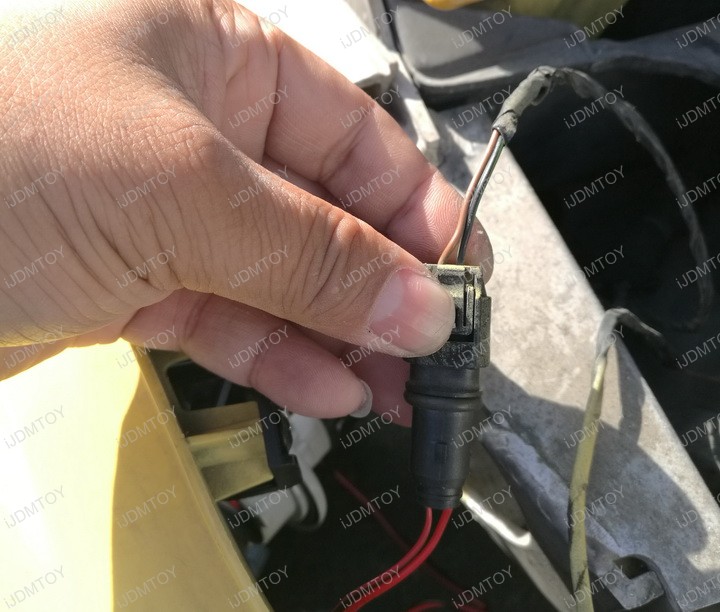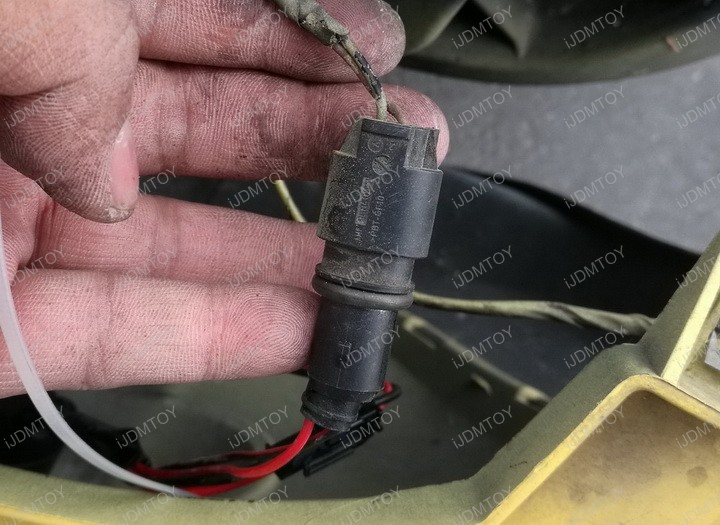 Mount the load resistor onto the crash beam using the included double sided tape. Repeat steps 2 & 3 for the other side.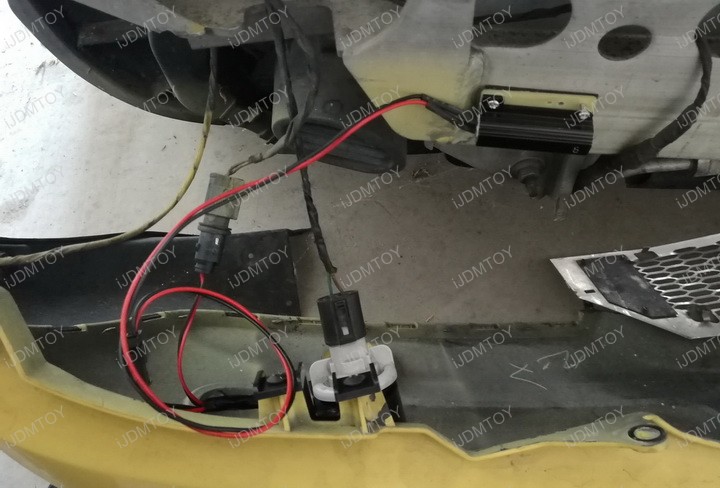 Step 4: Test the LED daytime running turn signal lights to make sure they function properly. Once you've confirmed that the turn signal assy works 100%, bolt it back into the original mounting location and put your bumper back on. Enjoy your MINI Cooper's new set of LED daytime running light/turn signal lamps!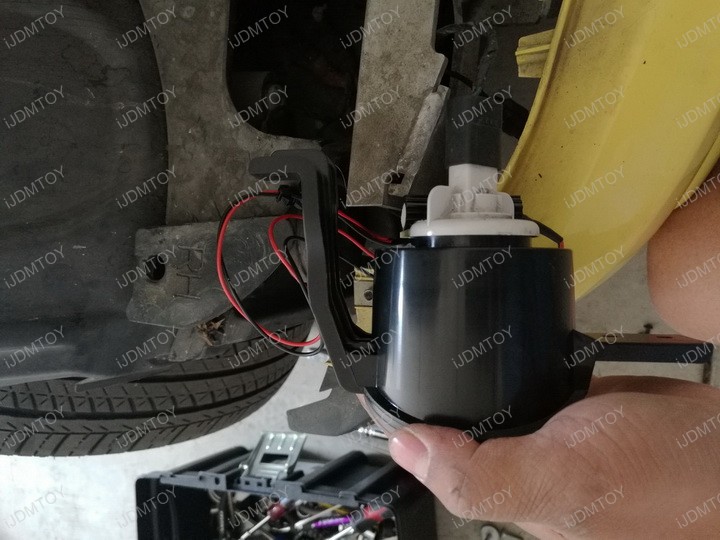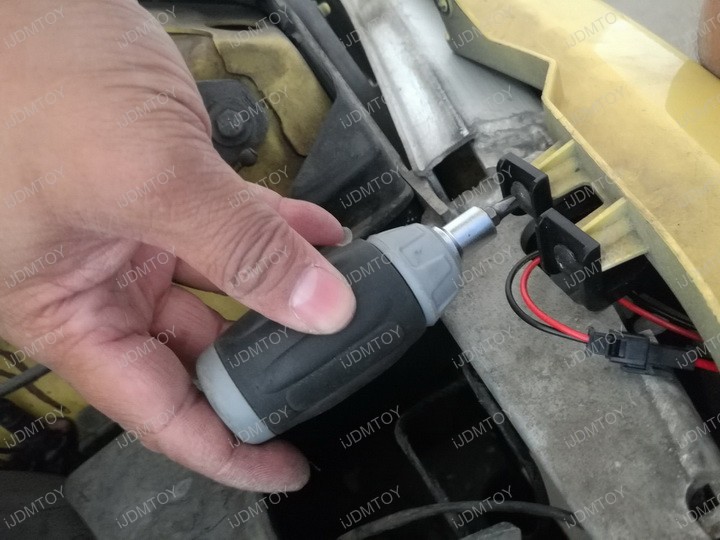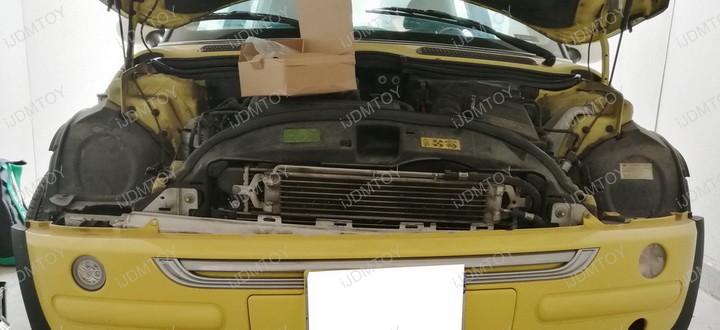 Find this and more OEM fit LED daytime running lights today!