This is a tutorial on how to install the smoked lens Union Jack style full LED rear fog running lights assembly (72-033) for the following MINI Cooper models:
2006-2013 MINI Cooper R56 Hatchback
2007-2015 R57 Convertible
2009-2015 R58 Coupe
2011-2015 R59 Roadster
Before you begin installation, please make sure your MINI Cooper fulfills these criteria:
The tail light assembly is the dual sole rear fog lights. This means your tail lamps work only has fog lamps. Your rear light assembly must not be multi-functional. The easiest way to check is to see if any lenses are clear. This item is not compatible with MINI Coopers with the rear fog/backup reverse combination lamp as well. Refer to the image below as a reference.
Your rear fog lights must be enabled for this product to work. You may either use our fog light enabling kit or go to your local MINI dealership to enable your rear fog lights.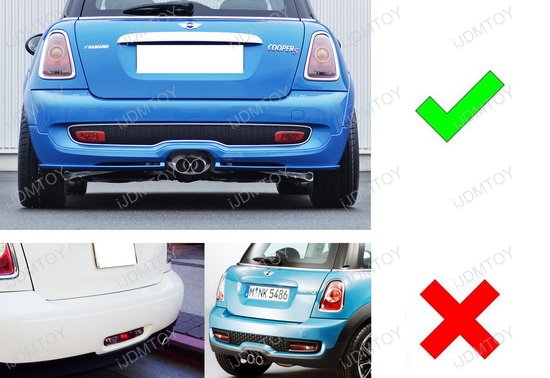 Step 1: Reach around the back of your MINI Cooper's tail end fog lights to undo the clips of your stock fog light housings to release them.
Step 2: Twist unlock the rear fog light housings from the harnesses and pull out the stock bulbs.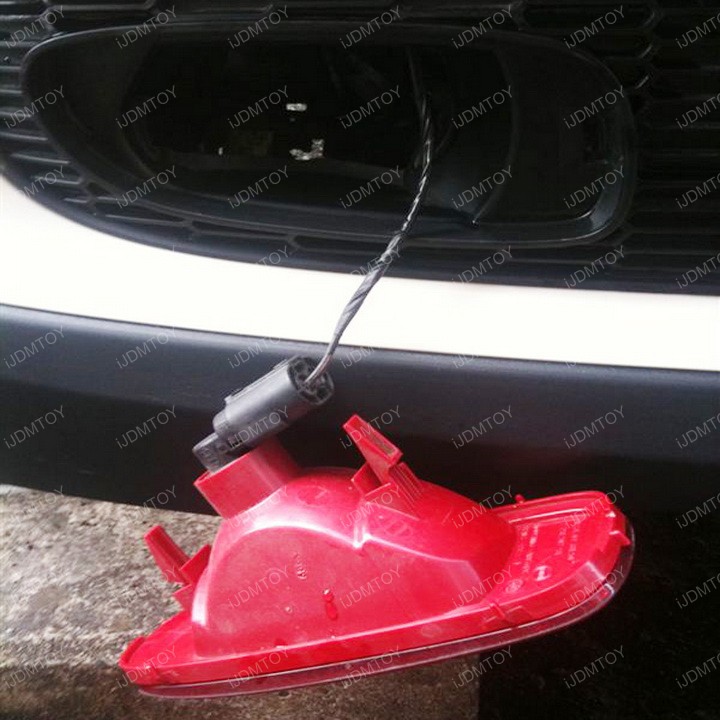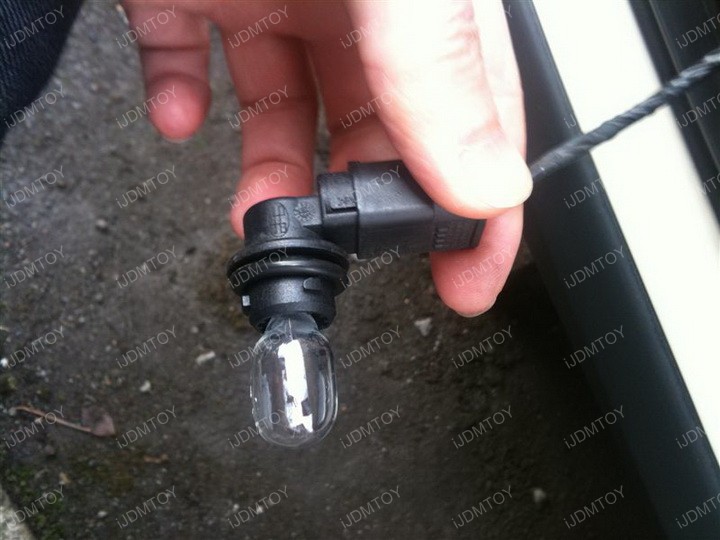 Step 3: Insert the Union Jack style LED rear fog light plugs into the stock harnesses. Tuck in the wires and twist lock so water does not drip into the electronics.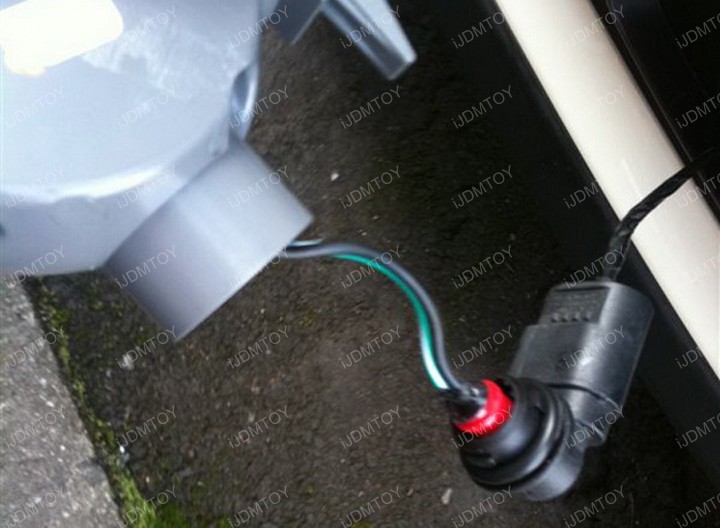 Step 4: Test your UK flag LED fog lamps to make sure they function properly. Once you've confirmed that they have, clip in the LED fog housings to finish.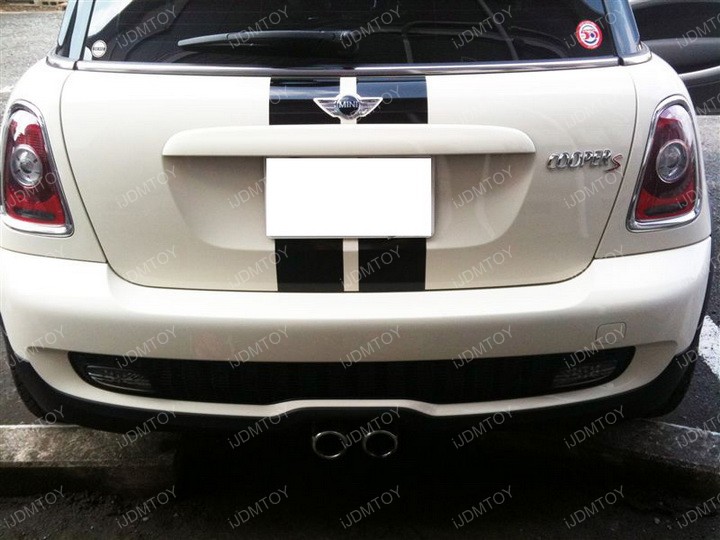 Enjoy your MINI Cooper's brand new set of rear LED fog lights with a touch of the UK flag! Find this and more LED rear fog lights today.