You can find these products under LED parking light bulbs.
The parking lights are the small little lights on the bottom of the headlight, they are on at the same time the headlights are on at night (first click when turning on the lights).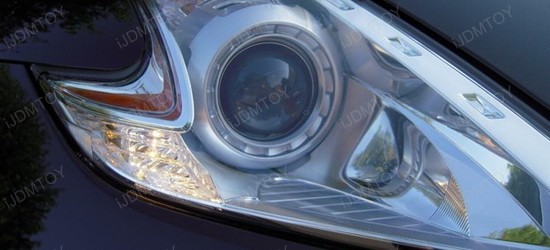 1.) Remove the fender clips that hold the liner to the vehicle, there should be three (3) circled in red.


3.) After moving the fender liner back, look for the parking light socket. We have circled it in red, simply twist the socket and pull it out.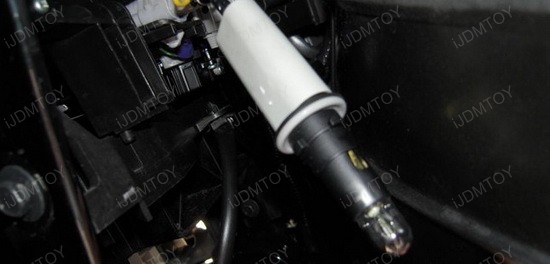 4.) Once removed, simply remove the stock bulb and replace it with our LED parking light bulb. Check to see if it lights by turning on the lights, if it does not light, flip the bulb 180 degrees and try again. You may need to adjust the pins on the bottom of the LED bulb by pulling it out and to the side.

5.) Follow the steps in reverse order to re-install everything. After doing that, turn on your lights and enjoy your new LED parking light bulbs!