This installation guide will show you how to replace the direct fit Nissan/Infiniti LED license plate lamps. You can find this product under Nissan/Infiniti Direct Replacement LED License Lamps (75-020).
1) Remove the factory license plate assembly by depressing the clip circled in red. Pull down the assembly from the trunk.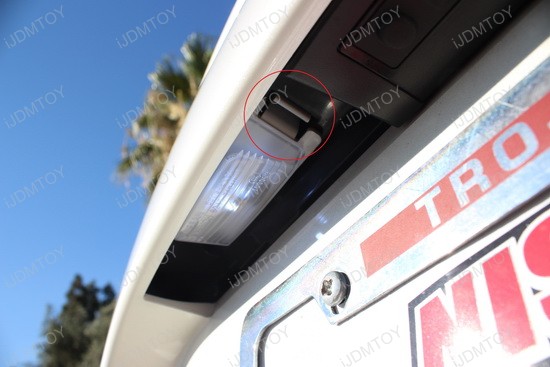 2) Disconnect the plug from the license plate assembly and set aside.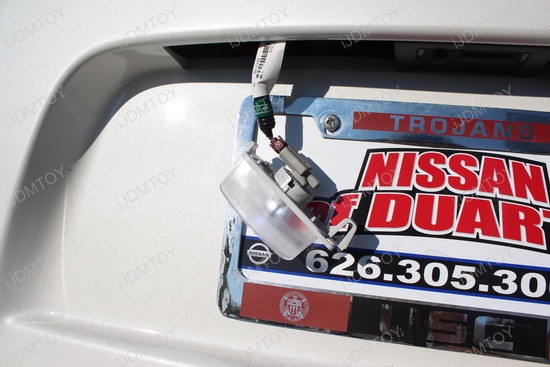 3) Connect the wiring from the vehicle to the LED light assembly.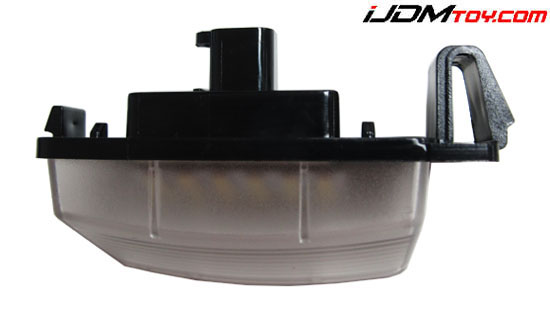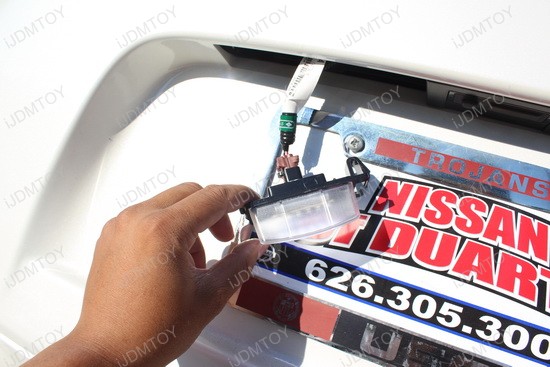 4) Turn on the lights and make sure everything works.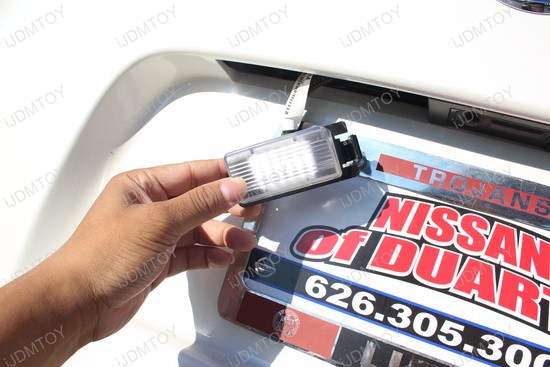 5) Proceed with the same installation procedures outlined in steps one through four with the other side and enjoy your new and brighter LED license plate lights!