You can find the Nissan Juke LED Rear Fog Light (72-004) here.
Note: In this installation demo, the installer removed the rear bumper. Removing the bumper is actually not necessary for installation at all and is not required. The installer happened to add-on a some bumper reflectors as well so it made sense in his case to remove the entire rear bumper. You will still have enough room to install the Nissan Juke LED Rear Fog Light without having to remove the rear bumper.

Step 1: Remove the mesh bumper reflector located at the bottom of the lower rear bumper.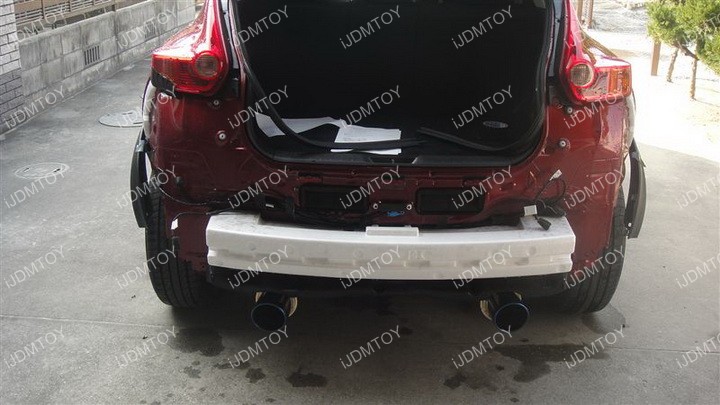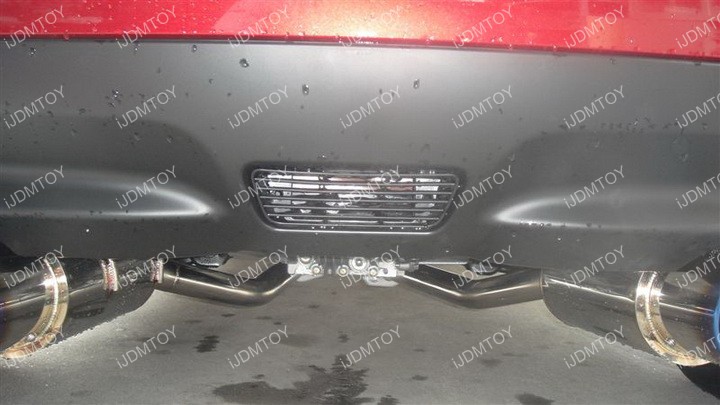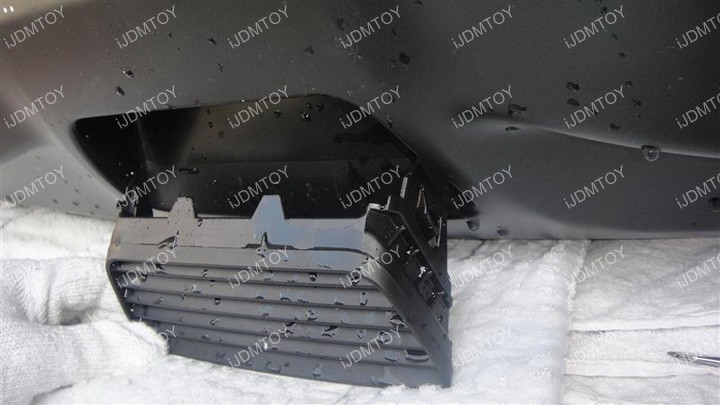 Step 2: Simply install your new Nissan Juke LED Rear Fog Light the same way you removed the mesh reflector and mount the LED 4th brake lamp in place to secure.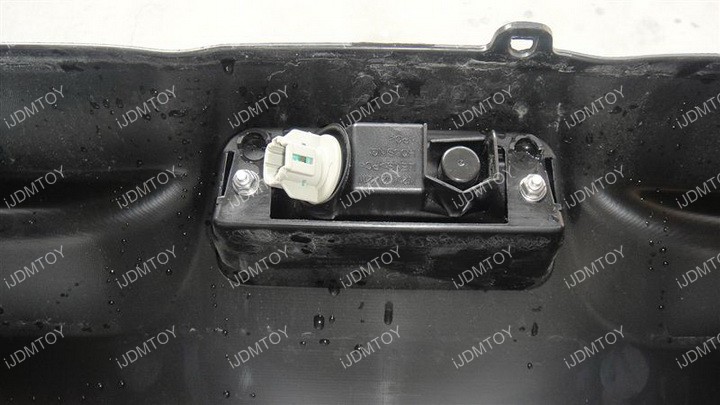 Step 3: Route the wiring harness up into the trunk location through the gap in the trunk liner and up to the taillights so you can begin tapping the wires. To see a more detailed guide on how to remove a taillight for the wiring portion, visit the Nissan Juke Nismo LED Rear Fog Light Installation to Step 9.
It helps that you have a buddy to assist in pulling up the wires after they are inserted through the rear fog lamp opening. If you've got some electrical tape, you can wrap up the wiring connections so they are secure.

Tap red wire to tail light positive.
Tap black wire to ground or taillight negative.
Tap blue wire to brake light positive.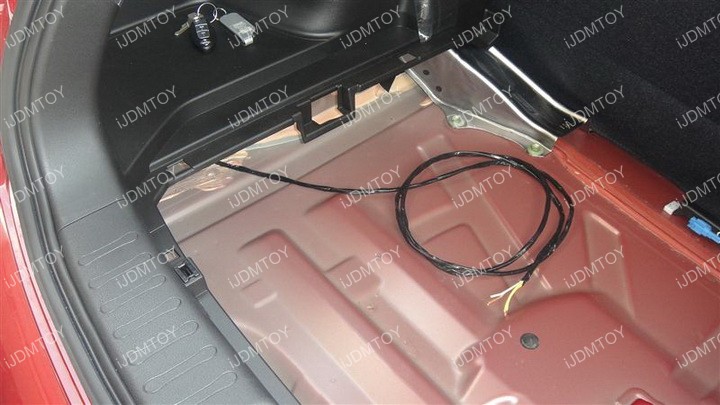 Test to make sure everything works, put all the components back in place and enjoy your new Nissan Juke LED rear fog lamp.