Check out our Dually Flush Mount LED Pod Lights (35-103).
Step 1: Get some painter's tape and tape over the approximate location where you want to install these LED pod lights. Take a sharpie to mark the exact location where the new LED pod light will be situated as well as the holes that you will need to drill.
You can verify the dimensions with the diagram below.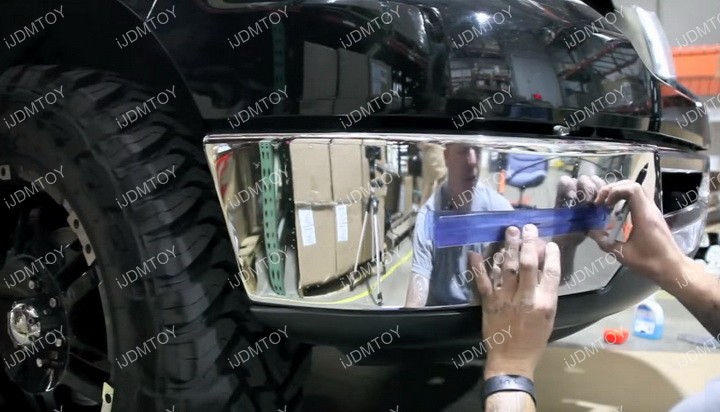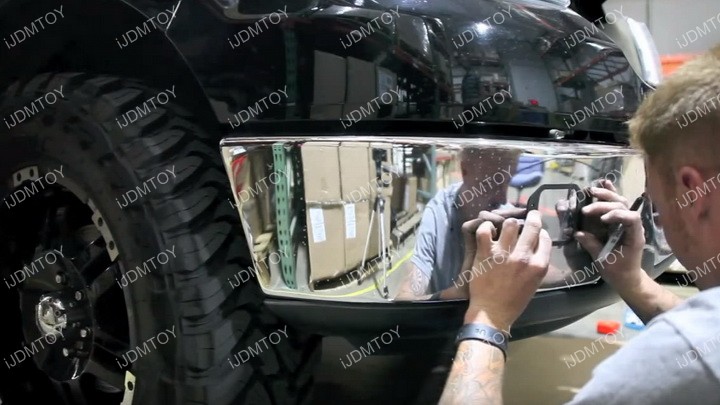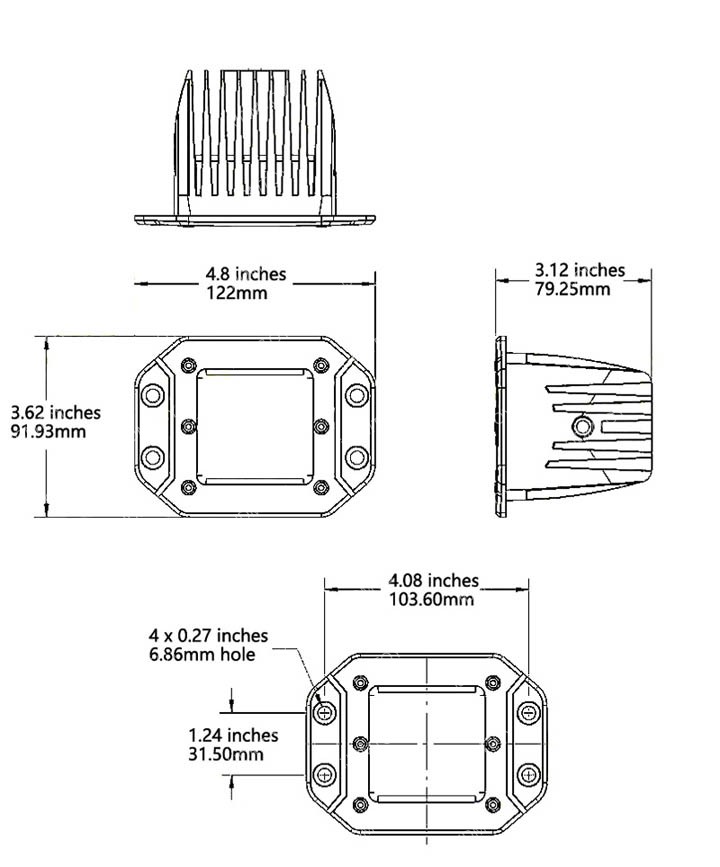 Step 2: Take an angle grinder and cut into the bumper. Be very careful because you obviously can only cut once and you can't uncut anything.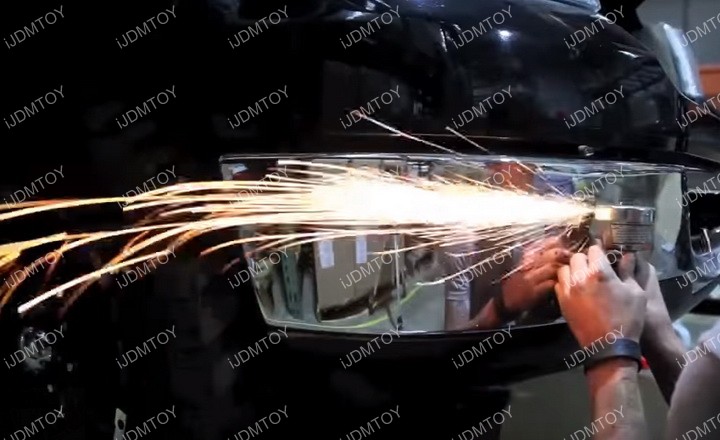 Step 3: Drill holes into the bumper where you'll be securing the LED pod lights.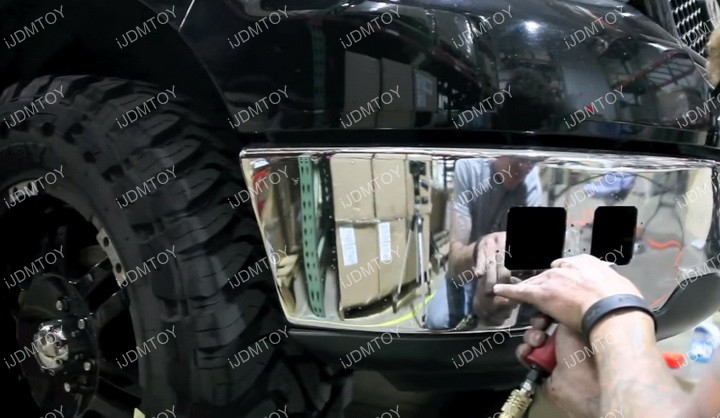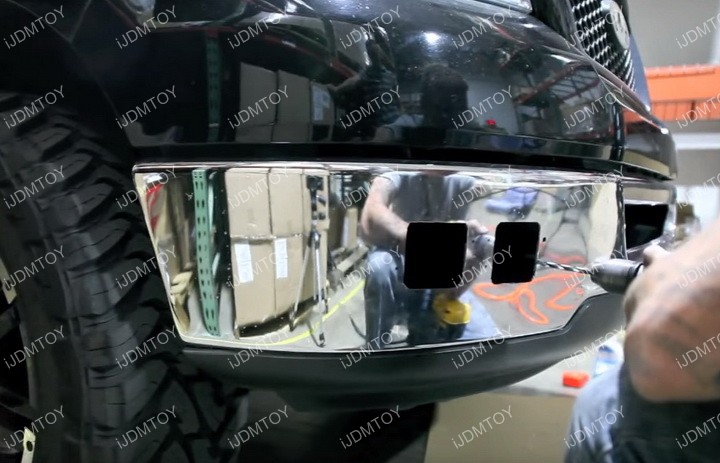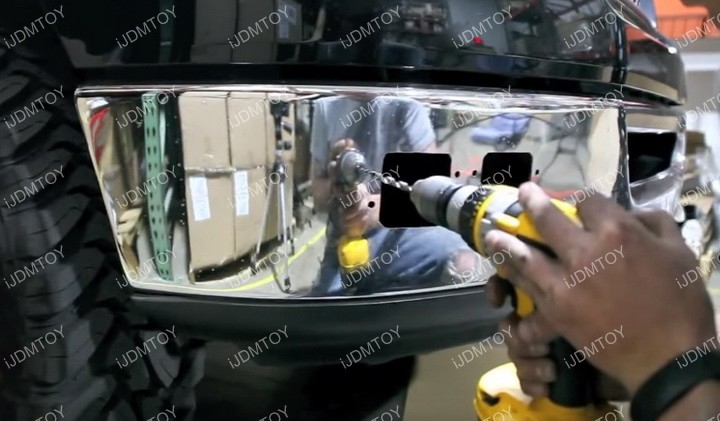 Step 4: Directly install the LED pod lights into the hole you cut into your bumper. Screw to secure the LED pod lights in place.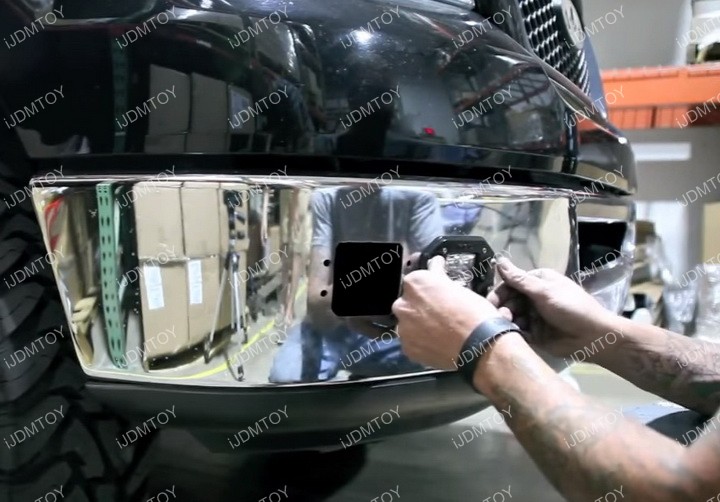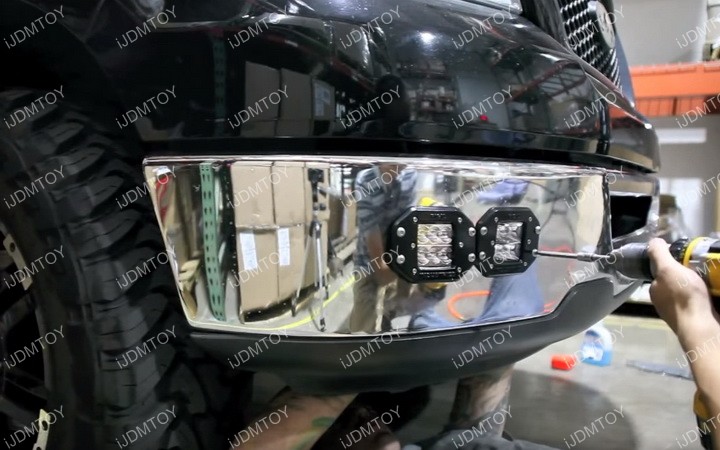 Step 5: Tap the wires. You can tap them accordingly to how you would like them to function.