You can find this product under PH24WY LED Turn Signal Bulbs (40-019).
Step 1: Remove the screws circled below.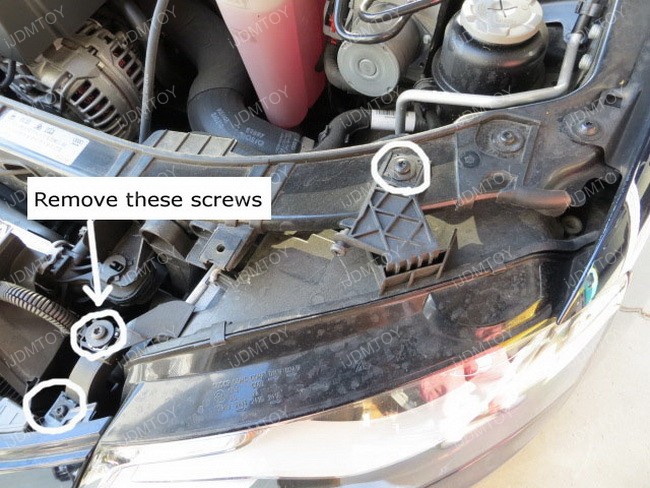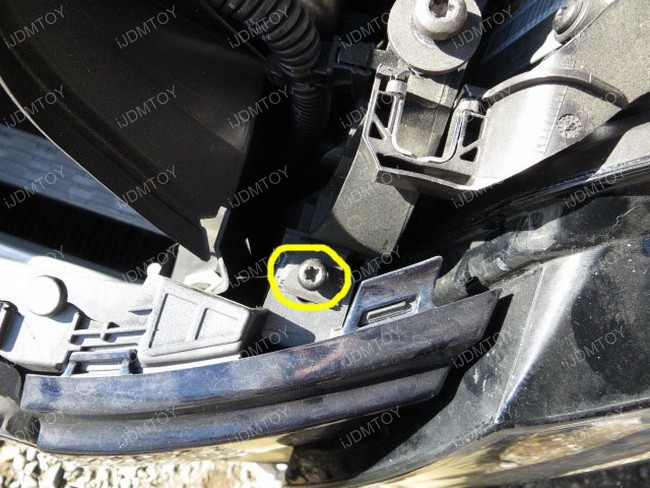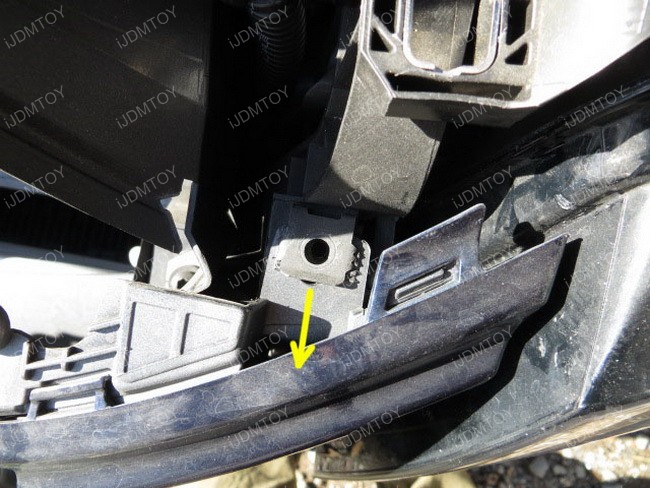 Step 2: Pull out your headlights. Pull them directly towards you and then slide it out.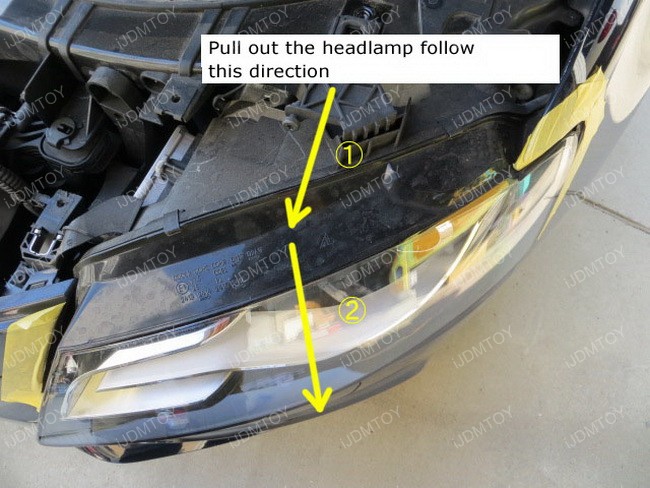 Step 3: Unplug the harness.
Step 4: You will see the stock HID ballast. Remove the ballast with a hex tool and unplug it.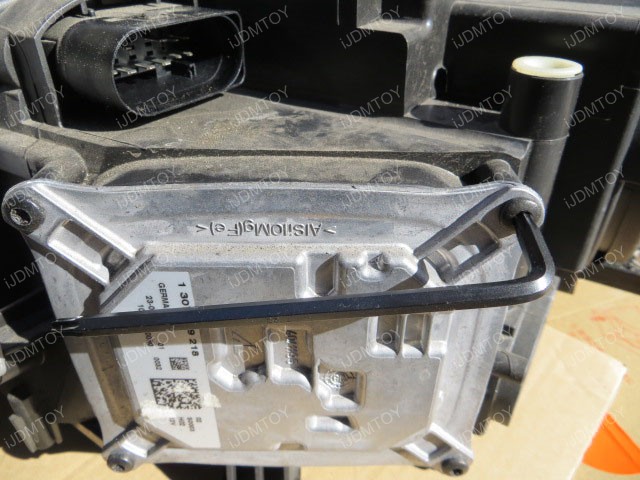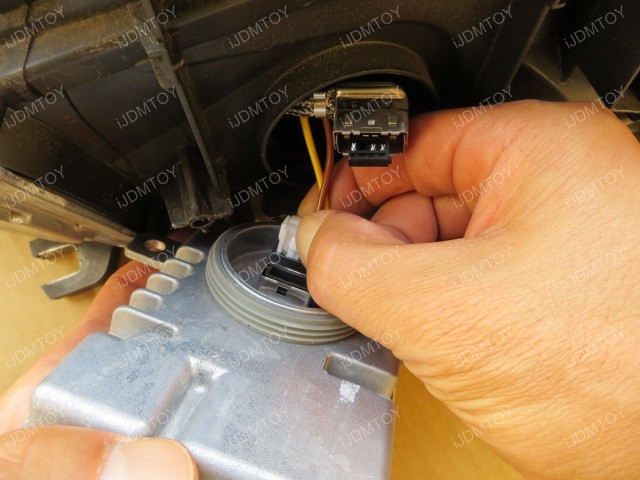 Step 5: Now you will see the PH24WY bulb's adapter. Twist it counterclockwise and remove the stock bulb by pressing the tab and pulling it out.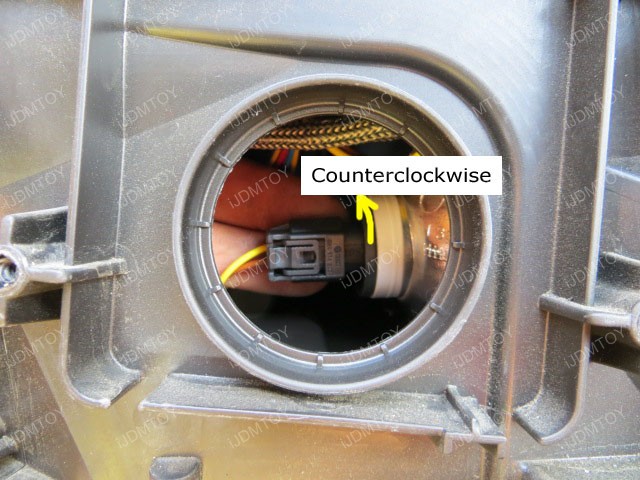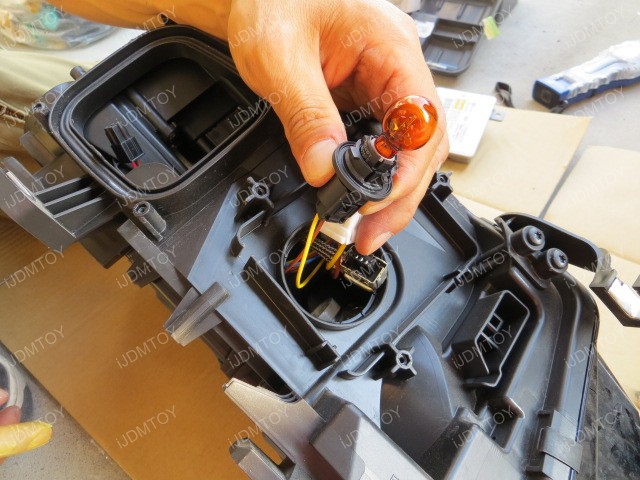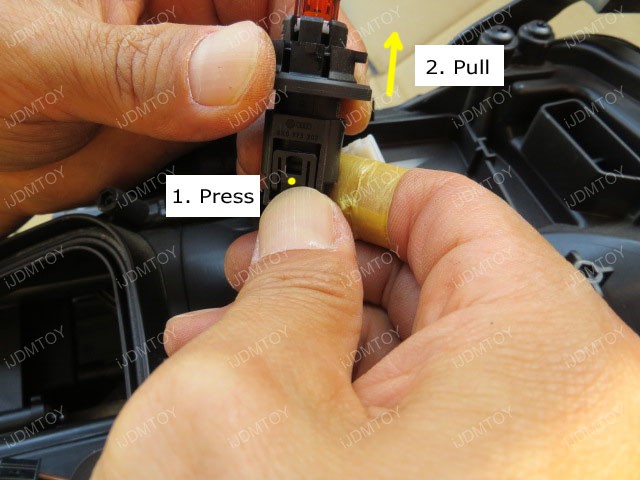 Step 6: Directly replace it back with the PH24WY LED bulb.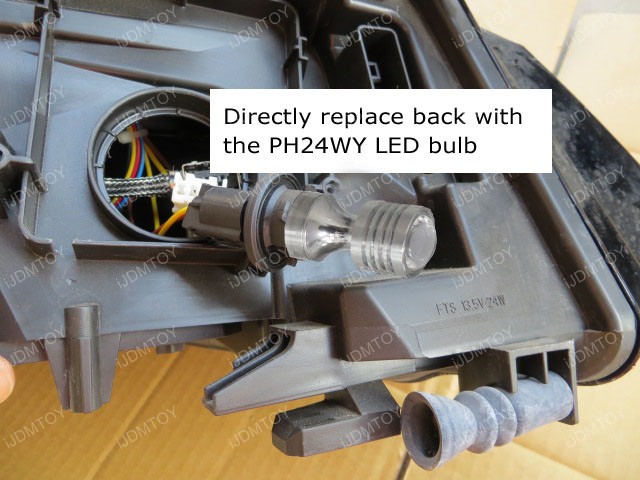 Before you mount the headlights back, test the new PH24WY LED bulb to make sure it works. Repeat on the other side. Enjoy your new CREE LED turn signal lights.