***This guide is intended to use as a reference guide and not as an exact installation method. Removal of the plastic mesh insert will vary from vehicle to vehicle, this is just a general how to that applied to many vehicles***
1.) Most mesh grill inserts are held on by plastic clips and can be easily removed by popping it off. For this vehicle, stick your finger into the mesh and pull down and out or you can also choose to use the pliers.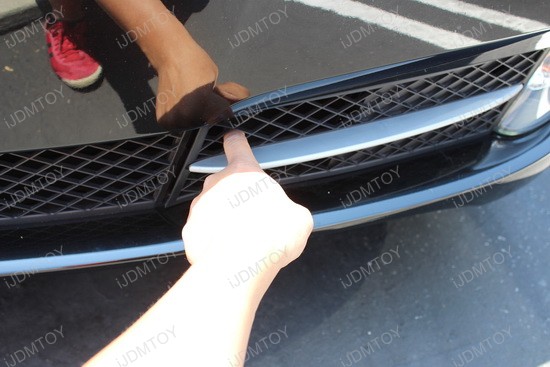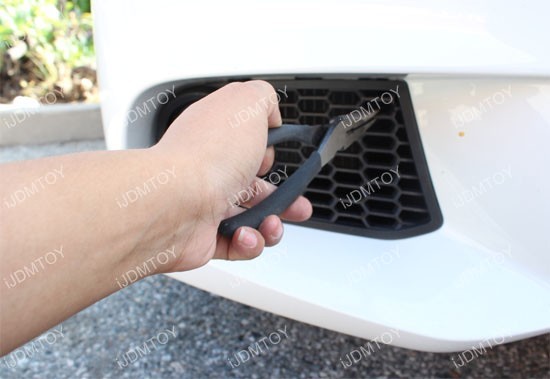 2.) If done successfully, you should hear a light "pop" and it should come off cleanly. Please be advised that certain vehicles may have screws or bolts holding the mesh grill insert in place from the back and for those vehicles, the bumper must be removed to access those.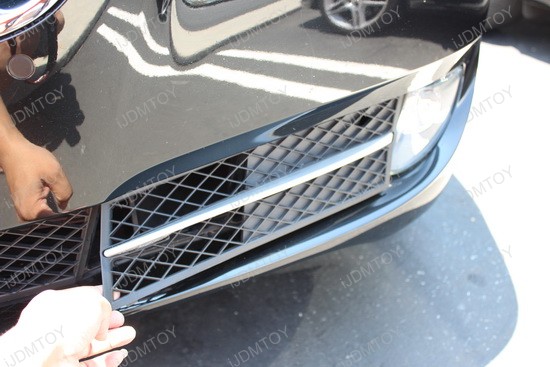 3.) Once you have removed the insert, set aside and install the LED DRL lamp/replacement.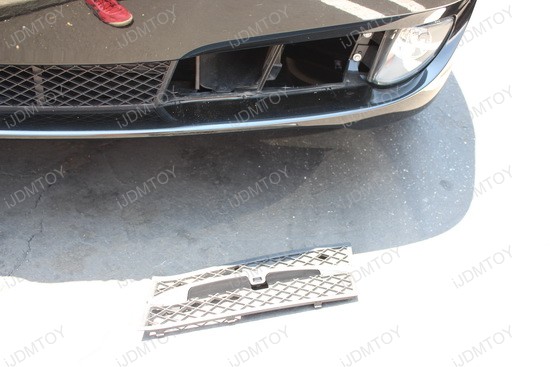 *INSTALL NOTES: Removal of the bumper is not required for all vehicles, but it is definitely recommended for an easier install in regards to the wiring portion. Professional installation is recommended for those who have not attempted this type of installation before.