You can find this product under Relay Wire Wiring Harness (AA1103).
The relay harness wiring guide is for LED fog lights, LED daytime running lights, LED work lights, or any other lighting application.
There are two components of the relay harness:
When you pull apart the components, lay the switch and the harness next to each other and untie the wires. You will see that the wires are pretty long so it helps to be a bit organized when you lay everything out.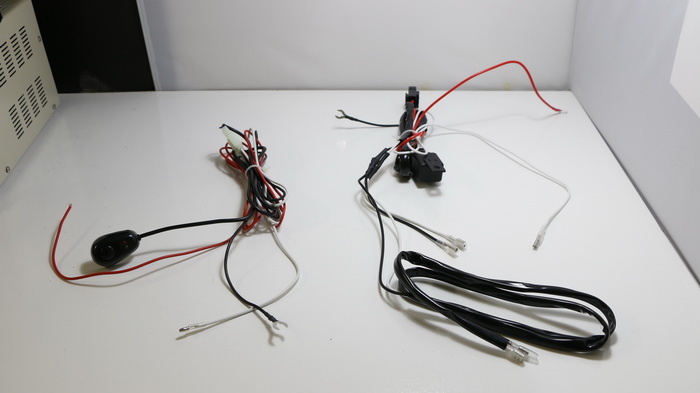 We will start from the side of the relay. Route the relay through the engine bay and connect the wires to the LED application.
From the relay portion:
Connect the thick black wiring connections to the LED application (such as fog lamps)
Connect positive wire to battery positive
Connect negative wire to the ground
Connect the single white wire to the switch
The shorter wires that are to be connected to the LED application will be on the side of the battery and the longer thick black wiring will route across the car to the side without the battery.
From the switch portion:
The white wire should be already connected to the relay
Connect the black wire to ground
Connect the red wire to ACC 12V+
Once you connect all the wires properly, you will see the red LED indicator on the switch light up. This means that the wiring is successful and ready to go. Press the button on the switch. The light will turn green and your LED application will light up.