Installation guide based on a Scion FR-S for Direct Fit LED Panel Lights.
You can find SKU DF29-White under Scion FR-S or Subaru BRZ Direct Fit LED Interior Kit.
1.) Using a flat head screw driver or trim removal tool, carefully pry open the front map light housing starting from the front edge.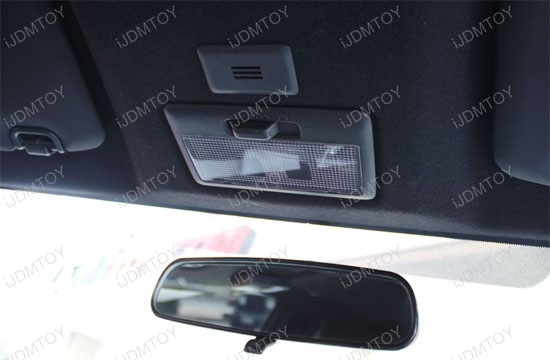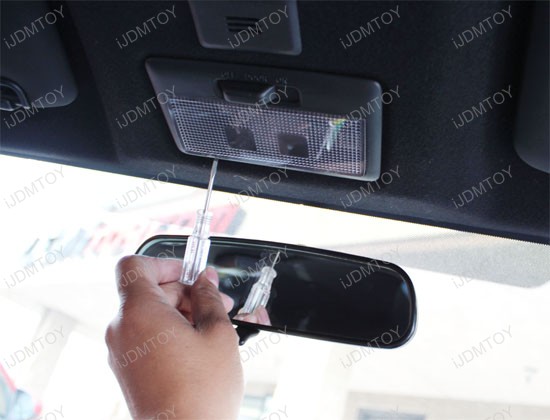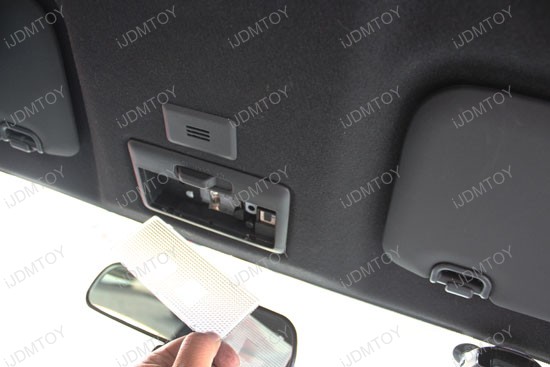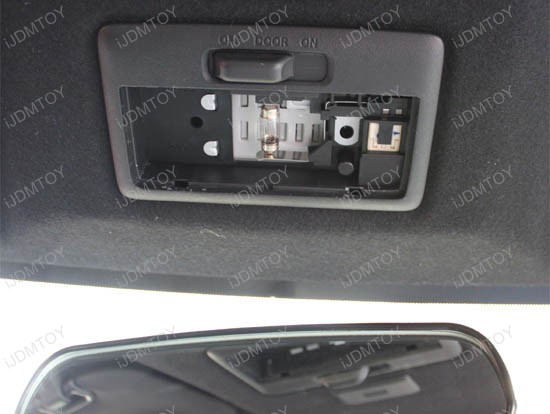 2.) Remove the original bulb and install our LED panel's adapter piece and test the light to make sure it works.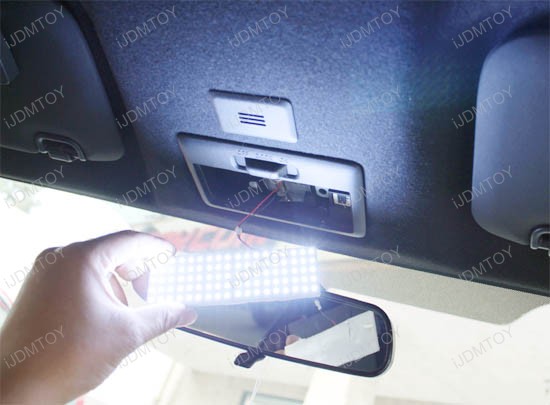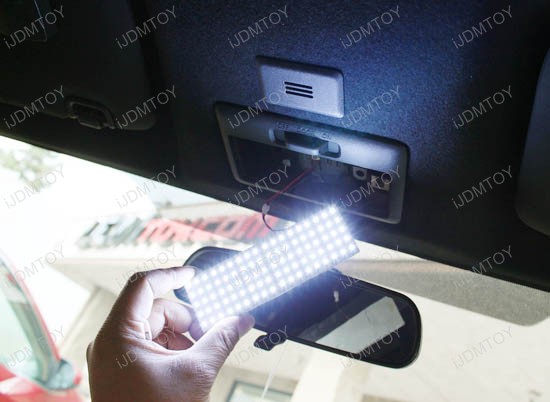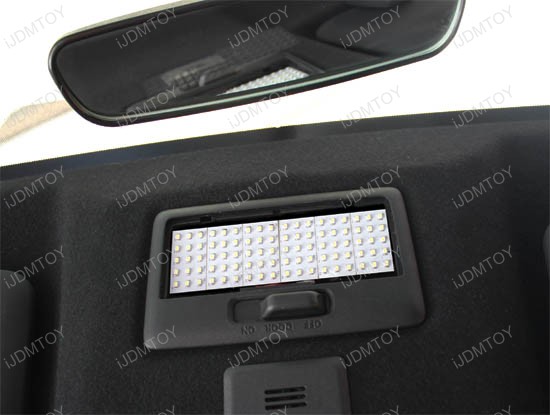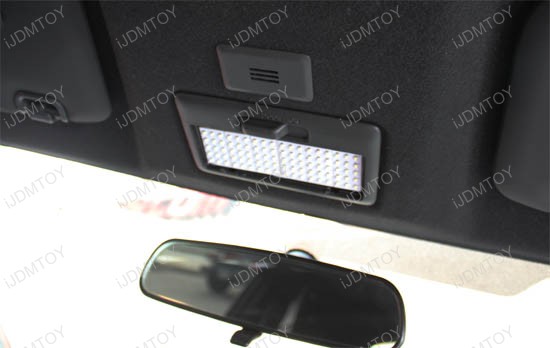 3.) Remove the double-sided tape to position the LED panel into the housing. Install the lens cover back on after.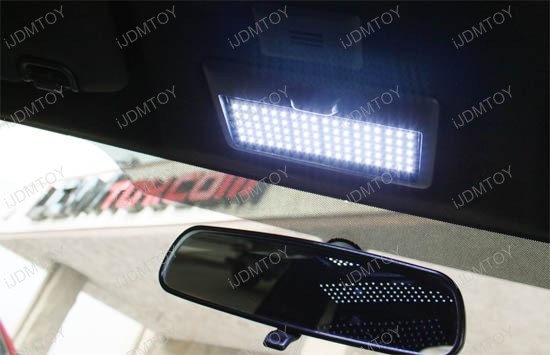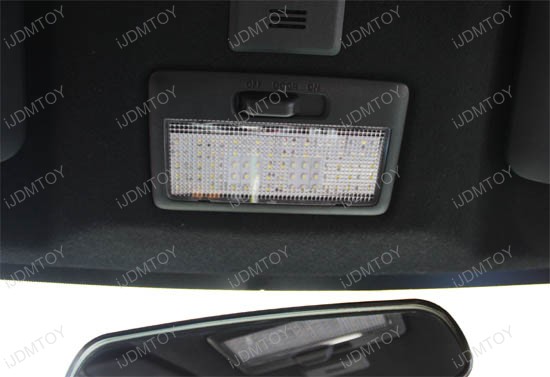 4.) Enjoy your new lights!