This dual-color LED side marker lamps (75-026) will fit both the Scion FR-s and Subaru BRZ, the installation is fairly simple which should not take more than 30 minutes.
You can find this product under FR-S or BRZ LED Side Marker Lamps (75-026).
1) The first step would be to start the vehicle and turn your wheel to the right to create room for you to access the vehicle's fender liner.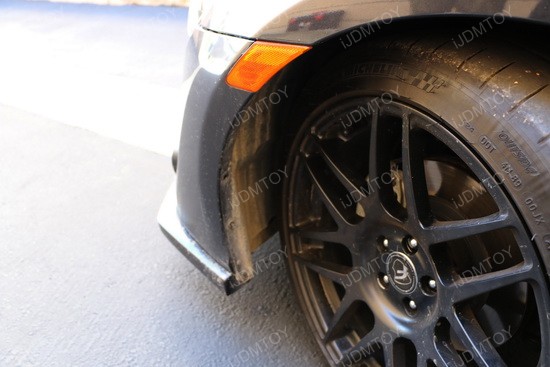 2) Next, you can use a flat head screw driver to pop the tabs holding the fender liner to the bumper. Once the tabs are removed, you can move the liner to the side and the factory assembly should be visible.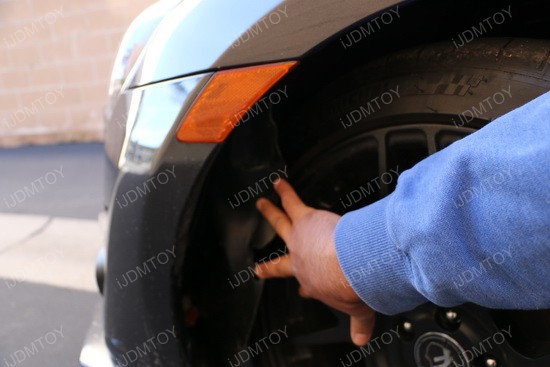 3) There are just tabs holding the side marker assembly together. You can use a screwdriver to pop off the stock lamp. The factory assembly should be loose and can be easily removed. There is a connector you would need to unplug from the socket.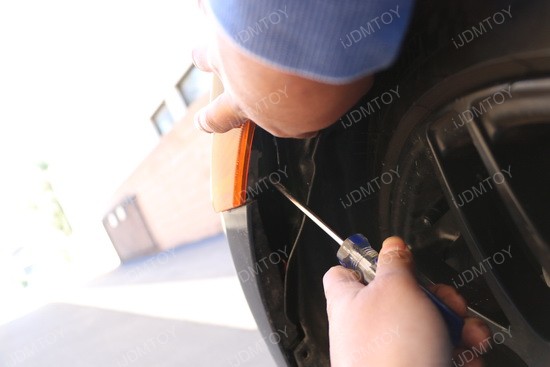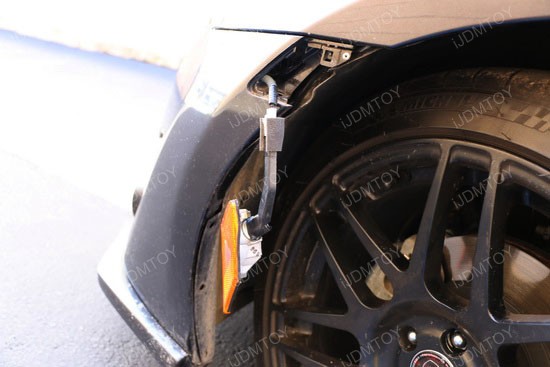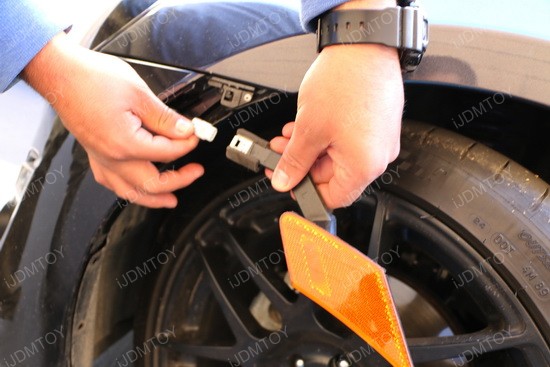 4) Here is a comparison photo of the OEM and the LED side marker assembly. When installing the LED assembly back onto the corner of the bumper, slip the wires first before positioning the new LED assembly. You would then align the unit and pop it back in with slight force.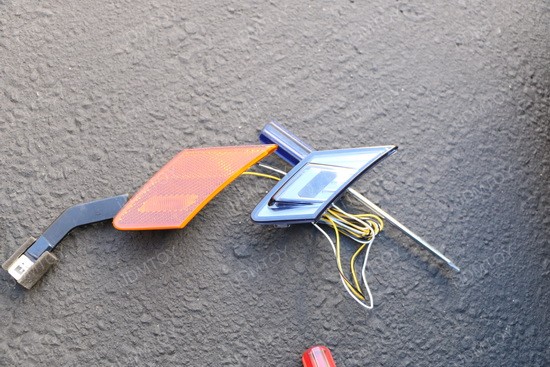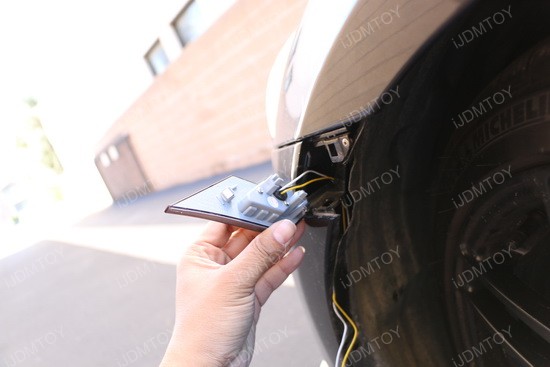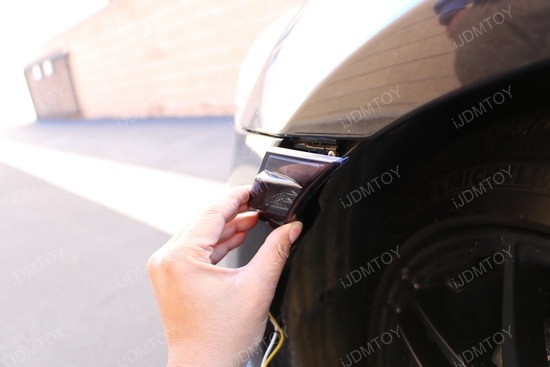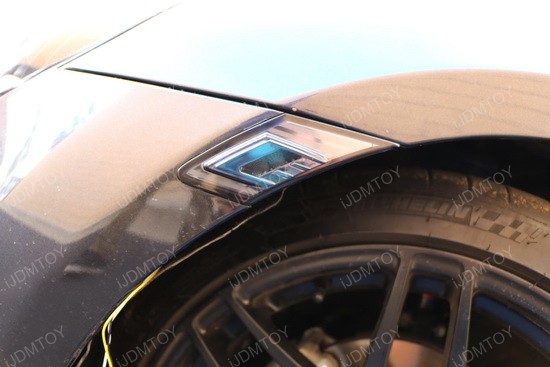 5) There are 3 wires from the LED side marker assembly. The white wire is to activate the white in parking light mode and the yellow wire is to activate the amber in turn signal mode.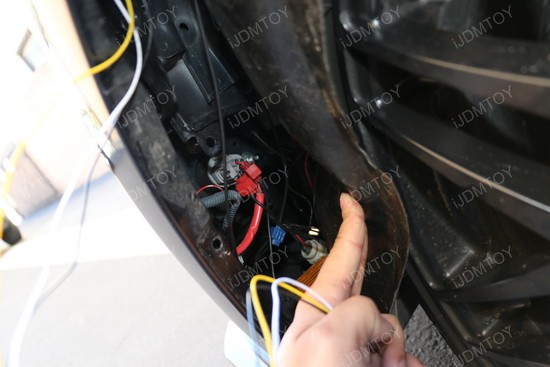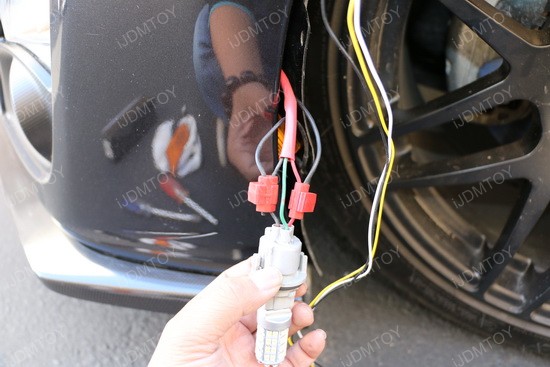 6) From the factory socket wires, the black is the ground wire; red is the turn signal and green is the parking light. Tap the yellow wire to the red wire of socket. Tap the white wire to the green. Repeat the steps on the other side.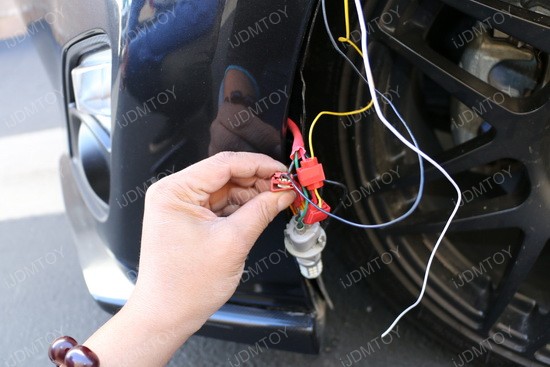 7) Enjoy your new Scion FR-S LED side marker lights! (also for Subaru BRZ)