Install Black Out Film For Headlights or Tail Lights and How to make matte black-out tail light vinyl glossy?
You can find this product under Black Out Film For Smoke Tail Light or Headlight (AA2041) (A2048).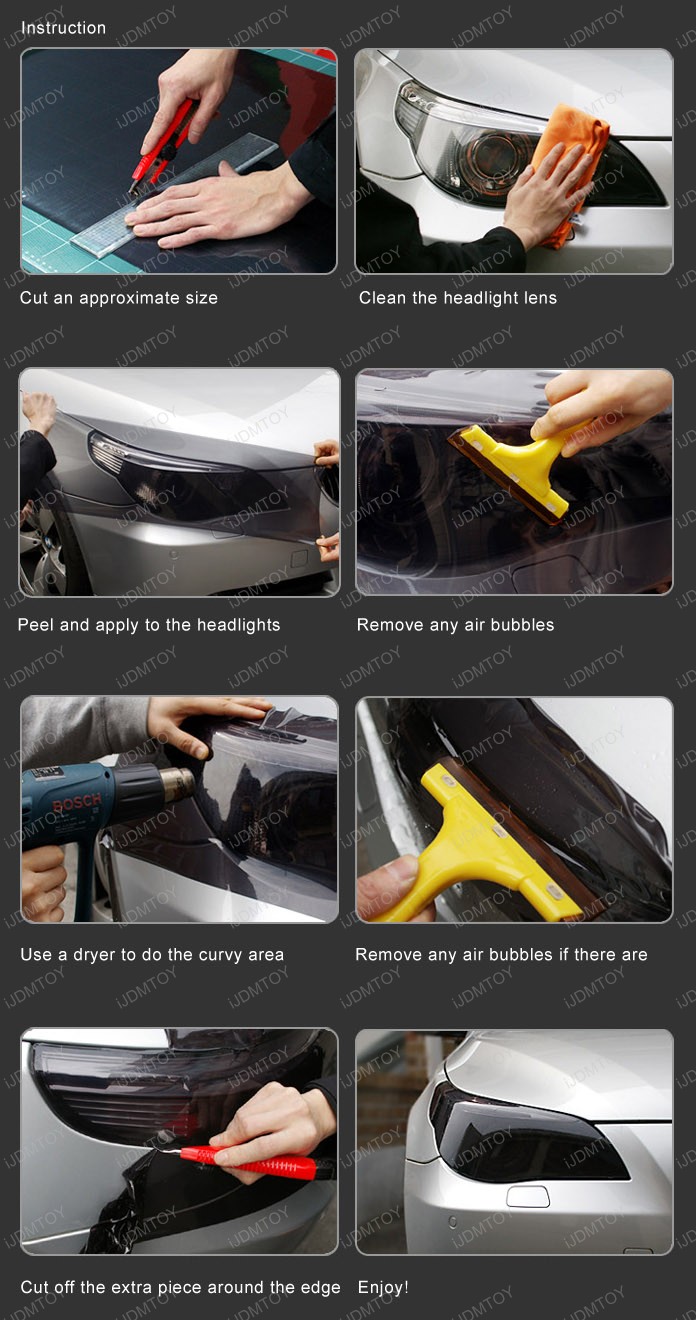 What if I think the vinyl film is not dark enough?
You can put two pieces of vinyl film together to create a dark look.