You can find this product under Exact Fit LED License Plate Lights (led-s16).
Start by opening your trunk and removing the plastic clips that hold the trunk liner in place circled in red. This will require the use of a flat head screw driver.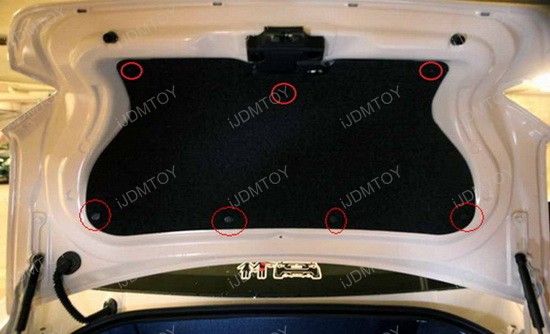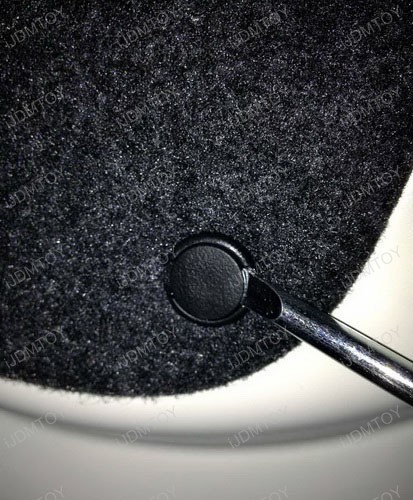 1) In order to remove the license plate assembly, the outer trunk trim must be removed and this is done by unbolting the nuts that hold the piece to the trunk from the inside.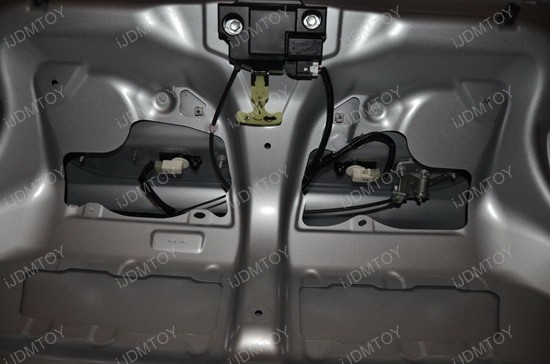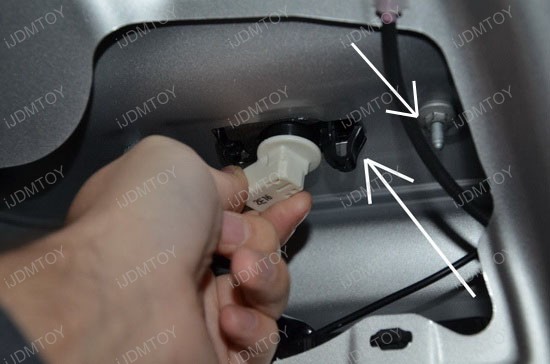 2) Once the installation has been completed, take a moment to compare the brightness and color difference between the stock and our LED lamp. Notice the huge difference it makes to change your lights to LED!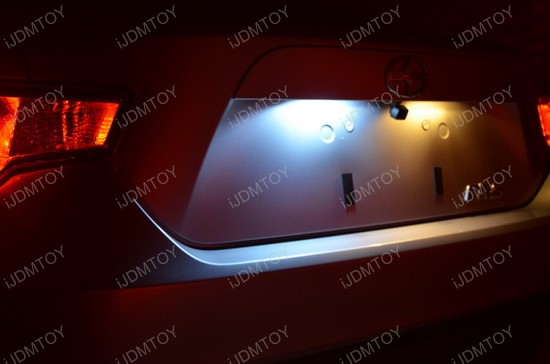 3) Repeat the same installation procedures on the other side and follow the steps in reverse order to put everything back together. And enjoy your new Scion FR-S LED license plate lights!