This tutorial will show you how to install the 40W CREE cubed LED pod lights (70-261) onto your 2005-2011 Toyota Tacoma, 2007-2013 Toyota Tundra, 2008-2014 Toyota Sequoia, or 2004-2006 Toyota Solara. Our installation process will be based on the 2007 Toyota Tundra, which comes standard with fog light bezels in the lower bumper. Our exclusively designed metal mounting brackets fit perfectly into these bezels for the most flush fitting LED pod lamps we have. However, vehicles such as the Tacoma do not have fog light bezels equipped. In these cases, the LED pod light bracket assembly is directly mounted.
Step 1: Mount the LED pod lamp to the specially designed support bracket plate.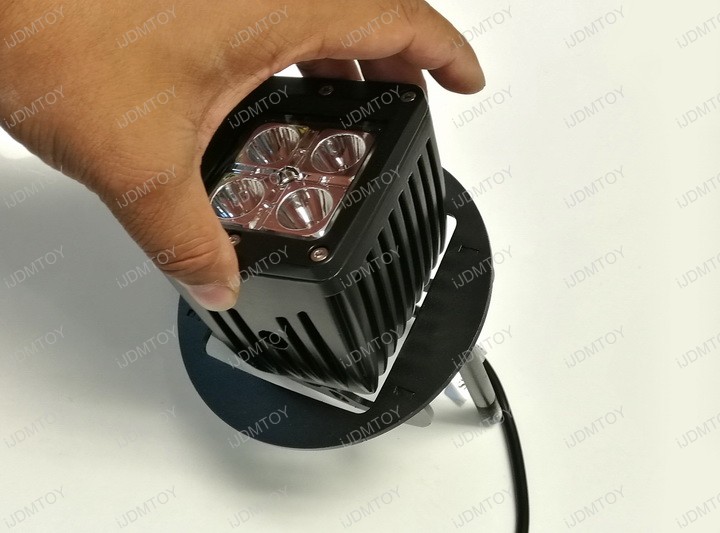 Make sure the holes are lined up to each other. We've eliminated a step in the process by replacing the U-shaped brackets, normally used to preassemble the LED pod lights, with integrated arches that line up perfectly with the LED pod lights to create a flush fit.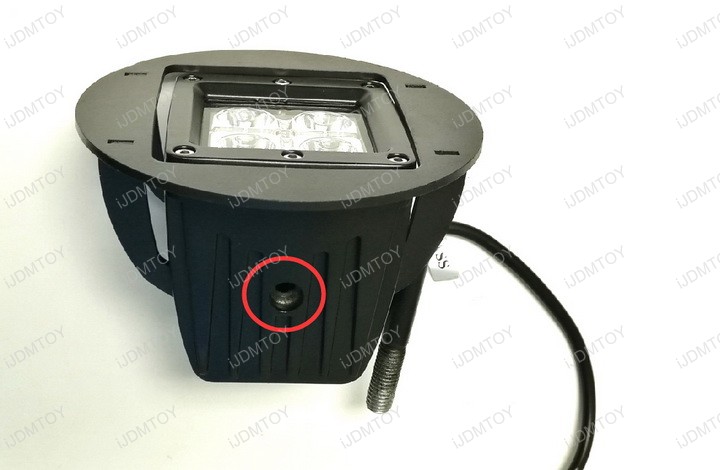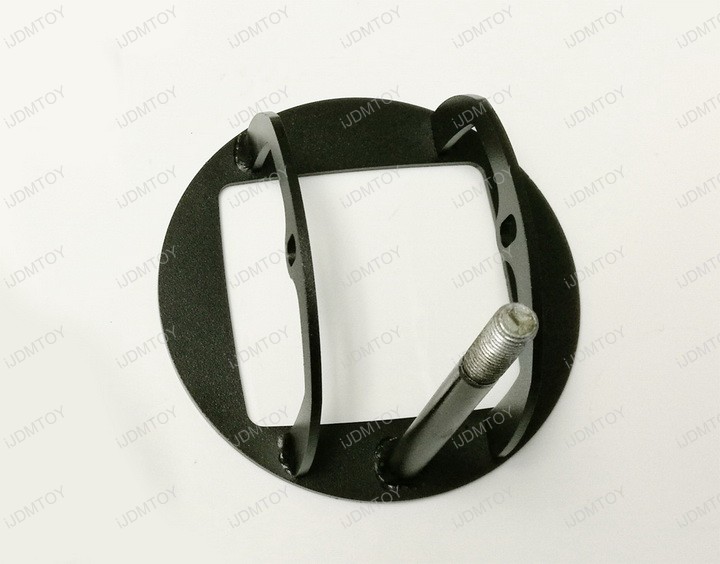 Step 2: Secure the pod light bracket assembly to the OEM fog light bezel. If your truck does not have bezels, mount the pod light assembly directly onto the fog light area.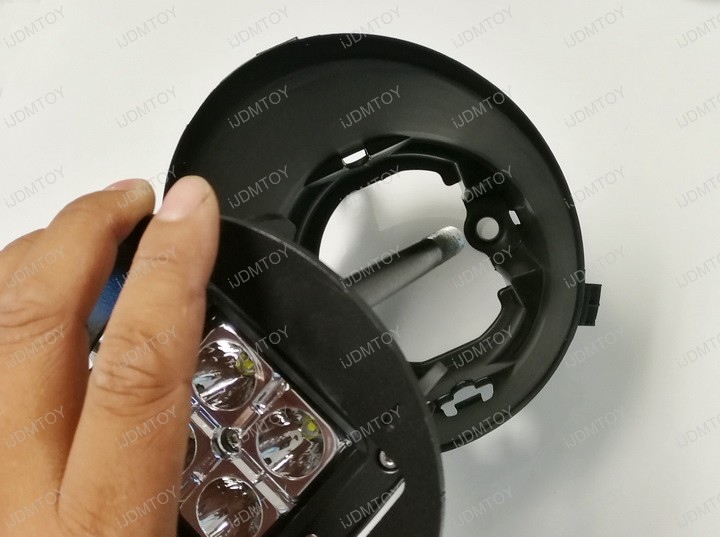 Route the screw rod through the hole of the bezel.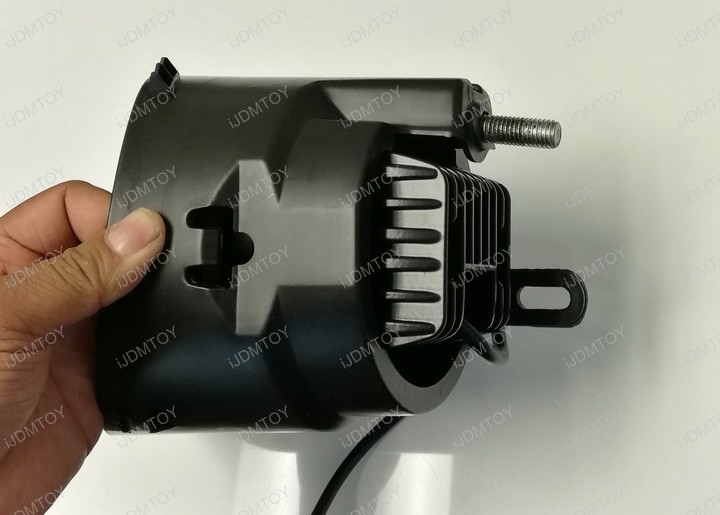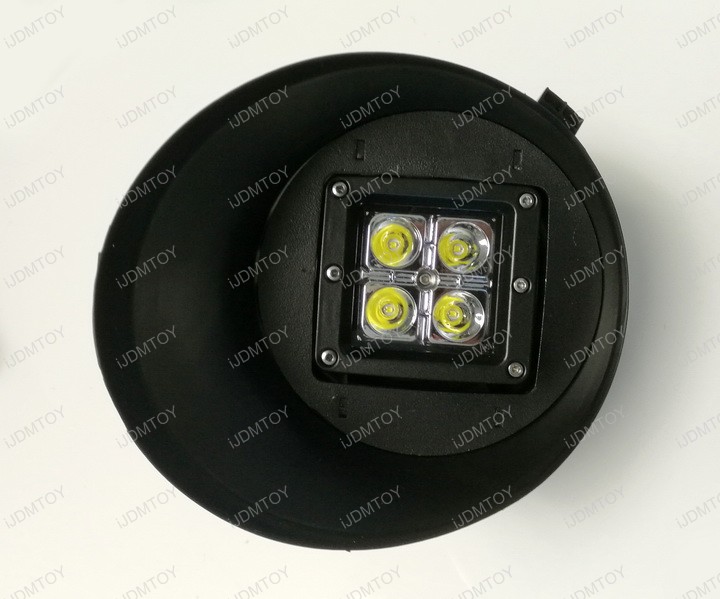 Step 3: Connect the wire to your fog light harness using the included H11 pigtail wires.
Step 4: Test your LED pod lights to make sure it lights up. Once you have, you can now enjoy your Toyota's new set of LED pod lights!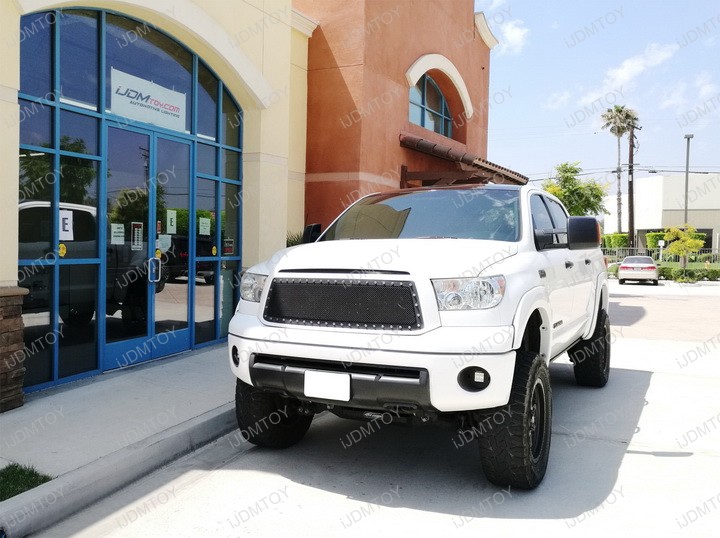 Find this and more offroad truck LED lighting today!