You can find this LED Flasher Relay Fix (AA1185) here.
Please keep in mind that this guide is meant to be a very general guide to provide you an idea/concept of how this product could be installed in your vehicle. Every vehicle is different and we recommend you do additional research prior to installation. This installation is primarily focused on Toyota/Lexus vehicles as this flasher is used on those vehicles only.
1) For most vehicles, the flasher relay is located inside the vehicle behind the steering column. Remove the trim near where your fuse box is to locate the electrical components.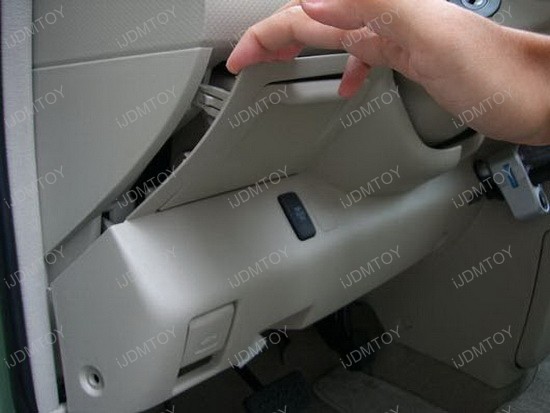 2) Locate the stock flasher relay circled in red and remove it. Again, keep in mind that your stock flasher relay location may differ as well the appearance of it. Remove the flasher relay.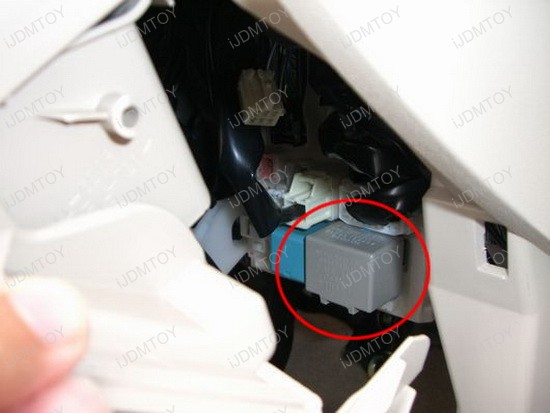 3) Once you have removed the flasher relay, compare it with ours side by side to ensure that the connections match up. Once you have verified this, install our flasher relay and enjoy your new LED turn signals that do not hyper-flash!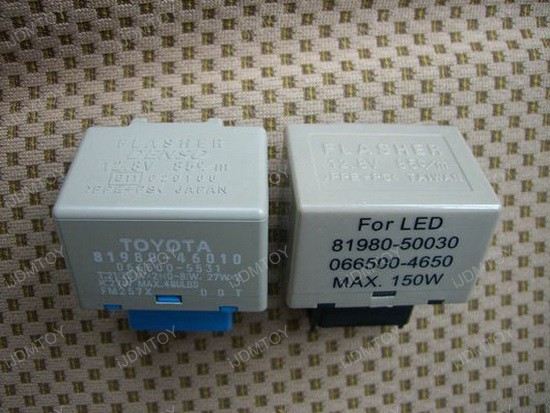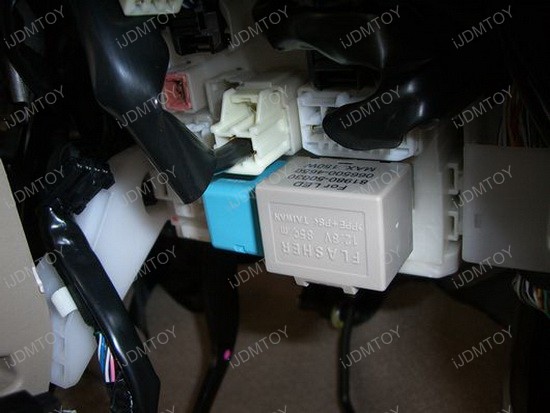 NOTES: Please keep in mind that this installation guide is meant to be used as assistance in installing these lights onto your vehicle. iJDMTOY is not responsible for any damages caused by improper installation or misuse of this guide.