You can find this product under Universal Clear Side Door Handles Paint Scratches Protective Film Vinyl (AA2201).
1.) Start by cleaning the door handle and cup area. Make sure there is no dirt/dust/debris, the cleaner it is, the better the adhesive will adhere.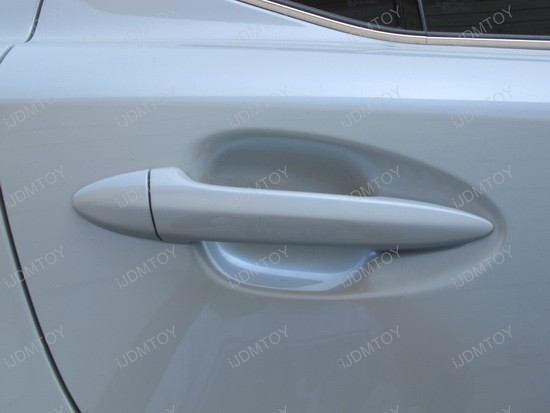 2.) Use a folded microfiber towel and wedge it between the door handle and door so it gives you the most room possible to work with.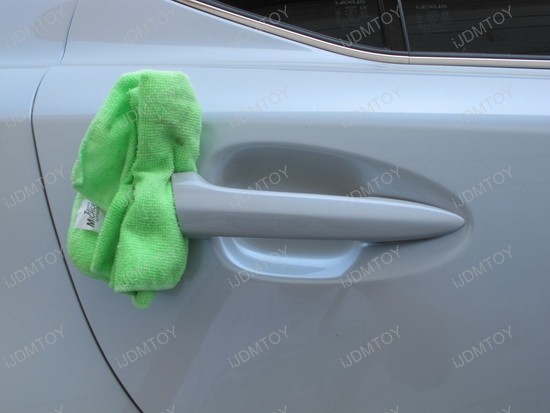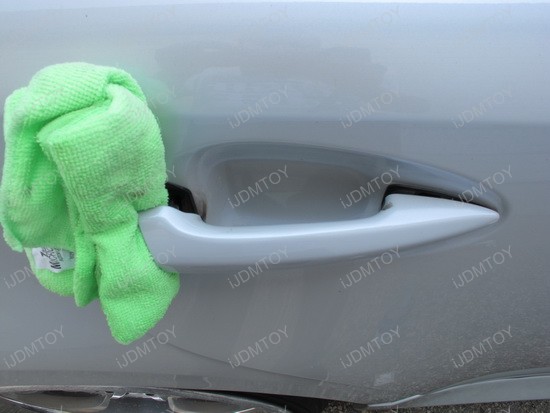 3.) Generously wet the area with a mixture of water and soap (automotive quick detailer works wonders).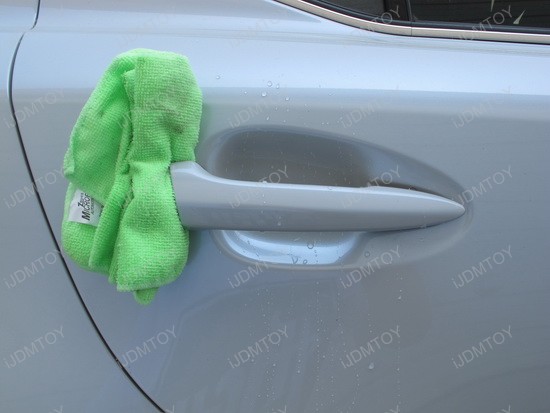 4.) Peel off the door cover vinyl from the paper backing gently and apply the water/soap mixture to both the front and the back.
5.) Starting from the bottom to the top, apply the door handle vinyl. While holding the top portion of the vinyl with one hand, use two fingers to flatten the vinyl onto the door cup with the other hand.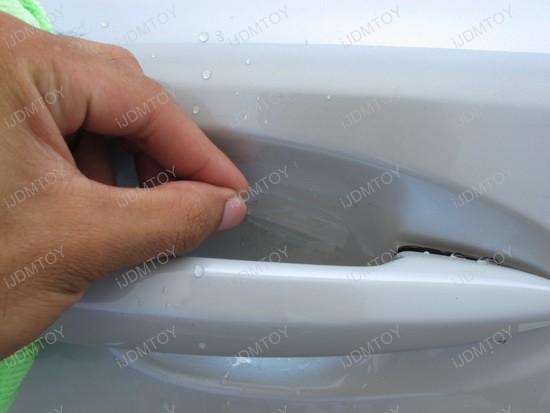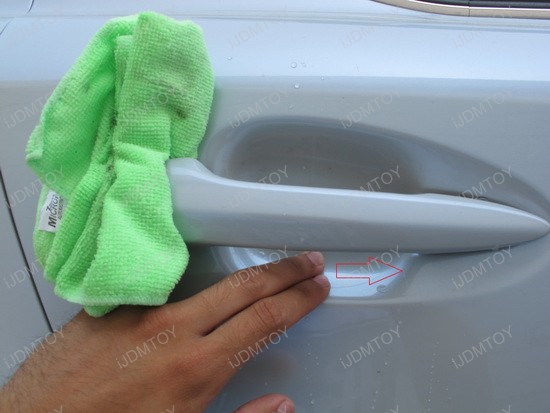 Proceed slowly and patiently, rushing will cause air bubbles to form. Make an emphasis to push out as much water/soap as you can with each swipe of the fingers until the entire piece has been applied. Wipe from the center outwards.
6.) Once the vinyl has been applied, get rid of as much water/soap as you can by squeezing it out with your fingers. Do not worry about small air bubbles as those will evaporate and disappear overtime, make sure you remove the larger air bubbles.
7.) Repeat the same procedure with the other side and piece. If applied correctly and properly, you will not even notice that the vinyl is in place.
8.) Enjoy your new protected door cups!