Check out the tow hook license plate relocator kit (AA2030) here.
In this license plate relocator kit, you will receive the mounting bracket, mounting plate, and a complete set of nuts and bolts to complete the installation process.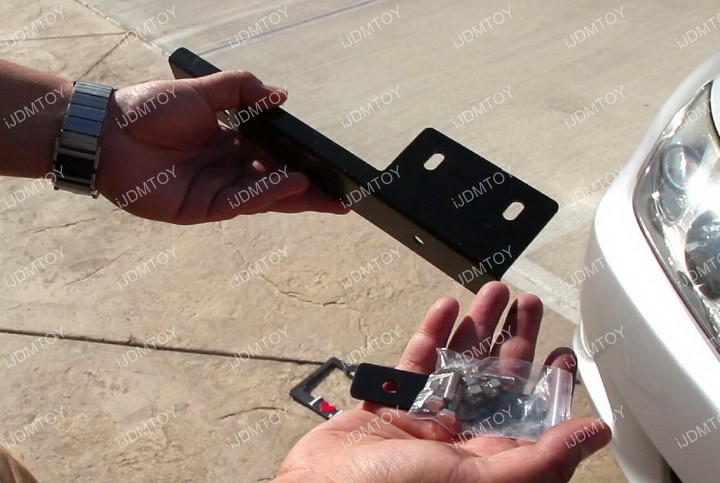 Step 1: Take the mounting bracket and determine where you will be mounting your license plate. Measure carefully because there will be some drilling involved. The side with the smaller piece will be the part that is drilled along with your bumper. Mark the locations that you'll need to drill into the bumper.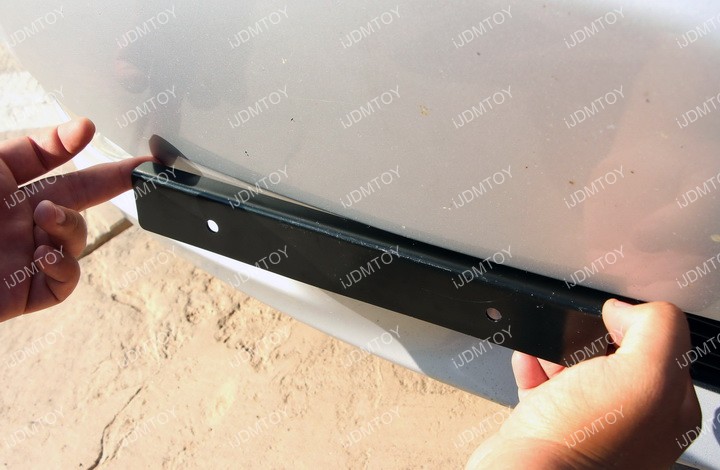 Step 2: Now drill into the bumper in the locations you marked previously.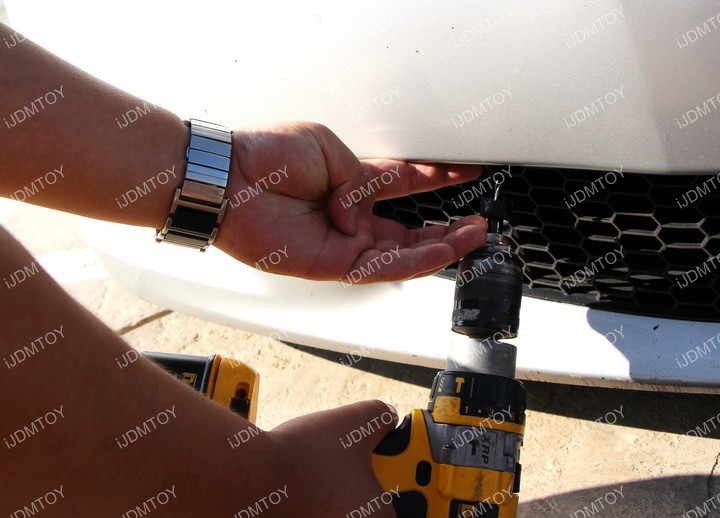 Step 3: Check to make sure the holes align. For some cars, you may need to remove the front bumper to gain access to the inner portion to mount the small plate.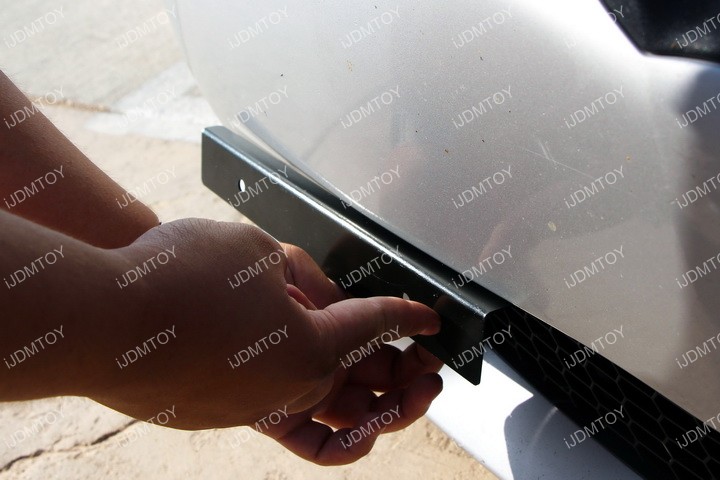 Step 4: If you have some double-sided tape lying around, you can temporarily tape the mounting bracket onto the bumper to mark the location. Then take the smaller mounting piece and mount it on the other side of the bumper to sandwich the bumper in plate. Take the nuts and bolts to secure both pieces together.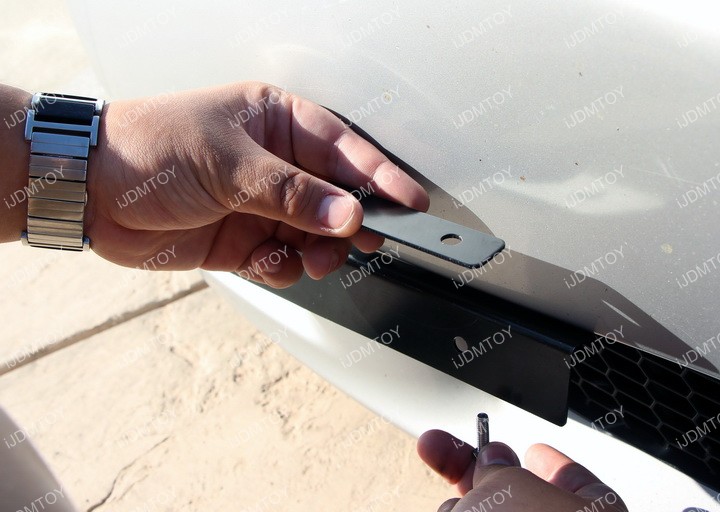 Step 5: Once the top and bottom mounting components are secured, you can attach the license plate with the rest of the nuts and bolts.