How to Achieve an Aggressive Look with RGB Demon Eyes
When it comes to full sized sedans, the Nissan Maxima ranks highest among the likes of the Toyota Avalon, Hyundai Azera, and the Chevy Impala. Straddling the line between practicality and luxury, The Maxima is a premium-tier car that offers standard luxury elements for a comfortable ride. Heated leather seats make for smooth entry into the spacey cabin, and an infotainment system rounds out the comprehensive and practical interior. At the front end Nissan created a "V-Motion" look that makes its curbside presence hard to ignore. But there's always room for enhancement; just when you think you've been wowed, the RGB demon eyes LED strip module engages and you get blown away.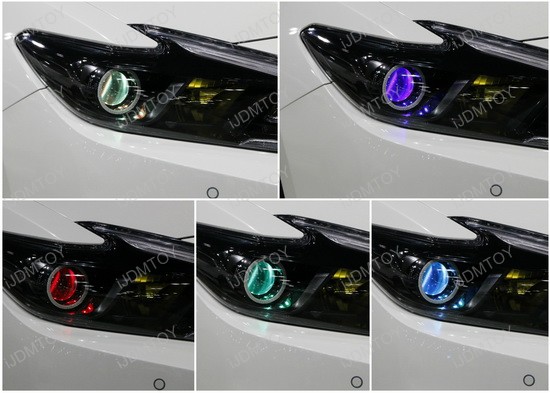 The RGB LED demon eyes set is the perfect headlight upgrade to give the classy and luxurious look of the 2015 Nissan Maxima an aggressive touch. Best used at car meets and shows, use the RGB LED projector head lights to express your mood many different ways: red if you're passionate, blue if you're chillin', green if you're feeling harmonious or rich, purple if you feel extravagant etc.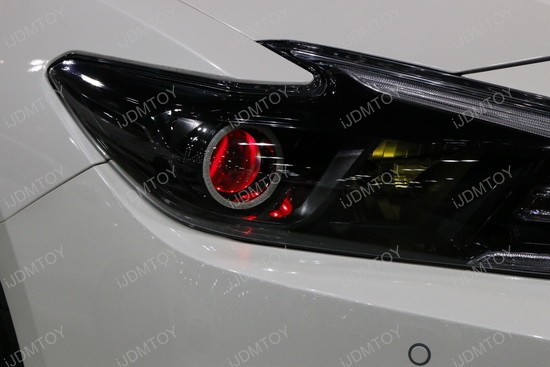 This highly retrofitted LED strip light is powered by three 3-emitter 5050 SMD LED diodes for just the right amount of light output that is pleasing to the eyes and not blinding. You wouldn't want the rainbow to blind you right? The LED strip is small, measuring at 2.3 inches long and 0.4 inches wide, so it can be fitted almost anywhere else outside of your headlight assembly if you wanted to. These LED demon eye strips can be controlled with the included radio frequency wireless remote control.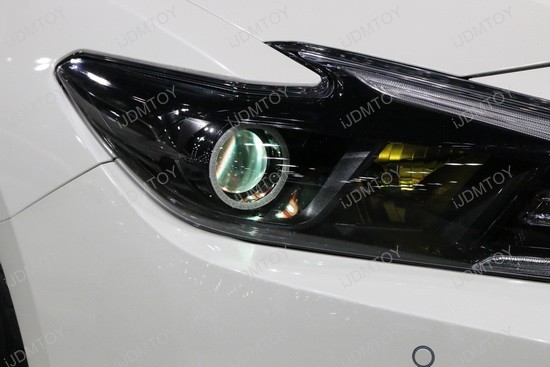 These RGB colors are shown on the Nissan Maxima, whose headlights already has a sharp, aggressive look, but the RGB LED demon eye strip is a highly retrofitted item so it will not only fit the 2015 Nissan Maxima, but pretty much any car whose headlights can be baked open.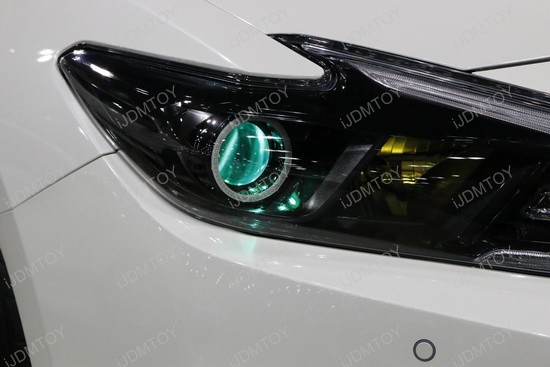 RGB lighting is fun to look at, almost as fun as building them in your head lights. But maybe it's not your thing. Maybe you don't even have demon eye projectors to tinge in the color of your choice. Fear not, because you can browse our website to find demon eyes and many other universally fit retrofitted LED lights and accessories.