This tutorial will show you how to install the 40W high powered CREE LED pod light driving lamps (70-265) onto the front grille of the 2007-2017 Jeep Wrangler. This is a creative way to use your grille to hold a set of driving lights, using existing holes to mount the LED pod lights. This pod lamp set will make your Jeep a very formidable light source.
Step 1: Remove the plastic fasteners inside the grille by hand or by using a pair of needle nose pliers.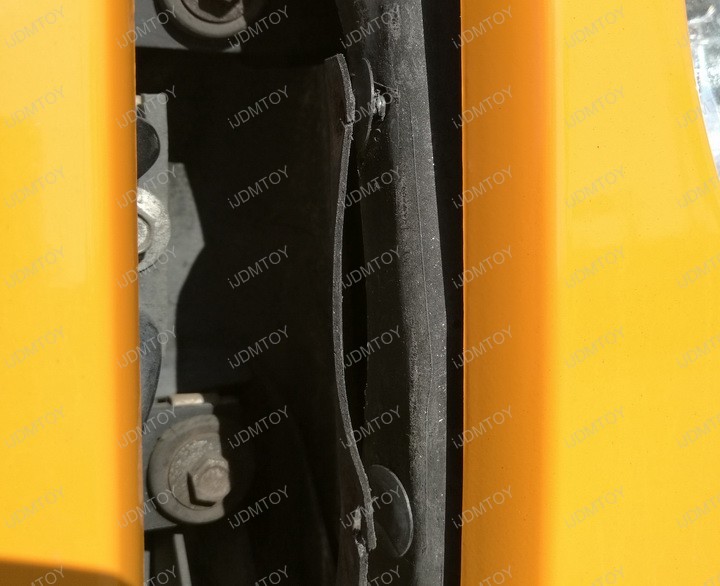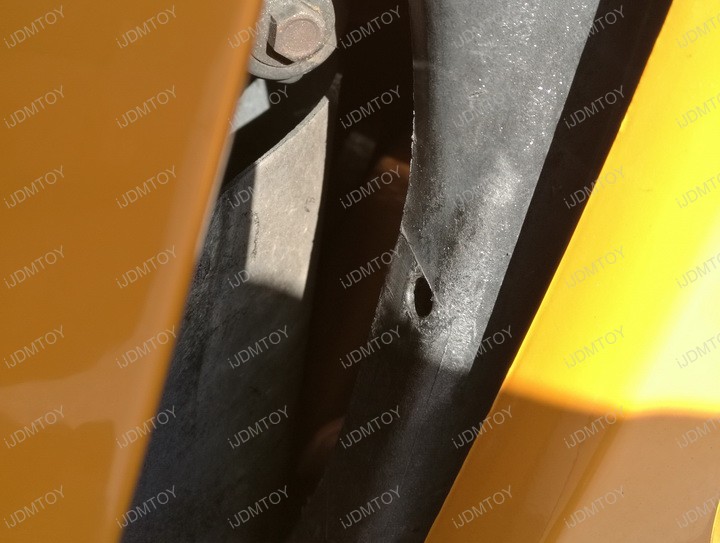 Step 2: Preassemble the LED pod lights. Bolt the pod lamps onto the metal mounting brackets.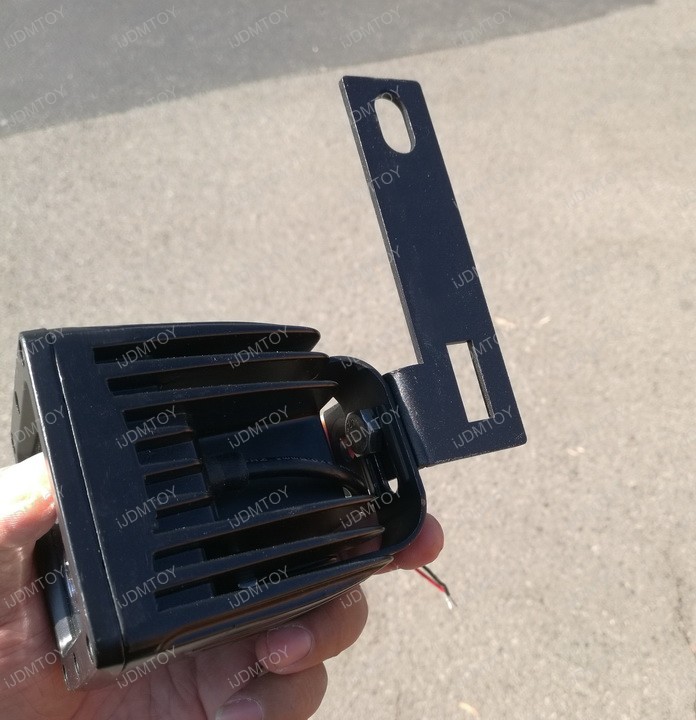 Step 3: Mount the metal mounting support brackets by the holes. Make sure the LED pod lamps are set towards the center of the grille.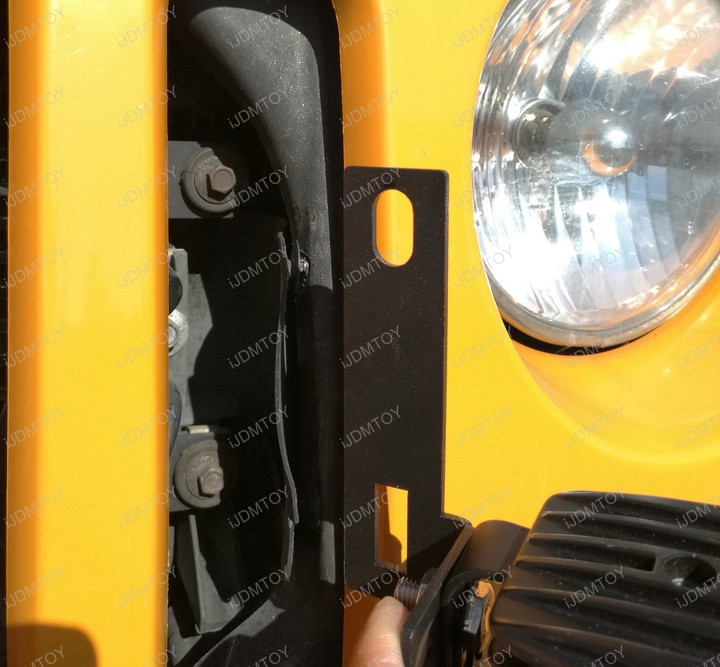 Step 4: Wire the LED pod lights using the included relay wiring harness with on/off switch.
Step 5: Test the LED pod lights to make sure they light up. Once you confirmed that they work, you can now enjoy your Jeep Wrangler's new set of grille mounted LED pod lights!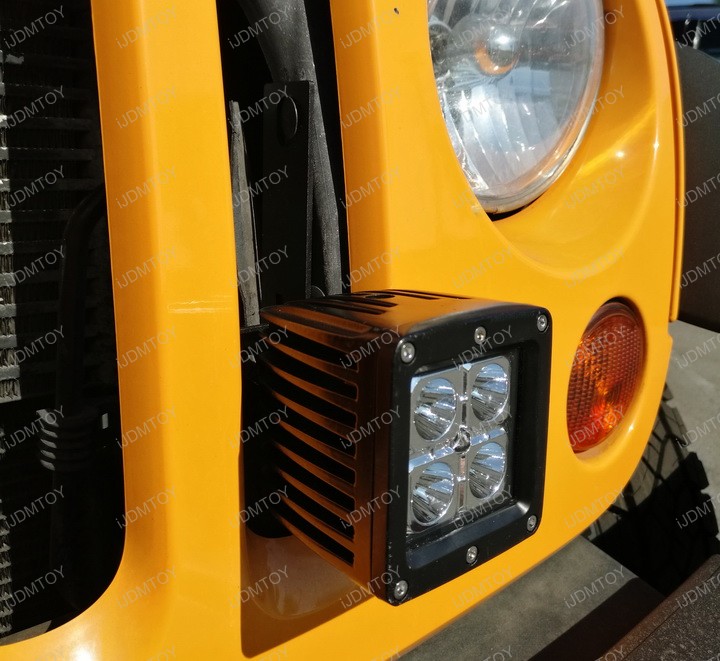 Shop for this and more off-road truck LED lighting today!