Check out our Ford F250 LED Fog Light Kit (70-918) here.
In this Ford F-Series LED Fog Light Kit, you will receive a pair of high powered 40W LED fog lights, L-shaped mounting brackets, fog lamp back support bracket, wiring harness, on/off switch.
*Note: If your kit comes with two sets of black fasteners and screws, you will install them on both sides of the L-shaped mounting bracket. If you have silver hardware only, that means we have substituted the black fasteners/screws. You will install the silver hardware (screw and nut) the same way as you would with the black fasteners/screws.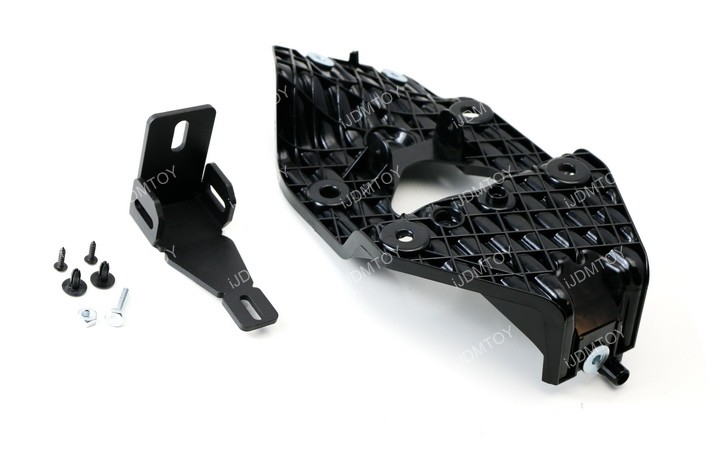 Step 1: Install the L-shaped metal mounting bracket onto the fog lamp support bracket. make sure that the tail end is inserted behind the support bracket.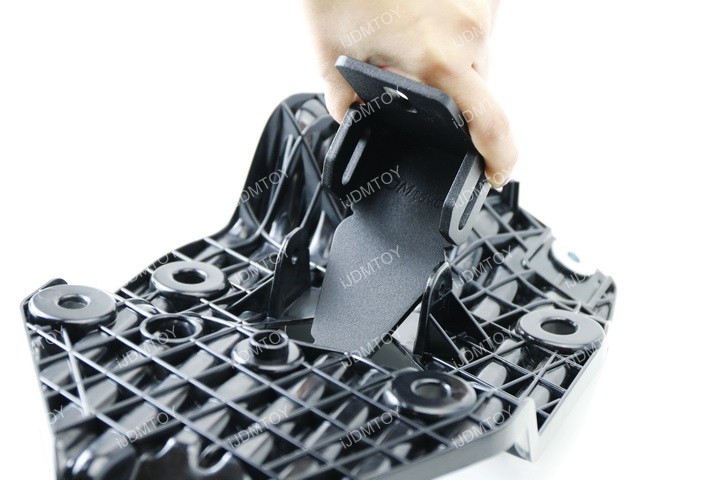 Step 2: Take the black fastener and insert it into the side of the L-shaped bracket and back support bracket. Push in the black fastener.
*If you have the silver hardware, you will be inserting the silver screw in place and using a nut to tighten the components together.*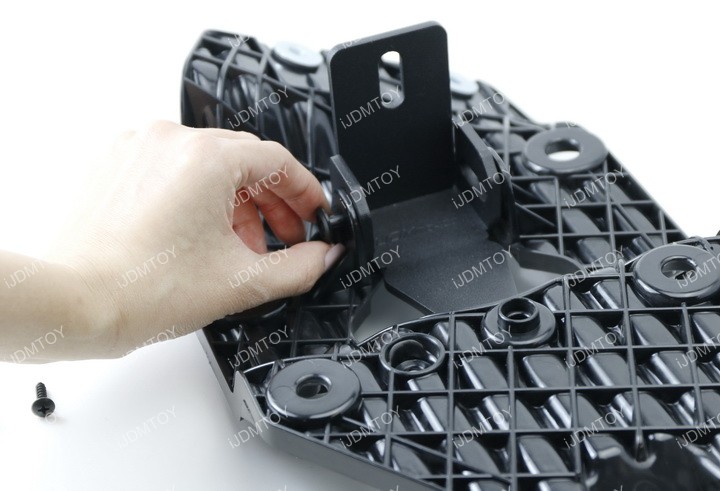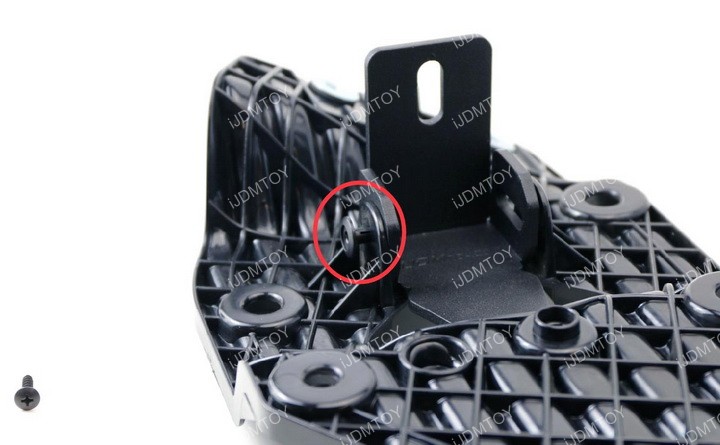 Step 3: Now take the black screw and insert it into the black fastener and then screw it in place to secure. Make sure to secure on both sides.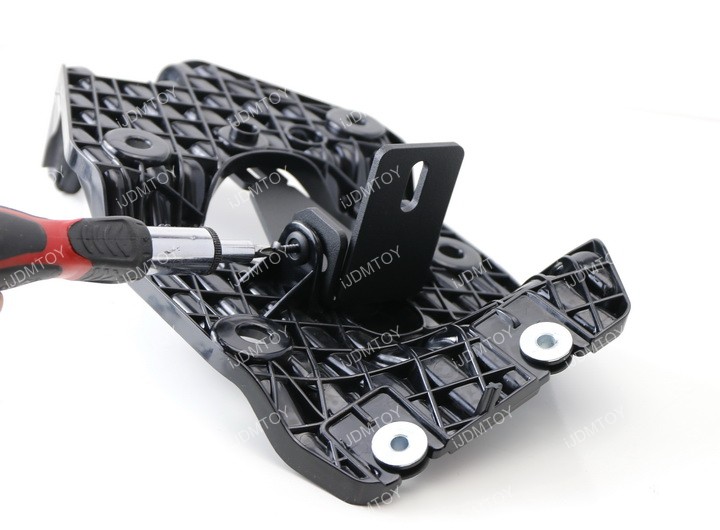 Step 4: Flip the back support bracket over and take a screw to secure the tail end of the L-shaped bracket onto the support bracket. Tighten both components together using a nut.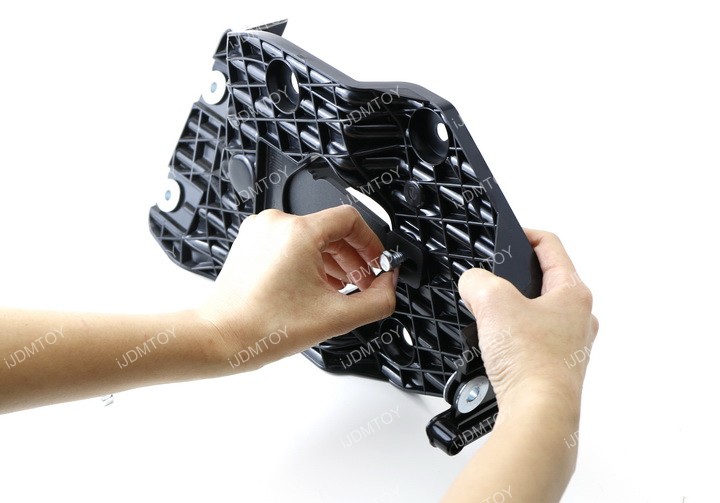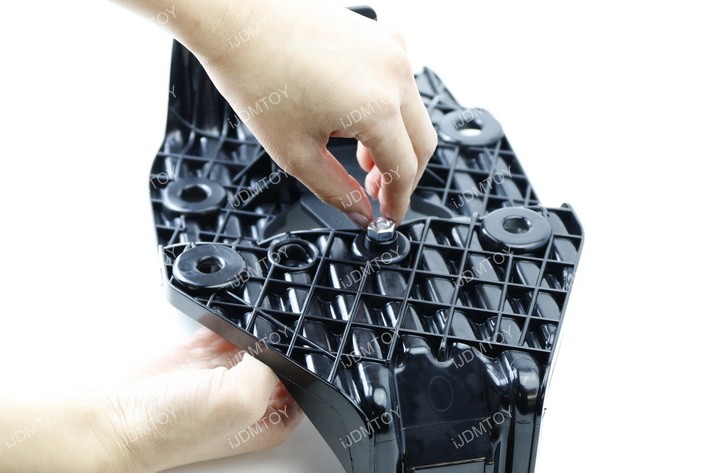 Step 5: Now you will assemble the U-shaped mounting bracket onto the LED pod lights. Check out the video below or go to how to mount the LED fog light here.
Step 6: Mount the assembled LED pod light onto the L-shaped mounting bracket using a screw and nut. Make sure the side with the wire sticking out faces up so you can thread the wire through to the back of the fog lamp assembly.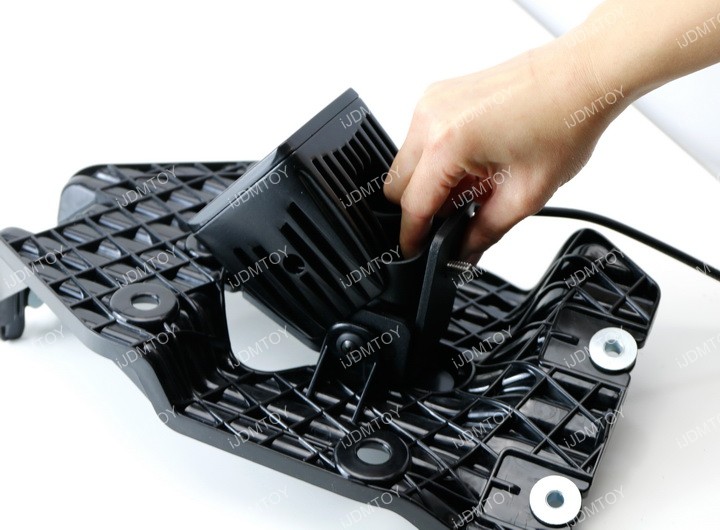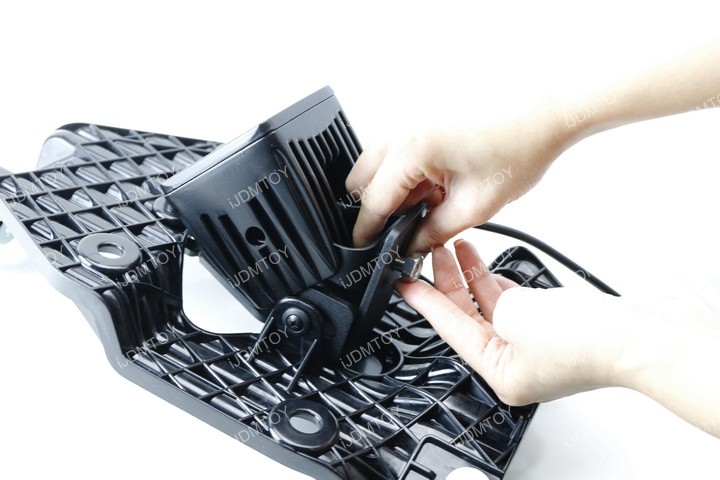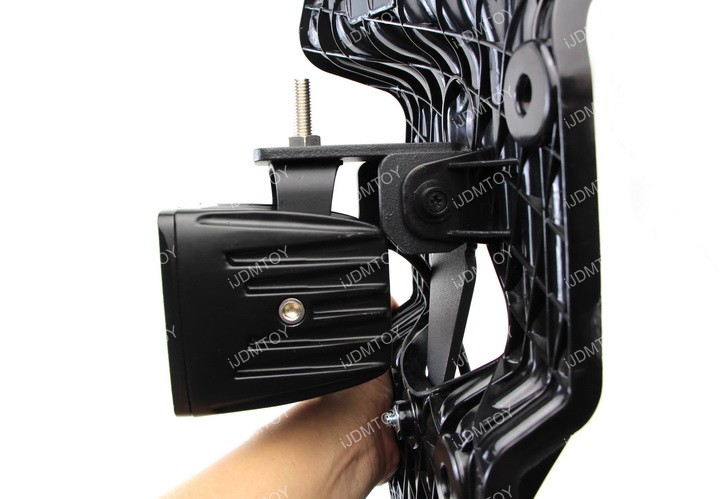 Step 7: If your F-250 comes with original fog lamps: Remove the original fog lamps and directly replace with the newly assembled Ford F-250 LED fog lights. Bolt the back support bracket back to onto the fog lamp location via the two holes at the top and the singular hole at the bottom of the support bracket. Then install the fog light bezel on top of the assembly to complete the look.
If your F-250 does not come with fog lamps: Remove the covers at the lower bumper location. Install the bezel onto the back support bracket and bolt the bezel from the back. Then you will bolt everything back together.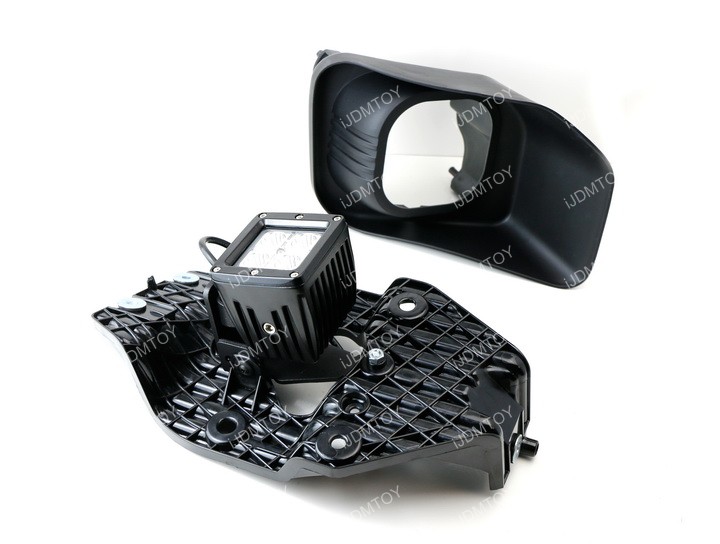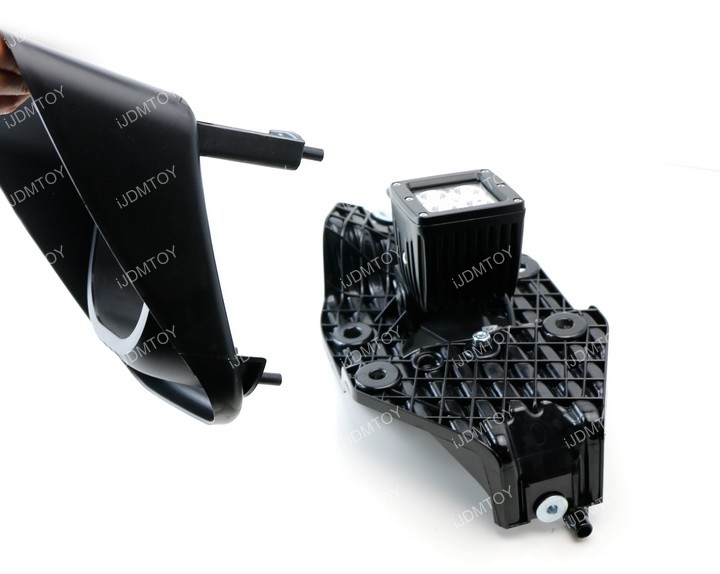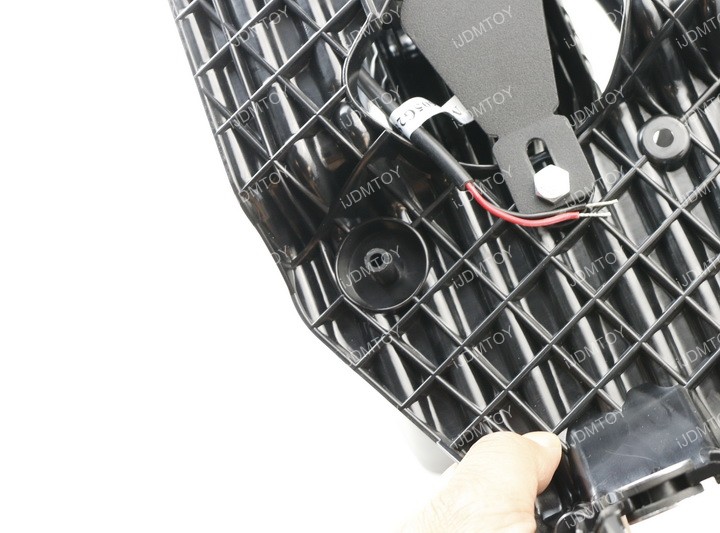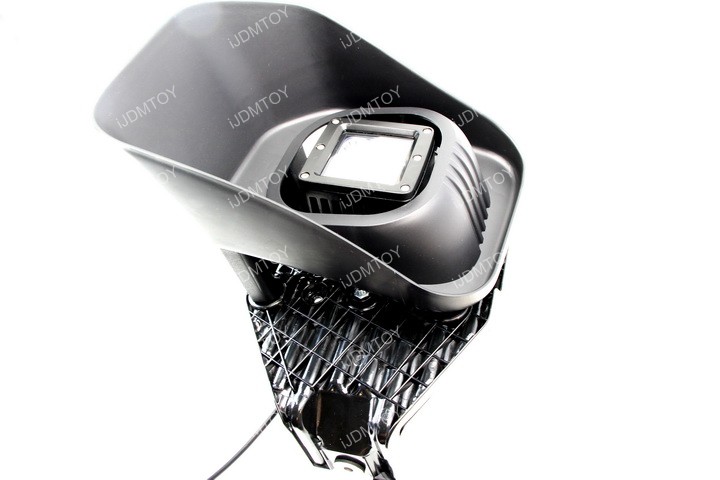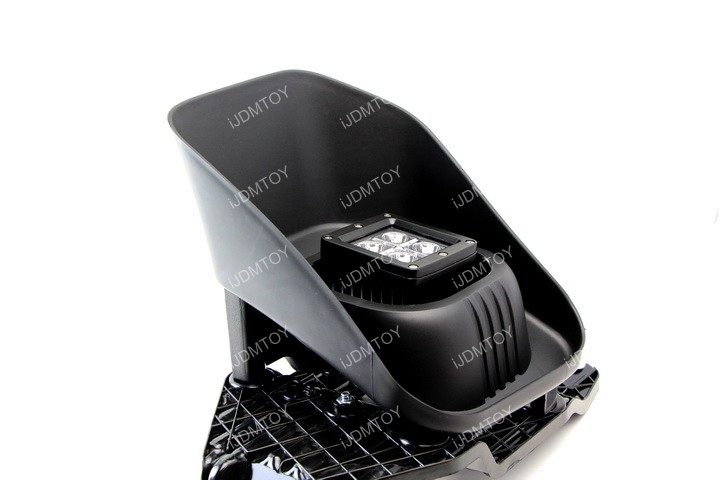 Step 8: Wiring
If your F-250 comes with original fog lamps: Tap wires back to fog light +/-
If your F-250 does not come with fog lamps: Install the wiring harness with switch. Check out How to Install Wiring Harness