Check out our Ford F250 LED Fog Light Kit (70-918) here.
In this Ford F-Series LED Fog Light Kit, you will receive a pair of high powered 40W LED fog lights, mounting brackets, wiring harness, on/off switch, and garnish bezel covers.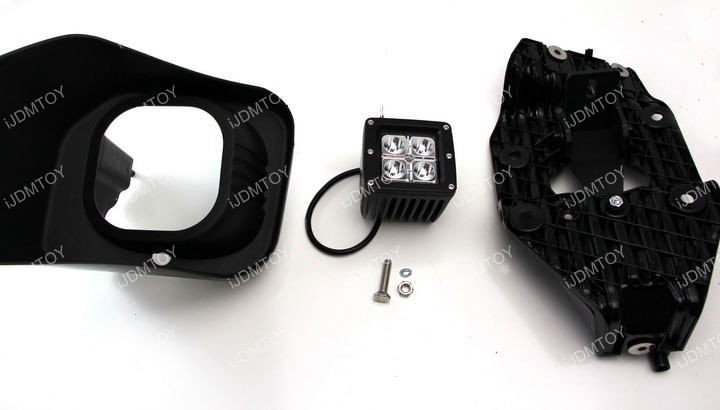 The LED fog light kit comes with the support backing that already has a the mounting plate attached. All you need to do is mount the curved bracket onto the LED fog light assembly. Check out this video installation to see how to attach the curved mounting bracket onto the LED assembly. Or check out how to mount the LED fog light here.

Step 1: Take a nut, long bolt, and the washers. Insert the bolt through the opening in the curved mounting bracket and attach the LED fog light onto the mounting plate. Secure both components with the nut and washers and tighten to secure. You may notice a slight gap in between the LED fog light and the mounting brackets, this is normal and to be expected.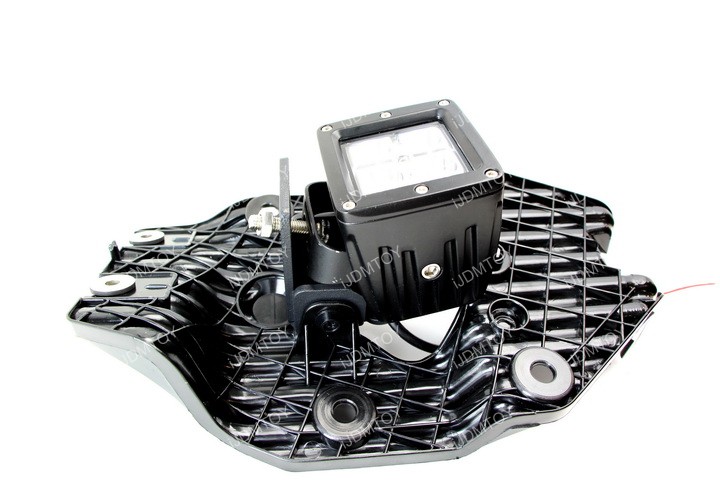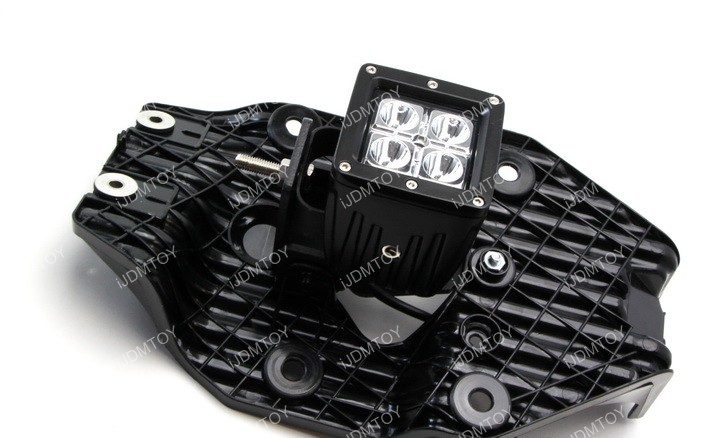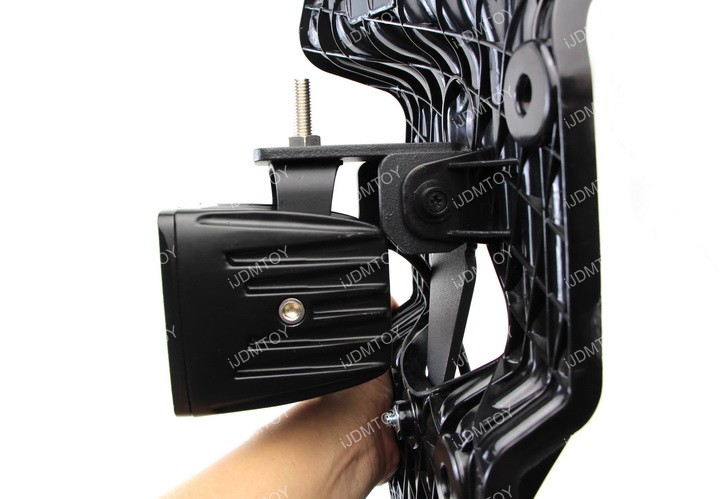 Note: The back of the mounting bracket has three circular openings (2 on the very top, one on the very bottom) for you to directly install the bracket back onto your truck the same way you would install the OEM fog lights.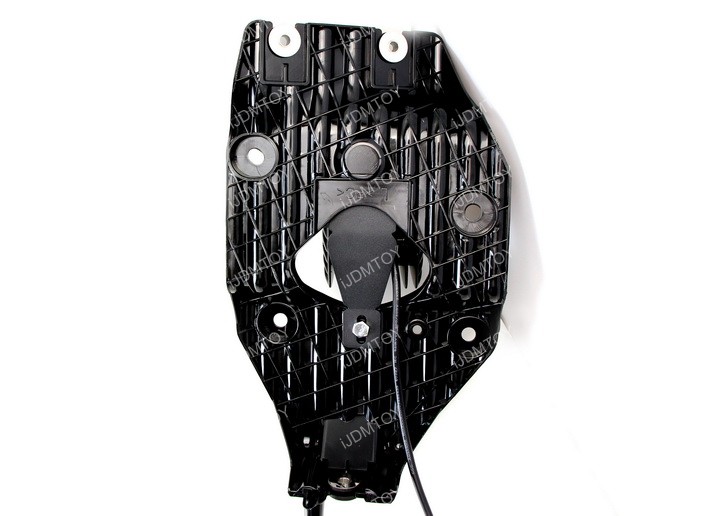 Step 2: Take the garnish bezel and attach it to the mounting bracket via the four holes on the outer edges of the bracket. The LED fog light assembly will peek out of the bezel slightly, just like the OEM fog lights. Secure all of the components onto your Ford F-Series truck.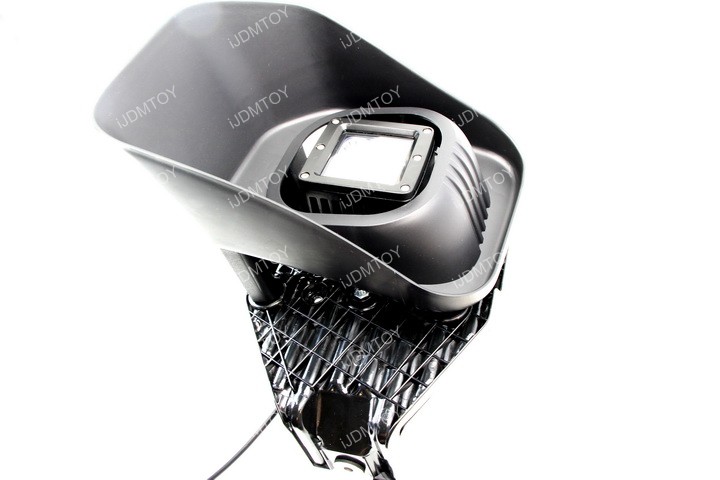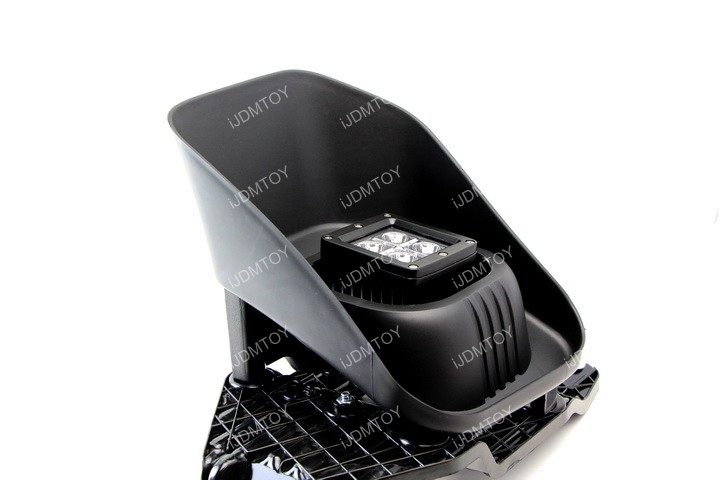 Now wire everything up. You'll see that the adapters on the stock harness are a bit different from the red/black wires on the LED assembly. That's because the stock harness is designed for an OEM application. All you need to do is hardwire the wires on the LED fog lights to the stock harness adapter.

Then wire up your new Ford LED Fog Lights. You can find the general Truck LED Light wiring guide here.