Check out the Dodge RAM 1500 LED Vertical LED Fog Light (70-231). Before purchasing this RAM LED pod light kit, please make sure that your Dodge RAM has the vertical fog light housings and that it is NOT the Express or Sport trim. The RAM 1500 LED pod lights will NOT fit in horizontal fog light housings and will NOT fit in the Express or Sport trims.
Step 1: Turn the wheel to gain access into the wheelbase for the side of the vehicle you're working on first.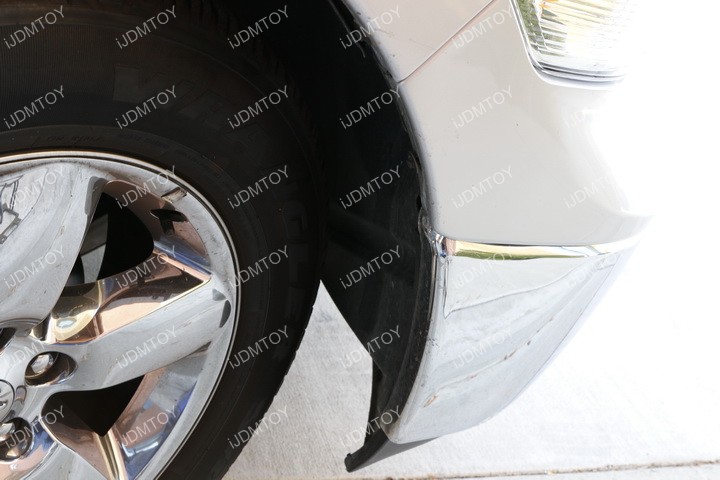 Step 2: Lift up the wheelbase cover to expose the factory fog lamp housing.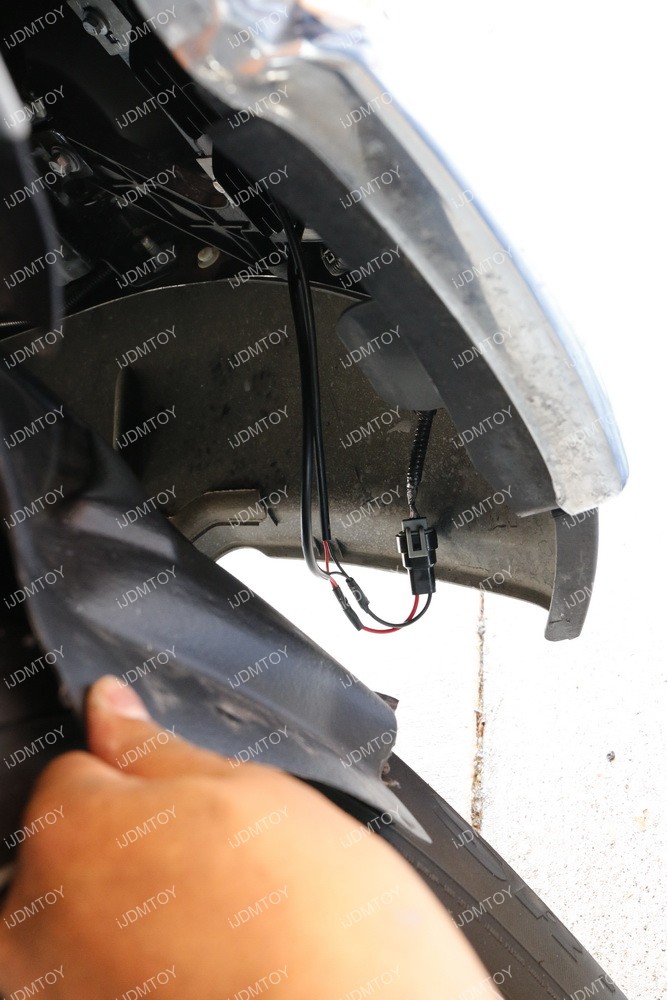 Step 3: Remove the screws holding the factory fog lamp housing in place (there's three locations that secure the housing onto the vehicle) and remove the entire housing from the lower bumper.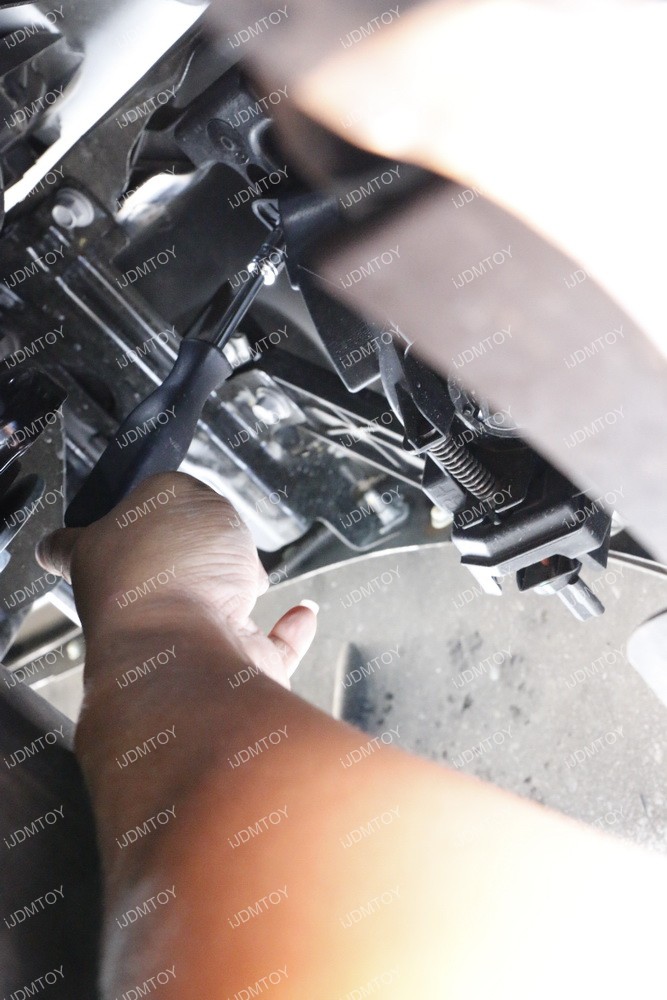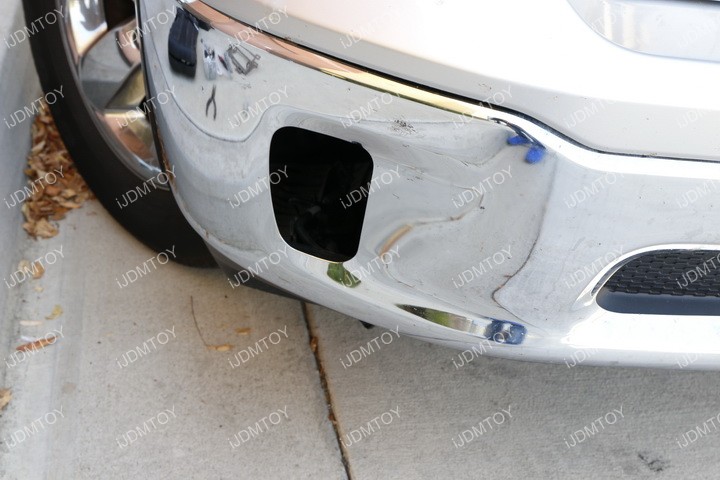 Step 4: When you compare the factory fog lamps with the iJDMTOY exclusively designed vertical metal mounting bracket, you will see that the locations to secure the application are the same. The iJDMTOY metal mounting brackets are designed so that there is no modification required to install the LED fog lights. You will not need to drill or cut anytime during the installation either.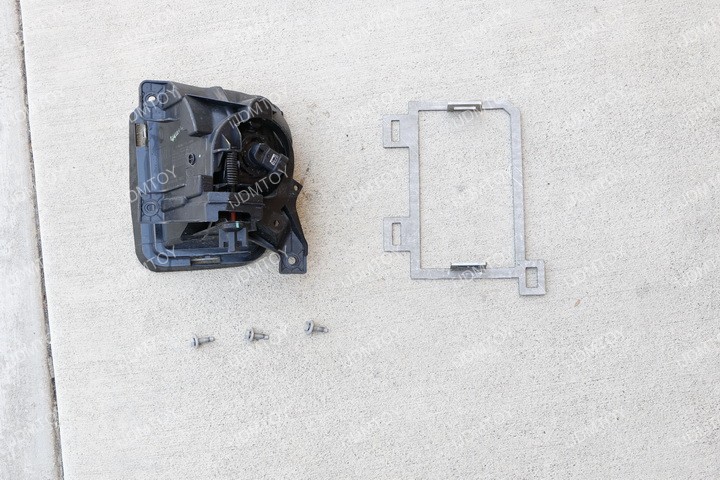 Step 5: Mount each LED pod light to the curved metal bracket. You can follow the directions on how to assemble the LED pod light.

Step 6: Mount each LED pod light on the top and bottom location of the new mounting bracket and secure via the curved mounting bracket with the screw and bolt. Make sure that you are inserting the screw through the outer side of the bracket and securing it with a nut through the inner side to sandwich the curved mounting bracket and metal bracket frame.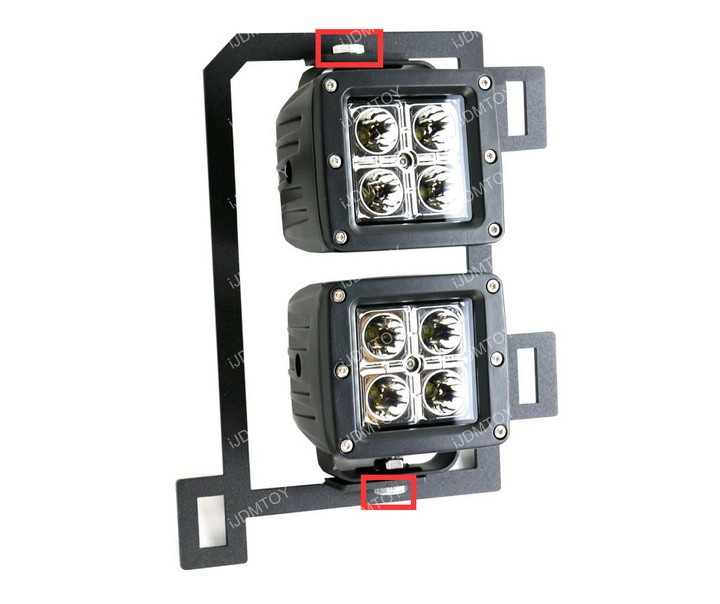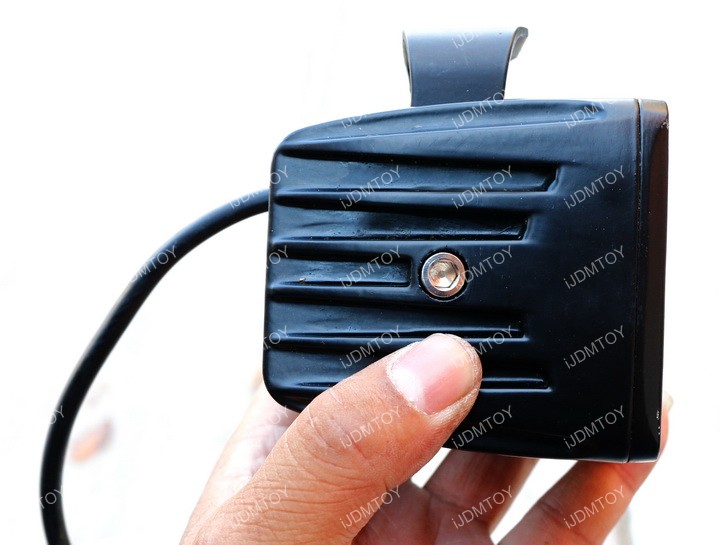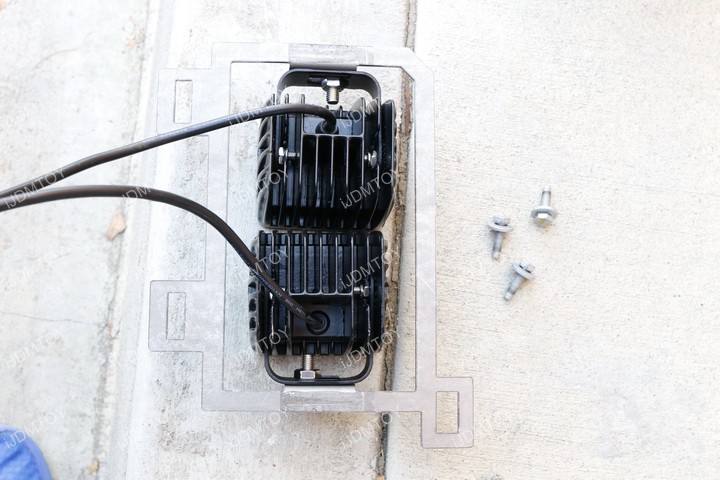 Step 7: Now bolt in the new Vertical LED fog light and custom metal mounting bracket onto the Dodge RAM fog lamp opening. Be sure to secure the mounting bracket at the same three mounting locations as the factory fog lamp housing using the screws, bolts and washers.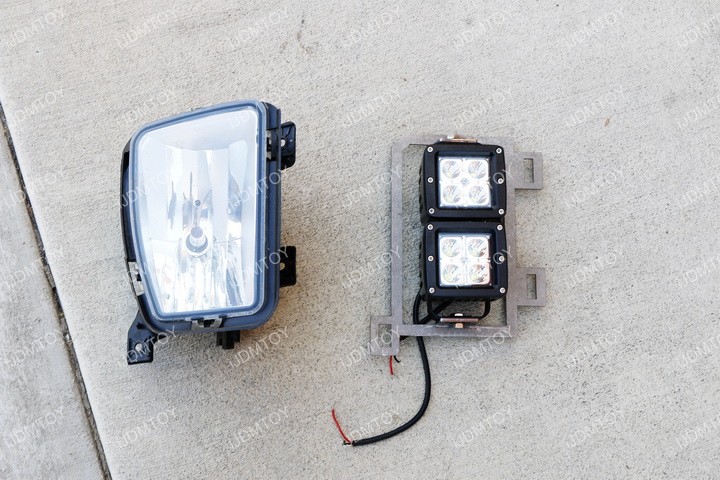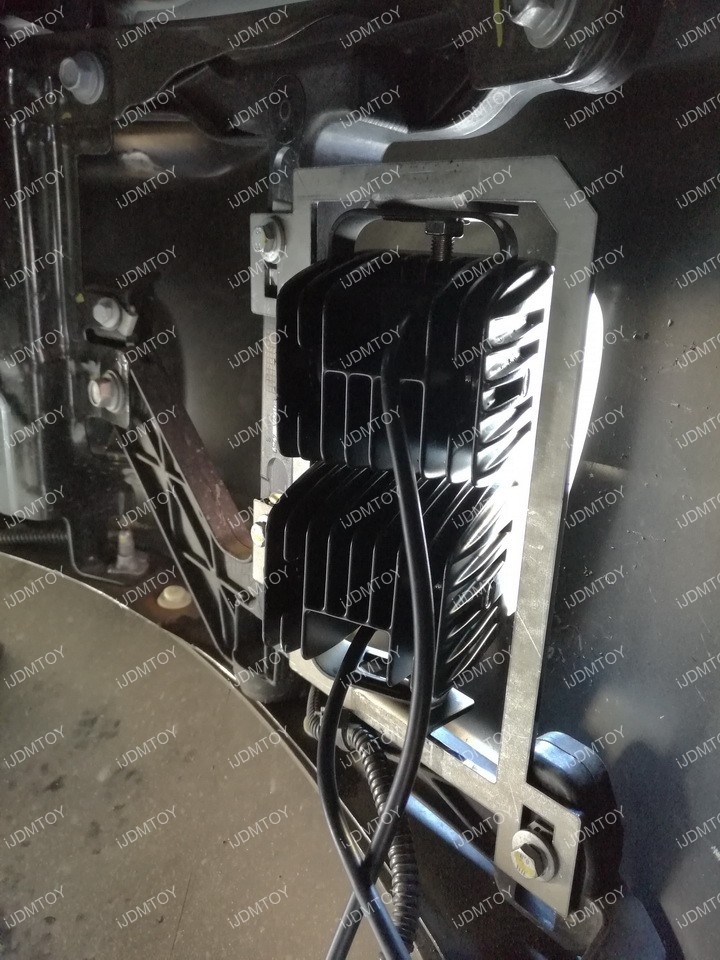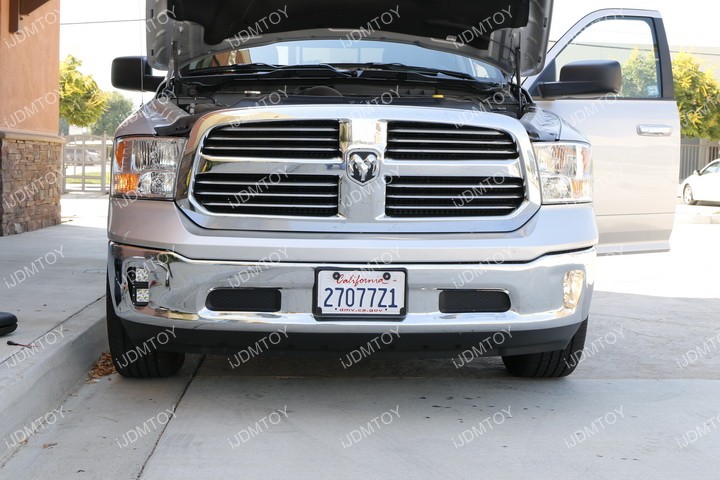 Step 8: Repeat the installation on the other side.

Step 9: Once both sides of Dodge RAM Vertical LED fog lights are properly mounted, then you can connect the wires. Check out truck LED wiring guide on how to wire up your new Dodge RAM LED fog lights.